For sightseeing, there is quite literally no other place in the world like Madagascar. Formed more than 150 million years ago when a chunk split off the supercontinent Gondwana, eventually creating the globe's fourth-largest island, Madagascar evolved in isolation, developing a unique ecosystem entirely its own. Up to 90 percent of all Madagascar's plant and animal species exist nowhere else. This is the only place to visit the natural habitat of proto-primate lemurs; the multifingered aye-aye; the catlike fossa; spindly baobab trees; and the multiple exotics found in the unique rain forests, dry deserts, high plateau, coasts and island ecosystems of what is dubbed "the eighth continent."
Most business is conducted in the centrally located capital city Antananarivo, referred to as Tana, where visitors can see important historical sites: old town, the fortified Merina settlement on the Royal Hill of Ambohimanga, the royal palace complex, and native wildlife in Lemurs' Park.
To truly experience the unique environment, it's essential to get out of town. With limited time, plan for an easy excursion 30 miles east to Mantasoa Lake, once the weekend getaway for colonial residents — the Hamptons of the region. Ocean lovers can select from more than 50 nosys (islands) offering water sports, canoeing, snorkeling, bird-watching, fly-fishing, and lodging in fancy resorts or thatched bungalows. Nosy Be is the largest, busiest resort. Or choose to go east to whale-watch on Île Sainte-Marie, once the main hideout for Indian Ocean pirates; many lie interred in a cemetery overlooking the bay.
You may choose to tour the country's 46 national parks and reserves, each unique in biodiversity. On a high-plateau trip down the country's spine on National Road 7, visitors pass rice fields, vineyards, tea plantations, thermal water spas, national forests and woodcarving villages. They arrive at last at the sandstone rocks of Isalo National Park, home to brown and ring-tailed lemurs and spiny, succulent Pachypodium Madagascar palms.
While rental cars are plentiful, an extensive system of domestic flights complements the road network, which can prove challenging. Major cruise lines make stops in Madagascar, often in combination with the Seychelles. Aiding travelers, the Ministry of Tourism supports 20 regional tourist offices. More than 60 travel agencies registered in the Association of Professional Tour Operators arrange group tours, eco adventures, safaris and customized private excursions to destinations seen nowhere else on Earth.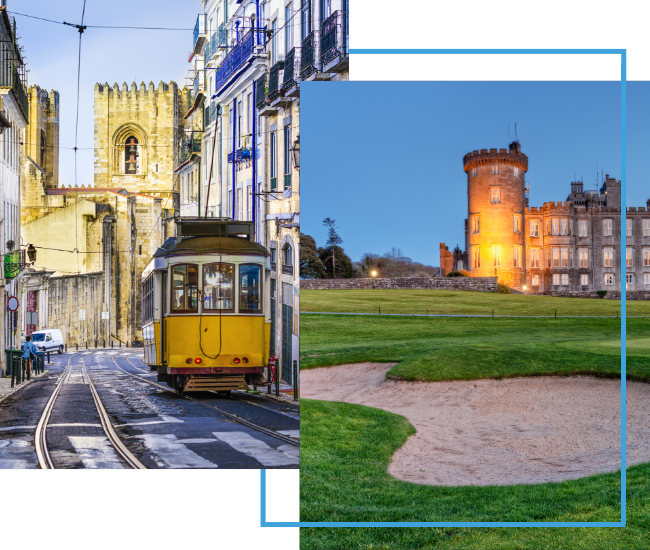 FX Excursions
FX Excursions offers the chance for once-in-a-lifetime experiences in destinations around the world.
Explore Excursions
The prospect of a post-visit treasure hunting session inside the shops of landmark museums such as the Louvre in Paris, the Uffizi Gallery in Florence and The British Museum in London can be irresistible. However, some of Europe's smaller and more unusual museums boast retail spaces with a surprising "wow" factor, often as well-curated as the galleries.
Sponsored Content
One affordable plan can protect an entire year of trips: business or pleasure, short or long, domestic or international.
Hyatt Hotels recently announced plans to add more than 30 new luxury and lifestyle hotels and resorts to its U.S., Canada, Latin America and Caribbean portfolio through 2025. These new hotels and resorts span many of Hyatt Hotels' brands including Park Hyatt, Dream Hotels, Thompson Hotels and Destination by Hyatt.