For one week every July, Wittman Regional Airport in Oshkosh, Wisconsin, becomes the world's busiest airport. During that time, more than 10,000 aircraft land at the regional airport and others nearby, bringing thousands of spectators to AirVenture, the annual fly-in convention of the Experimental Aircraft Association.
While the fly-in convention began in 1953 as a meeting for EAA members, today it attracts air enthusiasts from around the world who come to see more than 3,300 aircraft on display and nine airshows, includ- ing two at night with fireworks. Attendees can get an up-close look at everything from homebuilt aircraft and vintage biplanes to military and experimental aircraft. Nearly 1,400 workshops, forums and presentations cover all things aviation.
That's not all, according to Dick Knapinski, director of communications, EAA. AirVenture features more than 800-plus exhibits selling the latest technology and products; aviation-related movies projected on a five-story-high screen; flight simulators; family-friendly activities; and displays by the U.S. Air Force, NASA and major airlines. The adventurous can even take a flight (for a fee) on one of EAA's aircraft, such as a B-25 bomber or a Bell 47 helicopter.
Approximately 677,000 people representing 93 countries and the United States attended this year's EAA AirVenture, and plans are underway for 2024's event, held July 22–28. "We're already looking at a number of big activities, including the 100th anniversary of the Royal Canadian Air Force," said Jack Pelton, CEO and chairman, EAA.
Knapinski added EAA will consider other aviation anniversaries and new technology as it organizes next year's AirVenture.
For those planning to attend, Knapinski recommends spending more than one day at AirVenture and downloading the AirVenture app, which contains daily schedules, maps and other necessary information. To make attending easier, you'll also want to purchase event tickets, parking passes and camping credentials in advance on the EAA website.
Because you will walk a lot outside in the summer heat, Kapinski suggests wearing comfortable shoes, a hat and sunscreen, and drinking plenty of water to stay hydrated. Finally, families should stop by the Youth Welcome Center to learn about age-appropriate activities and opportunities. Also, note EAA Aviation Museum in Oshkosh is open year-round and displays more than 200 historic planes.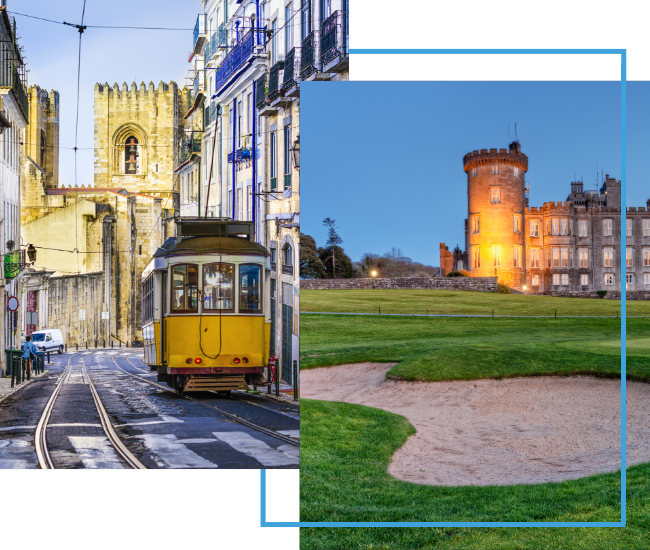 FX Excursions
FX Excursions offers the chance for once-in-a-lifetime experiences in destinations around the world.
Explore Excursions
It's time to start dreaming of your next trip. Here's some destination inspiration for you. Take a visual journey through these U.S. Christmas markets with us.
Sponsored Content
From the moment you step onboard Air Tahiti Nui's Tahitian Dreamliner, you will be transported to The Islands of Tahiti. The French Polynesian carrier considered every detail to awaken its passengers' senses, creating the feeling you are already on the Islands while 30,000 feet in the air.
Everyone loves a good Christmas tree, but these iconic hotels around the world take it one step further with designer-styled trees illuminating lobbies and public spaces, wowing all who enter. From Lela Rose to Louis Vuitton, don't miss these ultra-luxury trees redefining tree decorating as we know it.