Grab your favorite book and step into the pages at these popular literary destinations around the world.

For Lovers of Like Water for Chocolate
If you loved Laura Esquivel's novel Like Water for Chocolate, which paints a story of a Mexican family with traditional Mexican recipes, then you will want to visit the foodie-friendly city of Cancún. JW Marriott Cancun Resort & Spa offers countless dining options, from the new tapas and paella restaurant to a speakeasy. Each destination within the property and in greater Cancún tells unique stories through culinary experiences.
For Lovers of Twenty Thousand Leagues Under the Sea
For fans of the classic science fiction adventure novel by French writer Jules Verne, pack your bags and get ready to explore the Bahamas. Caerula Mar Club, located on the secluded South Andros Island, feels worlds (and leagues) away, allowing travelers to embark on an ocean escape. Adventure lovers can explore Andros Reef, the third-largest reef in the world. Guests can also enjoy the purest diving experience in the Bahamas with dives suitable for all levels of divers. Enjoy encounters with sea turtles, rays, reef sharks, tropical fish and blue holes.
For Lovers of Moby Dick
Herman Melville's classic 1851 sailor's tale is an ode to the American whaling industry and to New England in general. Fans should head to Ocean Edge Resort & Golf Club in Brewster, Massachusetts, which offers beautiful views of the Atlantic Ocean. Throughout your stay, you will feel immersed in the history and charm of Cape Cod.
For Lovers of Call Me by Your Name
Andre Acimen's coming-of-age novel centers around a blossoming romance over the course of a summer in Italy. The pages are filled with descriptions of sun-soaked streets, wine-filled parties and tastes of Italy. Stay at Grand Universe Lucca for a chance to indulge in an Italian summer of your own. Travelers will feel as though they've stepped into a different time and fall in love with the historic city of Tuscany.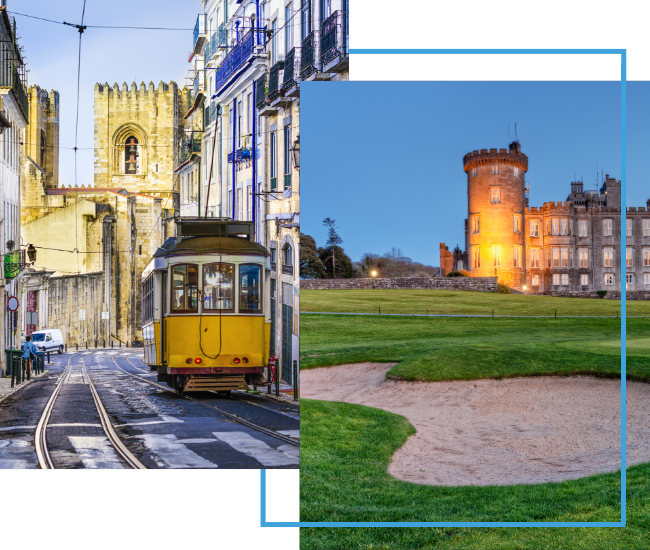 FX Excursions
FX Excursions offers the chance for once-in-a-lifetime experiences in destinations around the world.
Explore Excursions
While the 372-passenger Viking Polaris expedition ship, launched in September 2022, falls midway in size between Viking Cruises' intimate river cruise ships and large-scale ocean ships, it is operated with the same attention to detail and personalized service.
Sponsored Content
Are you looking to enhance your business trip with a little leisure? Look no further than Portugal, a country renowned for its captivating blend of history, culture and natural beauty. And with TAP Air Portugal, you can effortlessly transform your business trip into an unforgettable bleisure adventure. Discover why Portugal and TAP Air Portugal are the perfect combination for an enriching and rejuvenating experience.