Jeddah, a Saudi Arabian port city on the Red Sea, features plenty of resort hotels, beaches, outdoor sculptures and more for travelers and locals alike to explore. The city's Al-Balad historical district dates to the seventh century and still features the traditional homes built from coral.
GETTING THERE & AROUND
Visitors to Jeddah fly into King Abdulaziz International Airport, also referred to as Jeddah International Airport and the third-largest and -busiest airport in Saudi Arabia. Travelers can transfer to downtown Jeddah by taxi (negotiate the fare before getting in the vehicle), rideshare services or renting a car. Bus service links to downtown; however, buses are always crowded and not the best option for visitors. Jeddah is only walkable in specific areas, and public transportation is limited to buses. The most common way to get around is by car. You can rent a car, call a taxi or rideshare, or hire a private taxi service.
LODGING
Assila, a Luxury Collection Hotel, Jeddah
Blending traditional Arabian hospitality with modern sophistication, Assila offers an elegant stay for travelers. Guests can expect renowned accommodations, a luxurious spa, rooftop pool and global gastronomy.
Prince Mohammed Bin Abdulaziz Street, Al Andalus, Jeddah, Saudi Arabia, tel 966 12 231 9800 marriott.com
Nestled in a prime location close to Jeddah's top attractions, guests staying at InterContinental Jeddah will enjoy excellent service and breathtaking views of the Red Sea and King Fahd's Fountain.
Corniche, Al Hamra, Jeddah, Saudi Arabia, tel 966 12 229 5555 ihg.com
Mövenpick Hotel Tahlia Jeddah
For a relaxing stay near Tahlia's shops and commercial district, choose the 5-star Mövenpick Hotel Tahlia Jeddah. The sophisticated style captures the city's energy and proves the perfect place for business or leisure travelers.
8749 Hael, Al Andalus, Jeddah, Saudi Arabia, tel 966 12 213 2000 movenpick.accor.com
DINING
Located in InterContinental Jeddah, Fish Market
is the go-to place for seafood lovers. This informal Far Eastern seafood restaurant offers a memorable experience as well as the freshest fish.
InterContinental Jeddah, Corniche, Al Hamra, Jeddah, Saudi Arabia, tel 966 12 612 5888 ihg.com
Marina Social by Jason Atherton
Jason Atherton created Marina Social at Jeddah Yacht Club to prove he could fit in with the best. The fine-dining restaurant features delicious Mediterranean dishes and live entertainment.
Jeddah Yacht Club, First Floor, Jeddah, Saudi Arabia, tel 966 55 009 7699
Le Traiteur added a little bit of pizazz to Jeddah's dining scene. The French restaurant features delicious dishes from starters to main courses to desserts.
Abu Al Abbas Ibn Abdulmutalib, Ash Shati, Jeddah, Saudi Arabia, tel 966 55 336 6872 letraiteur.com.sa
ATTRACTIONS
For a look into Jeddah's long, storied past, visit Al Tayebat International City. Located in a multiroom complex, this museum features in-depth exhibits and living history lessons on the foundation of the city.
3170 Raihanat Al Jazirah, Al Faisaliyah District, Jeddah, Saudi Arabia, tel 966 50 567 5465 musaksa.com
Alrahmah Mosque
Also known as the Floating Mosque, Alrahmah Mosque remains one of the most distinctive symbols in Jeddah. The mosque was built on the water in 1985, with most of its foundation planted under the sea's surface.
J4X2+C9C, Ash Shati, Jeddah, Saudi Arabia
King Fahd's Fountain
Visible all across the city, with the best views from the Corniche, King Fahd's Fountain is one of the most beloved landmarks in Jeddah. The 30-year-old monument sits in the middle of the Red Sea, and its waters create a magical scene at sunset.
G48W+727, Meeza International Tourism Services Co. Ltd, Al Andalus, Jeddah, Saudi Arabia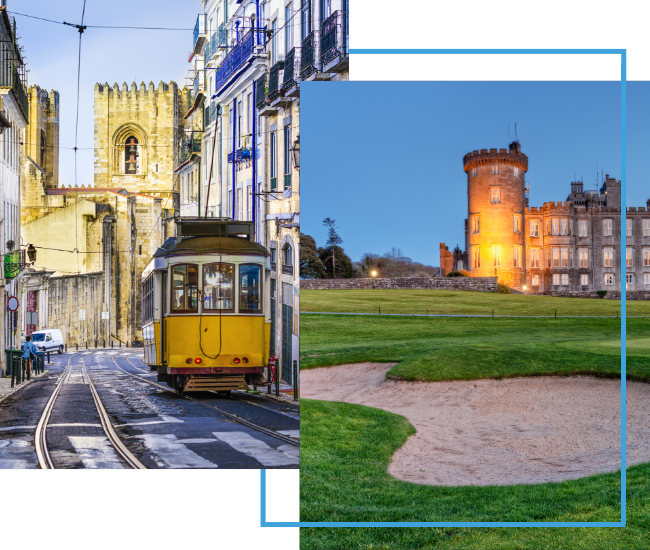 FX Excursions
FX Excursions offers the chance for once-in-a-lifetime experiences in destinations around the world.
Explore Excursions
The Perelman Performing Arts Center (PAC NYC), the cultural cornerstone and final public element of the World Trade Center site, opened this September.  The new performing arts center in Lower Manhattan provides a dynamic home for the arts, serving audiences and creators through flexible venues enabling the facility to embrace wide-ranging artistic programs.
Sponsored Content
Learning more about our readers' travel habits and preferences ensures Global Traveler delivers the content you desire. As the travel industry has adapted and changed over the last few years, it's more important than ever to connect. To best meet your short- and long-term travel content needs, please help us!
Whether you call secondhand fashion treasure troves "thrift stores," "fripperies," "charity shops," "vintage boutiques" or something else, shifting the paradigm from "old clothes" to "new finds," you may find the best, most conversation-starting souvenirs inside these shops and neighborhoods located in the world's most fashionable cities and a few unexpected places.