Global Traveler is proud to announce the winners of its Outstanding Diversity & Inclusion in Travel recognition for the second year. The awards were added to the brand's GT Tested Reader Survey in 2021 to highlight the best in diversity and inclusion in the travel industry. An Outstanding Diversity & Inclusion in Travel acknowledgment is awarded to an airline, hotel and cruise line.
United Airlines takes home the Outstanding Diversity & Inclusion in Travel, Airline nod for its many steps toward achieving diversity and inclusion among employees and customers. The Outstanding Diversity & Inclusion in Travel, Cruise award went to Hurtigruten, for establishing its Black Travel Advisory Board this year. Hilton wins Outstanding Diversity & Inclusion in Travel, Hotel; the hotel giant ranks among the Top 50 Companies for Diversity.
Global Traveler staff, Advisory Board members and members of our Globility Board subscriber focus group nominated travel providers, considering an array of factors and elements, before selecting final honorees. Pertinent information considered included companies' diversity policies, workforce, corporate culture, charitable giving and more, as well as independent research.
"We think it is vitally important to honor companies in the travel industry that put diversity, equality and inclusion at the forefront," said Francis X. Gallagher, publisher and CEO, Global Traveler. "Travel allows us to learn about, appreciate and understand other peoples and cultures, and United Airlines, Hilton and Hurtigruten work toward those ideals daily. We will continue to applaud these industry thought leaders as they aim for true equity in the industry. Congratulations!"
The winners will be feted at a celebration Dec. 6, at The Ritz-Carlton, Los Angeles. For more information on United Airlines, Hilton and Hurtigruten, check out the December issue of Global Traveler. For more information about Global Traveler, visit globaltravelerusa.com.
About Global Traveler
With nearly 550,000 readers, Global Traveler connects brands with U.S.-based frequent, affluent travelers. According to MediaMark Research (Gfk MRI), GT readers have an average net worth of $2 million and 50 percent are CEOs and owners of companies. Our readers average nine domestic flights per year and 93 percent travel internationally on a regular basis (11 round-trips in the last three years), mostly in first and business class. More than 55 percent stay in 4- and 5-star hotels, at an average 60 nights per year. Three special editions — Leisure Lifestyle Edition, Global City Guidebook and Class Act Guide — complement monthly issues. Each year, Global Traveler awards the GT Tested Reader Survey awards and the Leisure Lifestyle Awards.
About globaltravelerusa.com
globaltravelerusa.com offers unique daily content catering to the lifestyle and travel interests of premium travelers who fly all over the world for business and pleasure. A host of positions, including banners, sponsored content and specialty takeovers, are available. Other digital editorial e-newsletters include eFlyer, On the Road with Global Traveler slideshow, GT Week in Review and Issue Preview. Custom e-newsletters, such as Publisher's Picks, GT on the Go and Premium eDeal, are available for advertisers.
About FXExpress Publications, Inc.
FXExpress Publications, Inc., based in Yardley, Pa., is a privately held company publishing Global Traveler, globaltravelerusa.com, FX Excursions, eFlyer and several annuals. WhereverFamily LLC publishes whereverfamily.com and its related brands, and Trazee Travel, LLC publishes trazeetravel.com. FXExpress Publications, Inc. awards the annual Industry Leader Awards.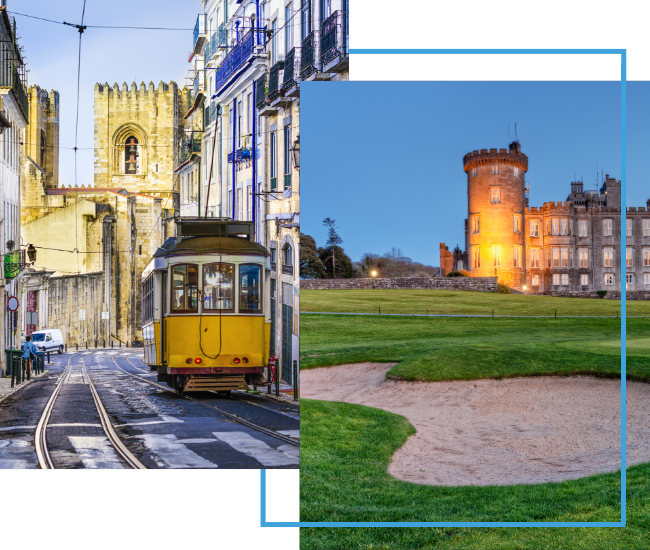 FX Excursions
FX Excursions offers the chance for once-in-a-lifetime experiences in destinations around the world.
Explore Excursions
There's no doubt the northern lights are awe-inspiring and spectacular. Unfortunately, they're also fickle and fleeting, and despite your best-laid plans of checking this item off your bucket list, sometimes Mother Nature's luminescent show just doesn't cooperate. But one cruise line has a new fail-safe in place.
Sponsored Content
IHG Hotels & Resorts is thrilled to announce the launch of a new mobile product feature for members: IHG Wi-Fi Auto Connect. This feature is now available exclusively in the IHG One Rewards mobile app for both iOS and Android users and will automatically connect IHG One Rewards members to WiFi upon arrival at more than 5,000 IHG hotels worldwide — no separate passwords or log-ins needed. This is in addition to the exciting benefits of being an IHG Business Edge member. IHG Business Edge provides small- and medium-sized businesses access to a user-friendly portal that displays comprehensive spending and savings data while providing the convenience of direct booking with a guaranteed discount.
Think you need a degree in sailing to enjoy a yachting holiday? Dream Yacht Worldwide, a leader in yacht charters, wants you to relax and enjoy the journey. Newly expanded to include the British Virgin Islands, Martinique, Tahiti and the Seychelles, the "Easy Crewed" offered by Dream Yacht Worldwide also include charter options in Greece and Croatia.