Offshore coral reefs, pastel-colored buildings, hilly interior terrain and white-sand beaches all sit in Nassau, the capital of The Bahamas. Located on New Providence Island, Nassau is the largest city of The Bahamas and a major cruise port. From its origins as a 17th-century British town to a popular international hub, Nassau continues to draw visitors far and wide.
GETTING THERE & AROUND
Formerly known as Nassau International Airport, Lunden Pindling International Airport sits on the western side of the city. Once in Nassau, travelers have several options to explore both the city and island. Ferries offer water travel around Nassau and to neighboring islands. Public jitney buses, rental cars and taxis are also available. Bay Street, the city's major thoroughfare, runs the entire length of the island. Keep in mind The Bahamas is a left-hand traffic country.
LODGING
At this 5-star, eco-certified property, guests enjoy endless beachfront views with all of the exceptional amenities of a Rosewood property. Complete with two outdoor pools, two elegant restaurants, a gym, luxury spa and one- to three-bedroom suites, guests will never want to leave. The property also offers three- and six-bedroom beachfront villas with private pools.
1 Baha Mar Blvd., Nassau, Bahamas, tel 242 788 8500
The Ocean Club, A Four Seasons Resort, Bahamas
Recently completing extensive renovations, this hotel boasts contemporary and traditional rooms and suites, some with terraces and balconies with ocean views. In addition to French-inspired gardens, villas with private pools and beach access, the property features two bars, three restaurants and three outdoor pools.
1 Ocean Drive, Paradise Island, Nassau, Bahamas, tel 242 363 2501
Located along iconic Cable Beach, this resort provides everything guests need for the ultimate Caribbean getaway. An on-site restaurant and bar, spa, pool and fitness center complement modern and coastal interiors and accommodations, often with floor-to-ceiling windows.
Cable Beach, 340 West Bay St., Nassau, Bahamas, tel 242 605 3600
DINING
At this restaurant dine on fresh sushi and sip on elevated cocktails while enjoying views of the sea. From a full sushi bar to specialty sushi rolls to mains like miso-glazed black cod, the hardest part of dining here is deciding what to eat!
1 Baha Mar Blvd., Nassau, Bahamas,
tel 242 788 7250
At this seafood-focused dining institution
within The Ocean Club, A Four Seasons Resort, Bahamas, diners will be spoiled by creative and flavorful concoctions made by a renowned chef. Dinner highlights include a Bahamian conch salad, nut- and seed-crusted snapper, and roasted rack of lamb.
1 Ocean Drive, Paradise Island, Nassau, Bahamas, tel 242 363 2501
Enjoy sophisticated Bahamian dishes in a traditional dining space at Graycliff Hotel & Restaurant. Four dining rooms and a garden dining area make up the restaurant, and guests can even enjoy an after-dinner cognac or cigar, island-style. Dishes blend Bahamian and French influences for a medley of flavors.
Graycliff Hotel, West Hill Street, Nassau, Bahamas, tel 242 302 9150
ATTRACTIONS
Junkanoo
Held three times annually (Dec. 26, Jan. 1 and July 10), this lively festival dates back to slavery and became so popular it spread throughout the Caribbean. In addition to a street parade, the festival features music, handmade costumes and traditional dances.
Fort Fincastle Historic Complex
Built in 1793, this fort shaped like a paddle steamer served as Nassau's defense post. The fort became a lighthouse through 1817. Today, access the fort via Queen's Staircase, a walkway carved from solid limestone in the late 18th century as an escape route from the fort.
Bennet's Hill, Prison Lane, Nassau, Bahamas, tel 242 356 9085
Clifton Heritage National Park
This park on the western end of New Providence Island covers more than 200 acres and is home to historical and archaeological sites, as well as beautiful beaches and native wildlife. Home to the indigenous Lucayans in A.D. 1100, the park today includes remains of a slave village, the Pirate Steps, underwater sculptures and a James Bond plane wreck.
Southwest Road, Nassau, Bahamas, tel 242 362 9312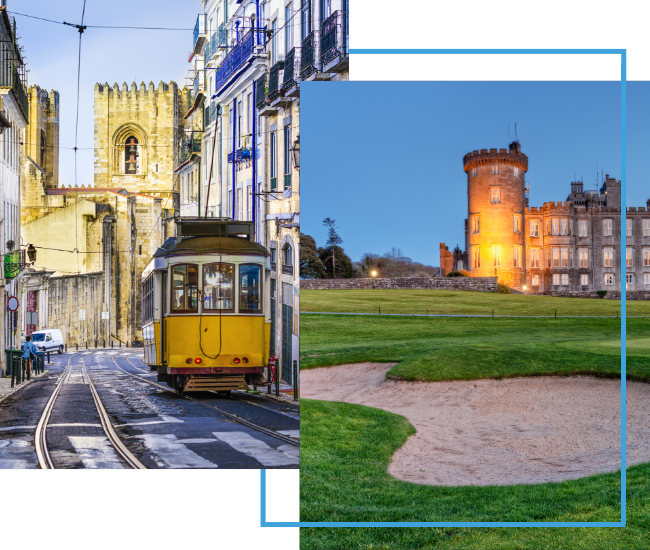 FX Excursions
FX Excursions offers the chance for once-in-a-lifetime experiences in destinations around the world.
Explore Excursions
Red Savannah launched a new series called In the Footsteps of…, which debuts itineraries of well-known figures, the first being Coco Chanel. As Chanel No. 5 celebrates its 102nd anniversary this year, the travel company invites fashion lovers, history enthusiasts and admirers of Coco Chanel to experience the new itinerary, In the Footsteps of Coco Chanel. The experience allows travelers to step into the remarkable life of one of most iconic figures in the fashion world.
Sponsored Content
Incentive travel has long been a way for organizations to drive sales and reward employees with opulent trips to exotic destinations. Today it encompasses even more.
Mazatlán, Mexico, has long been an attractive home destination for Canadian and American retirees, but, in recent years, young, digital nomads have also discovered the charms of this coastal city, finding inexpensive accommodations, beautiful weather and plenty of bandwidth for working remotely. The laid-back beach scene definitely eases the transition of relocating to Mexico's West Coast.