Considered the cultural and spiritual capital of Morocco, this "open-air museum" of a city, the second-largest in Morocco and founded in A.D. 789, engulfs visitors in multicultural architecture, cuisine and the arts. Preserving authentic Morocco, it serves as a center for traditional craftsmen and artisans in ceramics, woodworking, leather, textiles and more.
GETTING THERE & AROUND
Fès-Saïs International Airport connects nonstop to 42 destinations in nine countries, primarily in Western Europe. Transit into the city via taxi (13 minutes, $12–15), bus (40 minutes, $2) or rental car. The Médina is best explored on foot; and taxis (an average ride costs $2–4) and a reliable, extensive and inexpensive bus system (20 to 40 cents per ride) prove good options. Car rentals are convenient for daytrips, but be aware local drivers can be aggressive and accidents are common.
LODGING
Located in the heart of the Médina, this traditional Moroccan residence-turned-boutique hotel features traditional carved plaster ceilings, zellij mosaic tiling, rich fabrics and antique furnishings. The property boasts a traditional Moroccan restaurant, spa and hammam, fitness center and pool, and offers culinary classes.
2 Place de L'Istiqlal, Fès, Morocco, tel 212 535 74 18 43 maisonbleue.com
Combining tradition and modernity in a property overlooking gardens and the old Médina, Palais Medina features on-site restaurants, a lounge, event space, a large outdoor pool and poolside bar. Enjoy the fitness center and spa as well as free parking and WiFi.
Boulevard Allal El Fassi, Fès, Morocco, tel 212 529 08 01 04 atlashotelscollection.com
Rooms and suites in this traditional 17th-century palace surround a peaceful open courtyard. Offerings include a pool, hammam and spa, while the rooftop bistro serves an à la carte menu of Moroccan dishes and local wines. Concierge services can arrange guides, reservations and daytrips.
3 Derb Bechara, Fès Medina, Morocco, tel 212 674 18 76 39 riad-laaroussa.com
DINING
This fine-dining rooftop restaurant overlooking the Médina serves quintessential Moroccan food matched with Moroccan wines. The adjacent Golden Bar offerings include cocktails and jazz.
Palais Faraj, Derb Bensouda 16-18, Bab Ziat, Fès, Morocco, tel 212 535 63 53 56 palaisfaraj.com
This diverse and culturally inclusive hangout for locals and visitors alike offers Moroccan (camel burgers!) and international food all day. Indoor and outdoor seating; a welcoming atmosphere; and classes on calligraphy, cooking and Moroccan culture — plus live music, storytelling and cinema nights — deliver something for everyone.
7 Derb el Magana, Talaa Kbira, Fès, Morocco, tel 212 535 63 78 55 cafeclock.com
Chef Younes Idrissi describes his cuisine as Franco-Moroccan fusion using seasonal, locally sourced products. Complimentary porter service is offered from the nearest Médina gate for guests not staying in the hotel.
30 Derb El Amer, Zkak Roumane, Fès, Morocco, tel 212 535 74 16 37 darroumana.com
ATTRACTIONS
Chouwara Tannery
In a city renowned for its leather goods, Chouwara stands out as the largest and one of the oldest (dating to the 11th century) tanneries in Fès. A host of leather shops overlook the colorful (but odiferous) dyeing pits. Come prepared to haggle for everything from traditional Moroccan backless slippers (babouches) to handbags and jackets.
21 Rue Chouara, Fès el-Bali, Morocco, tel 212 695 13 06 56
The old city of Fès, a literal maze of 9,000 alleys, is designated by UNESCO as having Outstanding Universal Value. This largest urban pedestrian zone in the world houses souks, traditional Moroccan homes, mosques, monuments, fountains and palaces. To avoid getting lost or missing unique attractions, look into hiring a local guide or book with GuruWalk for a free guided tour.
Nejjarine Museum of Wooden Arts & Crafts
Housed in a beautifully restored 18th-century funduq (inn for traveling merchants), this national museum celebrates another of the crafts for which Fès is known. Displays of fine woodwork from across Morocco include musical instruments, doors, prayer beads, chests and the tools used to create them. Intricately carved archways and courtyard columns as well as the rooms' cedar ceilings are themselves works of art.
327F+WJ5, Place an Nejjarine, Fès el-Bali, Morocco, tel 212 531 41 26 16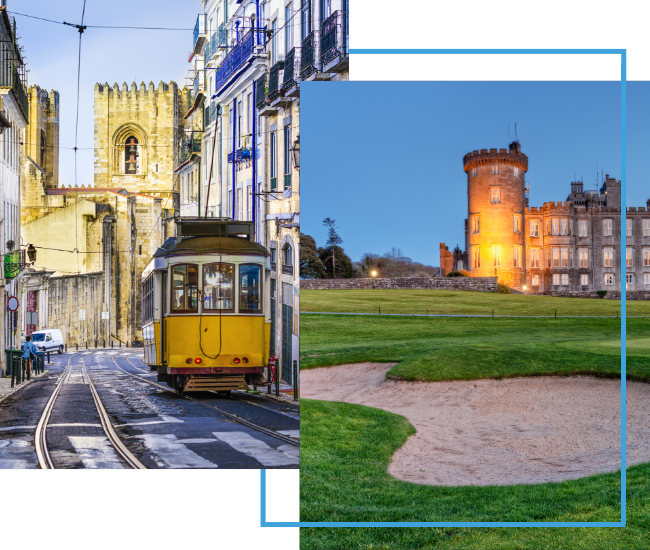 FX Excursions
FX Excursions offers the chance for once-in-a-lifetime experiences in destinations around the world.
Explore Excursions
The Perelman Performing Arts Center (PAC NYC), the cultural cornerstone and final public element of the World Trade Center site, opened this September.  The new performing arts center in Lower Manhattan provides a dynamic home for the arts, serving audiences and creators through flexible venues enabling the facility to embrace wide-ranging artistic programs.
Sponsored Content
IHG Hotels & Resorts is thrilled to announce the launch of a new mobile product feature for members: IHG Wi-Fi Auto Connect. This feature is now available exclusively in the IHG One Rewards mobile app for both iOS and Android users and will automatically connect IHG One Rewards members to WiFi upon arrival at more than 5,000 IHG hotels worldwide — no separate passwords or log-ins needed. This is in addition to the exciting benefits of being an IHG Business Edge member. IHG Business Edge provides small- and medium-sized businesses access to a user-friendly portal that displays comprehensive spending and savings data while providing the convenience of direct booking with a guaranteed discount.
Whether you call secondhand fashion treasure troves "thrift stores," "fripperies," "charity shops," "vintage boutiques" or something else, shifting the paradigm from "old clothes" to "new finds," you may find the best, most conversation-starting souvenirs inside these shops and neighborhoods located in the world's most fashionable cities and a few unexpected places.