THE BASICS
Name: Daniel Skjeldam
Title: CEO
Company, city: Hurtigruten Group; Oslo, Norway, and London, England
First job: I was a check-in and gate agent at Bergen Airport; it was an amazing job, and I absolutely loved it.
Where to next: In the next few weeks I head out on a Hurtigruten Expeditions cruise to Greenland.
A LITTLE BIT MORE
What actor or actress would play you in a movie of your life?
If he were still alive, Steve McQueen. After all this time, his style is still super cool.
What would you be doing professionally if you weren't in your current industry?
So many different possible answers to this question, but something like a photographer on assignment with National Geographic or a vintage car mechanic.
What is your favorite book, movie or television show?
There are many great TV shows, but one of my current favorites is Succession on HBO. I've been reading Paul Theroux's 1975 The Great Railway Bazaar and his 2009 Ghost Train to the Eastern Star, and it's fascinating to read about the differences in travel from 1975 to 2009.
What historical figure, dead or alive, would you love to have dinner with?
Norwegian explorer Roald Amundsen, who led the first team to successfully reach the South Pole in 1911. I'd love to hear about him managing his expedition teams, and the dinner would take place on board his old expedition ship, Fram, now on display at The Fram Museum in Oslo.
THE BUSINESS
What is your most recent project, and what was the inspiration behind it?
Hurtigruten Norway just launched the legendary product Svalbard Express, offering a very high-end cruising experience. It marks the return of one of Norway's iconic sailing routes and will transport both cruisers and cargo beginning in June 2023.
What is your favorite aspect of the job?
Without question, the super-exciting people I meet and the great places I've been able to visit, including Greenland, Antarctica and the Galápagos.
What's the biggest business risk you've ever taken?
Actually, it's taking on the CEO position at Hurtigruten in 2012. The company had been loss-making for 20 years prior, and the role was part of a massive turnaround for the company. We shined the diamond hiding under all the dust.
Who is someone you admire professionally in the travel industry?
From history, it's our founder, Richard With, a Norwegian ship captain, businessman and politician. And I admire what Torstein Hagen created with Viking, which has seen incredible growth. However, I'd still choose a Hurtigruten Expeditions cruise many times over!
AS A TRAVELER
Tell us about a travel nightmare: I have quite the high leniency when it comes to travel. However, I had the interesting experience of being detained by paramilitaries in Sotk valley, at that time a no-man's land between Armenia, Nagorno Karabakh and Azerbaijan.
Share a comical travel experience: In the early part of the pandemic, I flew [from] New York City to Boston with my month-old son. He was strapped to my chest in a baby wrap, sleeping quite well, as he didn't move or make a sound. Toward the end of the flight, he started to move and the flight attendant approached me to share a funny story — she was talking to the other flight attendants about the weird guy in Seat 4D who had a baby doll strapped to his chest!
What is your preferred method of travel — planes, trains, automobiles, cruise ships — and why?
Of course, expedition cruise ships are up there, but my favorite thing is to travel like locals, on local trains, ships, buses and so on. I've traveled to almost 100 countries, including Iran, North Korea and Myanmar, and traveling like the locals always gives the best experiences.
What has been the best example of customer service you've experienced during your travels? When it comes to high-end travel, I expect a high standard, and I'm often disappointed, especially in our post-pandemic world. On a third-class train voyage in India, however, it was a fantastic experience watching both the crew and fellow passengers go out of their way to make our trip good.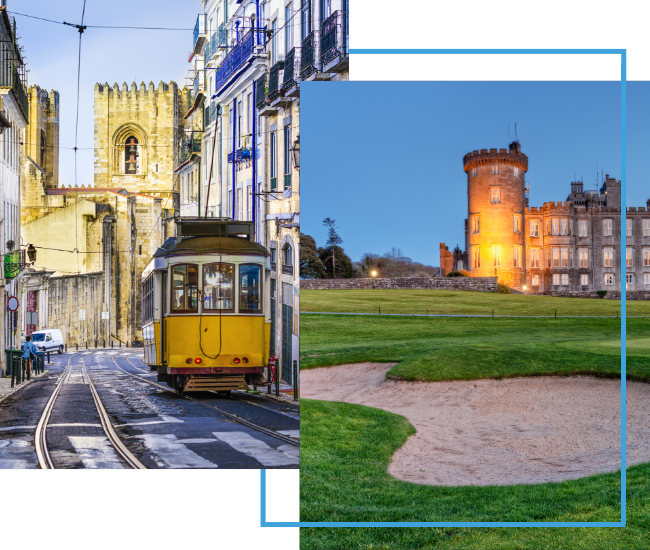 FX Excursions
FX Excursions offers the chance for once-in-a-lifetime experiences in destinations around the world.
Explore Excursions
There's no doubt the northern lights are awe-inspiring and spectacular. Unfortunately, they're also fickle and fleeting, and despite your best-laid plans of checking this item off your bucket list, sometimes Mother Nature's luminescent show just doesn't cooperate. But one cruise line has a new fail-safe in place.
Sponsored Content
From the moment you step onboard Air Tahiti Nui's Tahitian Dreamliner, you will be transported to The Islands of Tahiti. The French Polynesian carrier considered every detail to awaken its passengers' senses, creating the feeling you are already on the Islands while 30,000 feet in the air.
Think you need a degree in sailing to enjoy a yachting holiday? Dream Yacht Worldwide, a leader in yacht charters, wants you to relax and enjoy the journey. Newly expanded to include the British Virgin Islands, Martinique, Tahiti and the Seychelles, the "Easy Crewed" offered by Dream Yacht Worldwide also include charter options in Greece and Croatia.