THE BASICS
Name: George Fleck
Title: Vice president and global brand leader, St. Regis Hotels & Resorts
Company, city: Marriott International; New York City
First job: Bellman at Marina del Rey Marriott
Where to next: Mallorca, where we are renovating The St. Regis Mardavall Mallorca Resort
A LITTLE BIT MORE
What actor or actress would play you in a movie of your life?
If only I could be lucky enough to have Keanu Reeves play me! He has timeless appeal and is complex but also down-to-earth.
What would you be doing professionally if you weren't in your current industry?
An airline pilot — I love aviation. Airplanes always fascinated me, and as a kid I thought pilots had the coolest jobs.
What is your favorite book, movie or television show?
The Talented Mr. Ripley. I loved the portrayal of the glamorous 1950s Italian and New York City lifestyles. The story is amazing, and it always makes me think of what it would be like to have visited our St. Regis hotels in Italy during that era.
What historical figure, dead or alive, would you love to have dinner with?
I'd say Truman Capote, as I'd love to learn more about the stories he wrote and the fascinating people he surrounded himself with. We would have to end the evening with a nightcap at King Cole Bar in The St. Regis New York.
THE BUSINESS
What is your most recent project, and what was the inspiration behind it?
During the pandemic, we paused experiential events. In December 2021 we got back to it with the St. Regis World Snow Polo Championships at The St. Regis Aspen. It made us optimistic for the future and excited to have people gather and celebrate together again with St. Regis. We are also gearing up to open our milestone 50th St. Regis property, with incredible growth specifically in our resort portfolio. We've signed on for The St. Regis London, in the heart of Mayfair, and we are focused on the openings of properties in Chicago and Kanai, Mexico.
What is your favorite aspect of the job?
I've been in hospitality for more than 25 years, and my favorite aspect has always been the people. I've lived across the globe and have maintained friendships with people around the world. It's all changed my perspectives. I love communicating with the global St. Regis community and prefer to think of myself as a brand steward as opposed to a brand leader.
What's the biggest business risk you've ever taken?
Staying in the travel industry post-pandemic — but travel is in my DNA; it will always be my first love.
Who is someone you admire professionally in the travel industry?
Arne Sorenson was such a visionary! I miss him and think of him often. And, of course, John Jacob Astor IV, the founder of St. Regis.
Tell us about a travel nightmare: This is more a snafu as opposed to a nightmare, as the staff handled the situation graciously. My All Nippon Airways flight diverted to Newark (EWR) instead of New York (JFK). However, ANA did not have crews at EWR, so we had to wait it out and then fly the extremely short flight to JFK. All the while, I was thinking about how my apartment at the time was actually closer to Newark!
Share a comical travel experience: I love gummy bears — especially Haribo. Every time I check into a St. Regis, gummy bears appear.
What is your preferred method of travel — planes, trains, automobiles, cruise ships — and why? I'm an airline aficionado stuck in a hotelier's body, so my answer is definitely planes. Flying can be really beautiful.
What has been the best example of customer service you've experienced during your travels? It's when someone recognizes you and remembers you beyond information logged in a system. There is genuine care and discretion. The butler team at The St. Regis Punta Mita remembers how I like my coffee, and the service feels natural. At The St. Regis Cairo, the hotel organized a tour of the Forever Is Now art installation for me with a professor and Egyptologist — it was the most insightful tour I've taken. It's about turning the ordinary into the extraordinary.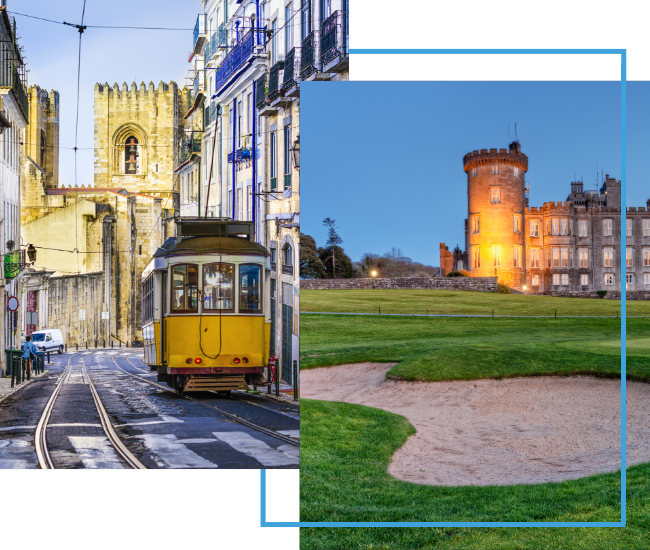 FX Excursions
FX Excursions offers the chance for once-in-a-lifetime experiences in destinations around the world.
Explore Excursions
The Perelman Performing Arts Center (PAC NYC), the cultural cornerstone and final public element of the World Trade Center site, opened this September.  The new performing arts center in Lower Manhattan provides a dynamic home for the arts, serving audiences and creators through flexible venues enabling the facility to embrace wide-ranging artistic programs.
Sponsored Content
From the moment you step onboard Air Tahiti Nui's Tahitian Dreamliner, you will be transported to The Islands of Tahiti. The French Polynesian carrier considered every detail to awaken its passengers' senses, creating the feeling you are already on the Islands while 30,000 feet in the air.
Whether you call secondhand fashion treasure troves "thrift stores," "fripperies," "charity shops," "vintage boutiques" or something else, shifting the paradigm from "old clothes" to "new finds," you may find the best, most conversation-starting souvenirs inside these shops and neighborhoods located in the world's most fashionable cities and a few unexpected places.