Nicknamed City of Palaces, Mexico's capital and largest city also ranks as the fifth-most populous city in the world, boasting about 21.6 million residents. Built on the ruins of the ancient city of Tenochtitlan, Mexico City claims status as one of the oldest and largest cities in the Americas and a melting pot of culture, history, architecture and cuisine.
Speaking of food, the city serves up an abundance of spice and flavor, with an estimated 50-plus regional cuisines represented throughout the vibrant street food scene, along with burgeoning fine-dining offerings. Head over to Blanco Colima, operating out of a 20th-century mansion, or to Pujol, among the top 50 restaurants in the world, where chef Enrique Olvera elevates Mexican gastronomy with unique techniques and mouthwatering dishes.
Standing at nearly 7,400 feet above sea level and situated in a valley surrounded by volcanoes, Mexico City offers an array of activities to satisfy any traveler. Past and present combine in the 10-acre Historic Center, where museums, cathedrals and temples reveal a storied past, while Zócalo, the main public square (and second-largest in the world after Moscow's Red Square), buzzes with constant action.
More than 150 museums in the city celebrate Latin American culture, history, science and more. The most popular spots include Soumaya Museum and Palacio de Bellas Artes, but be sure to visit Dolores Olmedo Museum, housing a large collection of work by famed artists Frida Kahlo and Diego Rivera.
Mexico boasts more UNESCO World Heritage sites than any other country in the Americas, and visitors to Mexico City won't want to miss the ancient archaeological site of Teotihuacán, just 45 minutes northeast of the capital. The monumental Temple of Quetzalcóatl and the Pyramids of the Sun and the Moon line Avenue of the Dead, serving as focal points for the ancient city's layout and marvelous to see.
On the vibrant cobblestone streets of Mexico City's Coyoacán borough, the combination of bustling markets and colonial churches transports visitors back in time. Grab a bite of classic Mexican cuisine at Los Danzantes and take a short walk to La Casa Azul (Blue House), the former home of Mexican icon Frida Kahlo. In the south of Mexico City, travel to Xochimilco, where a network of canals leads you to chinampas, or floating gardens. Take a ride on the trajineras, brightly decorated flat-bottom boats, to roam the canals and purchase drinks and snacks on the waterways.
Each year from late October to early November the city comes to life for Día de los Muertos, or Day of the Dead. Alebrijes — sculptures of fantastical beasts — line the streets while altars throughout the city hold ofrendas (offerings) to honor deceased loved ones.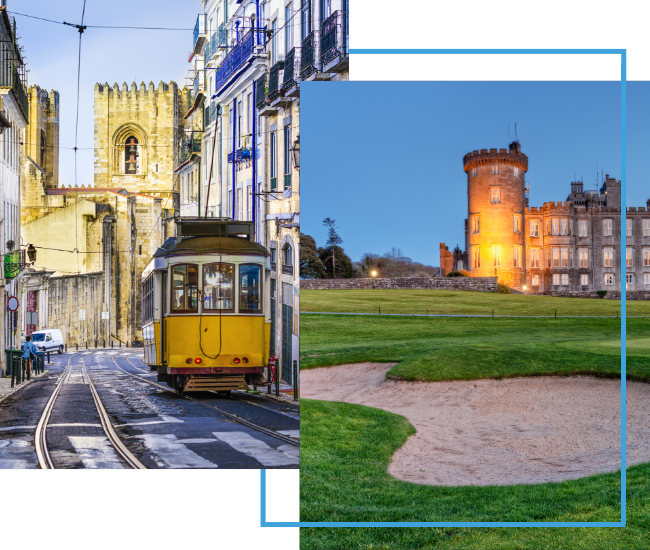 FX Excursions
FX Excursions offers the chance for once-in-a-lifetime experiences in destinations around the world.
Explore Excursions
Corsica with steep, gray cliffs overlooking the Mediterranean and sandy beaches attracting summer visitors, is a French-governed island sometimes confused with Sardinia and Sicily, Italian islands to the south. Fortunately, all three islands share the same love for good wine, food and sun-splashed beaches.
Sponsored Content
Embracing a life well lived often means embracing a life well-traveled. Every journey becomes a canvas for experiences that shape our lives and at the heart of every adventure lies the indispensable companion: quality luggage.
If you're ready to do a little holiday catch-up with your besties, make a beeline for Conrad New York Downtown. The lobby metamorphosed into a holiday forest of heavenly scented, decorated Virginia Spruce trees. Make your first stop ATRIO Barista Station in the lobby for a complimentary hot spiced apple cider (until Dec. 3) or hot chocolate (Dec. 22­–24).