A land of contrasts, Cusco boasts an abundance of cultural and natural heritage sites as well as unique culinary traditions. An altitude city with colonial charm, it draws up to an estimated 3 million tourists a year.
Just about every international traveler to Peru schedules a stop in Cusco. Considered the home base for trips to Machu Picchu and the Sacred Valley, this mountain city in the Andes of southeastern Peru boasts Inca civilization ruins, colonial-era history and a vibrant cultural heritage.
As the former capital city of the Incas and the oldest continuously inhabited city in the Americas, Cusco earned a designation as a UNESCO World Heritage site. Its population comprises descendants of the Quechua-speaking groups that formed the basis of the Inca Empire. The Incas inhabited the city from the 13th century until the 16th century, when Spain conquered the region. Today Cusco, often spelled Cuzco, is the capital of the Cusco Region and Province.
Cusco city abounds with many buildings, plazas and churches dating from colonial times, plus some pre-Columbian structures. It remains one of the best cities in Peru to see the finest Inca architecture. Perched at an elevation of 11,152 feet, keep in mind you'll need to acclimate to the high altitude by staying hydrated and not overextending yourself, as well as avoiding alcohol.
You can easily explore this walkable city independently. However, consider a day tour with one of the many experienced city guides to maximize sightseeing, especially if you have limited time.
CHECKING IN WITH DANIEL CÓRDOBA
DIRECTOR OF INVESTMENTS, PROMPERÚ
What is new and different about Cusco in 2023?
Peru has committed to advancing sustainable tourism for many years. Our country and its people are helping advance while benefiting from sustainable tourism initiatives throughout the country.
Among the diverse and exciting alternatives for glamping in Cusco, staying with local communities 11,000 feet above sea level is an outstanding experience. The camps offer glamour, but the real luxury is living with host families. You can wake up among alpacas — a true stay in the middle of nature without sacrificing the comforts of a hotel. As visitors arrive, their hosts play the pututo, an Andean wind instrument used in the past to summon the people to important events but which today marks the beginning of a journey to the heart of the Cusco Andes.
Also visit the high-Andean communities involved in Llama Pack Project to learn about local biodiversity, Andean ways of life, and the opportunities and challenges faced by llama-herding families while enjoying the company of lo2cal hosts and their native, eco-friendly llamas. The visits have been developed in alliance with high-Andean communities and the Local Guilds of Llama Breeders as part of Llama Pack Project sustainability program. They provide work and continuous learning opportunities for families involved.
Why is Cusco an excellent place to invest?
Cusco lies in a region with a dynamic economic environment, with a second quarter 2022 growth rate of 9.7 percent over the second quarter of 2021. Furthermore, Cusco has six quarters of consecutive growth, mainly due to performance in the sectors of transportation and storage, real estate and mining, and hydrocarbons. The agricultural sector increased due to potato, coffee, wheat and olluco crops, in addition to the production of fresh milk, cattle, pigs and sheep.
Cusco is one of the preferred destinations for foreign direct investment in Peru. According to the fDi Markets Platform, between 2003 and September 2022, the Cusco region recorded $4,855.9 million in FDI flows, generating 8,172 jobs through 20 projects executed by 17 foreign companies. The metals and coal, oil and gas sectors concentrate 78 percent of foreign investment in Cusco, followed by tourism, which represents 8 percent of the total foreign investment.
What makes Cusco the No. 1 destination for travelers in Peru?
While Cusco is the jumping-off point for visits to Machu Picchu, the city itself boasts numerous attractions to enchant visitors: the main square, which the Incas called Huacaypata; the artisans quarter of San Blas; the Convent of Santo Domingo, built on top of the Temple of the Sun, or Qorikancha; and the palaces of the Incas, part of a long list of archaeological wonders. Yet the ancient Inca capital is thoroughly modern, swirling with restaurants, bars, music and colorful nightlife. Cusco delights all kinds of travelers, from cultural explorers to adventurers, from culinary to family experiences, with a variety of hotels to accommodate virtually any budget or lifestyle.
Consider seeing the less-visited sister city of Machu Picchu, Choquequirao, recently named one of the five adrenaline-pumping adventures in 2023 by National Geographic. A trek high in the mountains reveals dazzling ancient buildings, stellar views and mysterious llama art. The site feels like a sanctuary sheltered from the 21st century, one that calls out to any adventure traveler's imagination.
DIVERSIONS
Though most visitors come to Cusco to experience Machu Picchu, numerous side trips from the city also merit attention. Nearby, explore the impressive and photogenic archaeological site of Sacsayhuamán with its massive stone walls. Other archaeological sites in the hills near Cusco include Puca Pucara and Tambomachay.
The Sacred Valley brims with archaeology, culture and traditional arts such as weaving. The Peruvian Andes are famous for the Peruvian alpaca, an animal with fine wool. It has become one of the most prized fibers within the global fashion industry.
Visit Maras, Moray, Pisac, Chinchero and Ollantaytambo for archaeology and cultural richness. In particular and a favorite of many, Moray Archaeological Complex consists of three groups of circular agricultural terraces. Since each level features a different microclimate, it is widely believed the Moray ruins were used as an experimental farm where the pre-Incas researched agricultural crops such as corn and potatoes. Today there are more than 4,000 varieties of potatoes of varying colors and textures (mostly found in the Andes), with the crop able to grow at various altitudes, temperatures and water requirements.
LODGING
Casa Andina Premium Cusco
Stay in one of 93 guestrooms built around colonial-style courtyards at this 4-star colonial hotel centrally located in Cusco Historic Center. Breakfast included.
Plazoleta Limacpampa Chico 473, Cusco
$$–$$$
Costa del Sol Wyndam Cusco
Located in Cusco Historic Center, only three blocks from the main square, this colonial historical mansion offers exceptional service, modern amenities and a delicious included breakfast.
Calle Santa Teresa 344, Cusco
$$
Inkaterra La Casona
Inkaterra offers exclusive 5-star luxury accommodations in a former colonial mansion in Cusco Historic Center. Elegant touches include marble fireplaces and a central courtyard. Breakfast included.
Plaza Las Nazarenas 211, Cusco
$$$$$
DINING
Calle del Medio
Located strategically in Plaza de Armas, Calle del Medio offers Peruvian fusion with wonderful views of the historical plaza.
Calle del Medio 113, Plaza de Armas, Cusco
$$–$$$
Chicha Cusco
Chef Gaston Acurio celebrates regional and Andean food with culinary wisdom in an atmospheric, second-floor setting by Plaza Regocijo, only one block from Plaza de Armas.
Plaza Regocijo 261, Cusco
$$$–$$$$
Pachapapa
Located in front of the Church of San Blas, Pachapapa specializes in traditional Andean food. Call 24 hours ahead to reserve its specialty, cuy (baked guinea pig with red bell pepper sauce).
Plazoleta San Blas 120, Cusco
$$–$$$
COMING AND GOING
U.S. citizens must have a valid passport with at least six months' validity. Be sure immigration documents your date and place of entry and save the record for your exit; if you do not have an entry record, you will not be allowed to exit the country until authorities confirm this information.
OFFICIAL LANGUAGE:
Spanish is the official language; however, 47 indigenous languages are spoken in Peru, including Quechua and Aymara.
JUST THE FACTS
Time zone: GMT-5 (Daylight saving time is not observed.)
Phone code: Country Code: 51 City Code: 84
Currency: Peruvian sol
Key industries: Mining and farming (barley, corn, potatoes, quinoa, broad beans and other altitude crops), but in recent years tourism has become a main economic activity, and Cusco is now considered the most important tourist destination in Peru.
INFO TO GO
Alejandro Velasco Astete International Airport serves Cusco, with daily flights arriving from both Lima (LIM) and Arequipa (AQP). Transit from CUZ to city center (about 4 miles) via shuttle, taxi or rental car. Cusco can also be accessed by road from Lima, Arequipa and Puno. Consider hiring taxis for daytrips. As driving can be hazardous in this mountainous town, rental cars are not advised.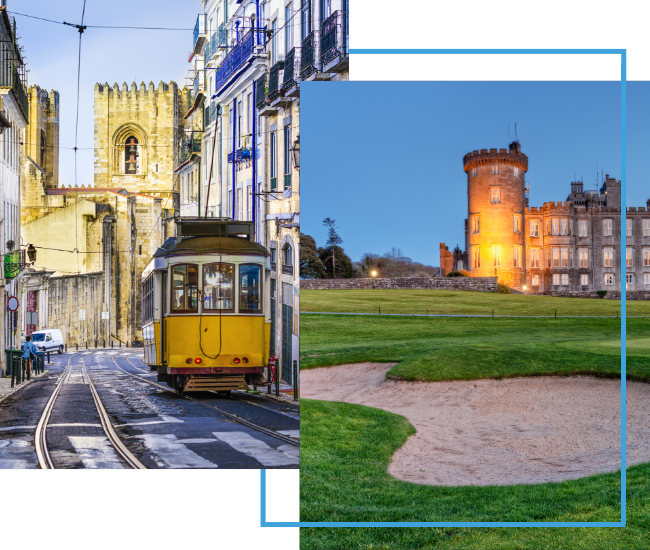 FX Excursions
FX Excursions offers the chance for once-in-a-lifetime experiences in destinations around the world.
Explore Excursions
The Perelman Performing Arts Center (PAC NYC), the cultural cornerstone and final public element of the World Trade Center site, opened this September.  The new performing arts center in Lower Manhattan provides a dynamic home for the arts, serving audiences and creators through flexible venues enabling the facility to embrace wide-ranging artistic programs.
Sponsored Content
Learning more about our readers' travel habits and preferences ensures Global Traveler delivers the content you desire. As the travel industry has adapted and changed over the last few years, it's more important than ever to connect. To best meet your short- and long-term travel content needs, please help us!
Whether you call secondhand fashion treasure troves "thrift stores," "fripperies," "charity shops," "vintage boutiques" or something else, shifting the paradigm from "old clothes" to "new finds," you may find the best, most conversation-starting souvenirs inside these shops and neighborhoods located in the world's most fashionable cities and a few unexpected places.