Swimming, surfing, sunning, sailing or sipping cocktails … Mexico's 5,800 miles of coastline offer a welcome variety of beaches that are hardly one-size-fits-all. From powerful ocean currents for serious water sports to tranquil coves teeming with biodiversity, nearly all of Mexico's boundless beach towns feature a full stock of high-end resorts, charming homestays and every level of accommodation between, and every town offers the freshest seafood or most tantalizing tacos. With so many solid options, it's daunting to settle on a new locale, but don't simply opt for oft-visited Los Cabos or Cancún. Both certainly offer plenty to experience, and there's nothing wrong with returning to old favorites, but Mexico brims with beach towns waiting to welcome you. Consider some of these less-visited escapes for your next journey south of the border.
Just across the Gulf of California from Los Cabos discover Mazatlán, one of the most underrated of Mexico's safe beach towns. The city itself sits right on the coast, offering the full amenities of city living and a magnificent, six-mile oceanfront promenade (malecón) where you'll find cliff divers, spectacular sunsets over sandy shores and countless seafood stalls supplying Mazatlán's kitchens with fresh bounty daily. Beyond this can't-miss stretch of strolling space that ranks among the longest and cleanest in the world, you'll find a full 20 miles of beautiful beaches, but take some moments away from the waves to explore the historic center's rich heritage, which you're less likely to find in more popular beach towns.
If surfing is your passion or you're looking for an idyllic place to give it a go, head to Puerto Escondido in the state of Oaxaca. For experts, Playa Zicatela offers plenty of adrenaline with major swells and unpredictable waves, especially in summer months. Most surfers will do best just to watch here, but it's well worth an hour or two of ogling. Playa Carrizalillo offers a better spot for casual surf fun (plenty of boards for rent) or for learning from instructors easily hired here. Beyond surfing, it also shines as one of the most gorgeous beaches in the country, with turquoise waters and golden sand tucked in a palm-studded bay. Everyone else should head to La Punta, the intermediate middle ground requiring some true skill but without the bone-breaking power of Zicatela.
To the east, Holbox embraces pure, laid-back leisure. A small island between the Caribbean Sea and the Gulf of Mexico, Holbox not only has no cars but also proudly boasts hardly any paved roads. Enjoy the simple life here, with the complete island vibe of unspoiled beaches surrounding a small town teeming with fresh bites and a healthy street art scene, all within walking distance of just about any point on the teeny island. In summer it also offers prime whale shark spotting and swimming opportunities for those seeking an encounter with Mexico's famous gentle giants in a truly remarkable locale.
LODGING
Aldea Kuká
The luxury side of boho-chic is on full display at Aldea Kuká where thatched-roof rustic meets pool-bar glam at this adults-only eco boutique.
Calle Paseo Kuká 5, Holbox
$$$$$
Pueblo Bonito Mazatlán Beach Resort
In the heart of the action of Mazatlán's Golden Zone, the recently renovated Pueblo Bonito Mazatlán offers ocean- view balconies or terraces from every room and suite.
Av. Camarón Sábalo 2121, Mazatlán
$$$
Vivo Resorts
Situated along pristine Playa Palmarito just 15 minutes from town, the luxurious beachfront rentals of Vivo Resorts boast enhancements such as a host of upscale amenities with a wellness and sustainability focus.
Av. Vivo 46, Puerto Escondido
$$$
DINING
Casa 46
Overlooking the city's historic main square, Plazuela Machado, the chic dining rooms of Casa 46 offer equal parts regional fine dining and international specialties with an exciting cocktail list.
Constitución 79, Mazatlán
$$
Espadín
Sunset dining on the terrace of Espadín offers a coveted experience in Puerto Escondido, though the sweeping view of Playa Carrizalillo below is a showstopper any time of day.
Av. Carrizalillo 125, Puerto Escondido
$$
Mandarina
For quality beach dining on the island of Holbox, head to Mandarina at Casa las Tortugas. Luuma, at the same property, proves an equally popular toes-in- the-sand tapas spot but doesn't take reservations.
Casa las Tortugas, Av. Damero 310, Holbox
$$–$$$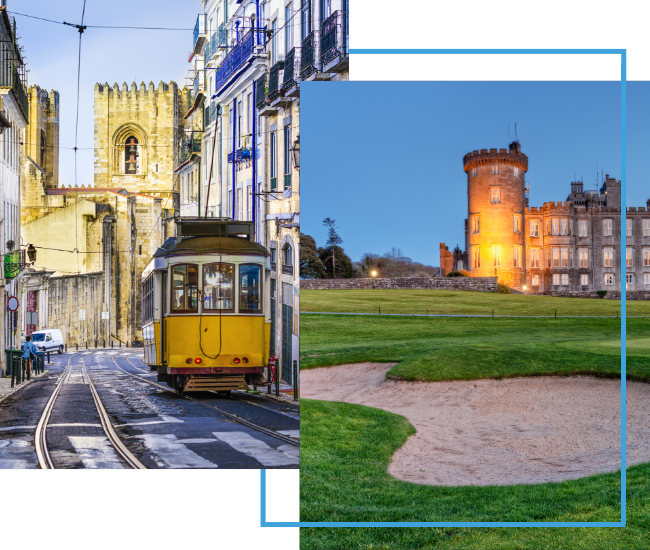 FX Excursions
FX Excursions offers the chance for once-in-a-lifetime experiences in destinations around the world.
Explore Excursions
The Perelman Performing Arts Center (PAC NYC), the cultural cornerstone and final public element of the World Trade Center site, opened this September.  The new performing arts center in Lower Manhattan provides a dynamic home for the arts, serving audiences and creators through flexible venues enabling the facility to embrace wide-ranging artistic programs.
Sponsored Content
One affordable plan can protect an entire year of trips: business or pleasure, short or long, domestic or international.
Whether you call secondhand fashion treasure troves "thrift stores," "fripperies," "charity shops," "vintage boutiques" or something else, shifting the paradigm from "old clothes" to "new finds," you may find the best, most conversation-starting souvenirs inside these shops and neighborhoods located in the world's most fashionable cities and a few unexpected places.