News of climate change and its impact on the Earth and our environment has been harsh, to say the least. In fact, the American Psychological Association defines the term "eco-anxiety" as "a chronic fear of environmental doom."
There is good news, however — and there is hope.
Last year, the Australian Institute of Marine Science reported the highest levels of coral cover in the central and northern parts of the Great Barrier Reef in 36 years. Populations of endangered species like black rhinos, humpback whales, mountain gorillas, tigers and Steller sea lions are making a comeback. Here in the United States, more than 40 percent — an all-time high — of the country's total energy output in 2022 came from carbon-free and renewable resources, including wind, solar and hydro.
There is still plenty of work to do, however, and fortunately there are plenty of ways we as travelers can do our part.
When traveling by air, opt to travel with one of the more than 30 airlines that offer carbon offsetting to passengers; Cathay Pacific, Hawaiian Airlines, Southwest Airlines and Swiss International Air Lines all committed to achieving net-zero carbon emissions by 2050. Car rental agencies like Avis, Enterprise, Hertz and Sixt have electric vehicles available in their fleets, and smartphone apps make it easy to find EV charging stations en route.
In addition to airlines, many major hotel brands committed to being carbon-neutral by 2050 or earlier; for example, Iberostar committed to carbon neutrality by 2030. Until then, online platform Staze connects eco-conscious travelers with sustainable hotels around the world; it even offsets twice the carbon footprint of every booking made on the site. And organizations like Earthwatch and Discover Corps invite travelers to volunteer alongside researchers in myriad ways to address environmental challenges.
"We've got the power [to make change]," said Dr. Sylvia Earle, renowned marine biologist and explorer-in-residence, on a recent National Geographic Expedition voyage to the Galápagos. "It's our superpower, and it can get us to a better place."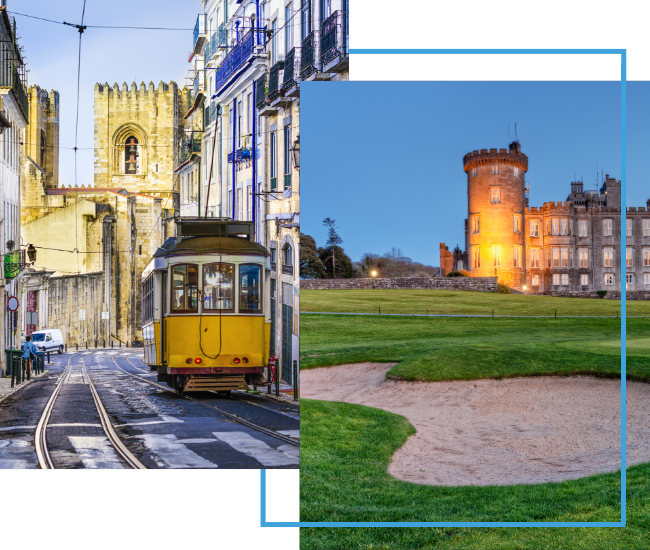 FX Excursions
FX Excursions offers the chance for once-in-a-lifetime experiences in destinations around the world.
Explore Excursions
There is something magical about sipping a glass of local wine while watching the sun slip into the Aegean Sea as the afterglow tinges traditional, white-washed Cycladic houses with glorious shades of rose, purple and gold. Ancient Greeks believed Helios, the Sun God, caused sunsets by driving his fiery chariot into the sea. Standing at water's edge in Mykonos, watching the sky slowly turn from purple to inky black, you almost believe it.
Sponsored Content
Whether it's the people, the craic (fun) or the coasts, travelers always find something to love about the island of Ireland. What fills your heart?
The prospect of a post-visit treasure hunting session inside the shops of landmark museums such as the Louvre in Paris, the Uffizi Gallery in Florence and The British Museum in London can be irresistible. However, some of Europe's smaller and more unusual museums boast retail spaces with a surprising "wow" factor, often as well-curated as the galleries.