It was a Tuesday evening, and I stood with a group of other passengers in the midship meeting area designated on my invitation. Several crew members appeared and instructed us to put away our cellphones before a violinist led us through the restaurant and kitchen. We arrived at a circular, windowless, private dining room outfitted with a large round table, 360-degree LED walls, and lights and projectors on the ceiling.
It was all part of 360: An Extraordinary Experience, Princess Cruises' 90-minute culinary journey whose details remain a surprise to guests until showtime. The offering debuted a few months ago on Discovery Princess (this was a five-day cruise to Cabo San Lucas), followed by Enchanted Princess a few months later. But this wasn't a typical cruise ship dining option: Its 20 nightly seats are earmarked for suite guests, top loyalty-level guests, casino high rollers and other VIPs.
Once we were seated and introduced to our fellow diners, the round walls came to life with a gorgeously shot film narrated by Bethany, played by Brooke Shields, who beguiled us with her Mediterranean travels. As we joined her in Santoríni, with its iconic, stark, white-walled and blue-domed architecture and glittering blue caldera, servers simultaneously served everyone the first course: Greek-inspired mezze and a Nick and Nora glass filled with a foam- and thyme-garnished cocktail.
It was the Elysian, which translates to "beautiful, creative, peaceful and perfect." Indeed. Shaken with Grey Goose Vodka, watermelon basil essence, lemon, rosemary syrup, aquafaba (to add that froth) and mastiha liqueur, which picks up its pine notes from the resin of the region's indigenous mastic tree, it was creamy, ethereal, delicate and herbal.
As we strolled with Bethany among the lemon groves of the Amalfi Coast, bustling La Boqueria in Barcelona and heady lavender fields in Provence, we sampled dishes that reflected the destinations — from grilled octopus to filet mignon with romesco and patatas bravas — while animations projected from above danced on the tablecloth and even on our plates. (Though 360 is a bit of a thinly veiled promotion for Sun Princess, Princess' next-generation ship, which will follow a Mediter- ranean itinerary during its inaugural spring and summer season when it launches next year, that didn't detract from the experience.)
Even more exciting was what was poured into our glasses: the low- dosage 2012 Champagne Drappier Grande Sendrée crafted with Pinot Noir and Chardonnay grapes grown in Kimmeridgian chalk soil covered in ash from an 1836 village fire; and a bianco from Italian producer Mastroberardino made from 100 percent Coda di Volpe, a white grape used in Campania for millennia for medium- to full-bodied white wines, with notes of salinity, citrus and minerality from the volcanic soils.
Most thrilling was LegaSea Spanish Priorat, aged under the sea in underwater structures that also increase marine life and provide shelter for smaller creatures. More notable, the high pressure, constant temperature, lack of noise and light, and the movement of the currents and the tide are thought to add complexity to wine while speeding up maturation. For sure, the Grenache-based wine showed both freshness and structure, vibrancy and maturity. It was dazzling.
As staff escorted us from our dinner theater at sea (and I could use my phone again), I snapped a photo of the empty bottle, crusted with dried seaweed and barnacles, whose contents had slumbered fathoms underwater until it was uncorked and enjoyed by those of us floating above it. Poseidon never had it this good.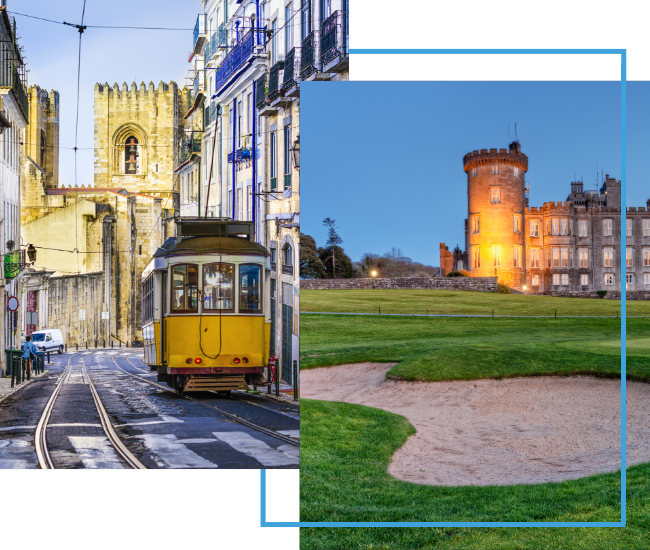 FX Excursions
FX Excursions offers the chance for once-in-a-lifetime experiences in destinations around the world.
Explore Excursions
Think of Tokyo and your mind may wander to the neon signs and bustling crowds of Shibuya and Shinjuku, or the tranquility of the Meiji Jingu shrine, but this huge city offers much to those who explore away from the main tourist areas.
Automotive museums of all sizes will always capture the imaginations of car and racing aficionados. However, the best deliver a lot of substance beyond the machine itself. Some place an emphasis on science and technology or history, while others display iconic cars from film and television. Museums established and operated by the world's top automakers (think Mercedes, BMW, Audi and Porsche in Germany, and Toyota, Honda and Nissan in Japan) have built-in followings.