Modern advancements in travel and tourism leave few places on this planet remote and removed from modern society, but the Cook Islands manage to maintain unique culture and history while preserving stunning natural beauty. Not yet affected by the ravages of overtourism, this Oceania archipelago offers visitors a glimpse into a bygone era when life was less complicated and people focused on family, community and quality of life. Adventurous travelers willing to make the trek to this Polynesian gem will find a stunning world of timeless beauty awaiting them.
Deep in the heart of the Pacific Ocean, the Cooks consist of 15 separate islands broken into two groups, southern and northern. The biggest and most commonly visited, Rarotonga, home to the capital of Avarua, makes a solid starting point for your foray into the Cook Islands. Rarotonga itself offers an impressive array of entertainment and adventure options, but the smaller islands feature their own natural beauty and fascinating local culture.
Rarotonga, the most commercial of the islands, boasts a plentiful selection of boutique resorts, restaurants and modern amenities all while maintaining a relaxed style synonymous throughout the islands. Cultural centers like Te Vara Nui Village are designed to offer guests an opportunity to learn about local history and culture during the day, culminating in a dinner show complete with traditional music and dances after dark.
Kayaking, diving and snorkeling are extremely popular in the waters surrounding the islands rife with underwater sea life. More than 70 species of native coral and hundreds of species of colorful reef fish make their home in these waters. Enjoy some of the best snorkeling off Muri Beach on Rarotonga's southeasternmost point and off Aro'a Beach on the southwest side of the island.
On each of these islands — surrounded by the jewel-toned blues of the Pacific Ocean — lush green vegetation crowds right up to the sandy shores of beaches dotted with traditional thatched huts. Thriving jungles blanket the mountains of the interiors, and the small towns that crop up throughout have a laid-back vibe that captures the essence of the island lifestyle. Low-lying buildings (never taller than the treetops), a smattering of power lines and the occasional bus or car among the more common scooters prove the only clues to modern civilization in this island paradise.
Aitutaki, in the northern group of islands, offers a great way to escape the commercialism of Rarotonga. The island boasts pristine beaches, clear blue waters and the oldest church in the Cook Islands. From Aitutaki one can easily visit one of the islands' most popular attractions, Tapuaetai, or One Foot Island. This little islet, set within the lagoon of Aitutaki, features a stunning beach and some of the most incredible views of the lagoon. From Aitutaki, local water transport takes you to the smaller island, which owes its name to its resemblance to a large footprint within the crystal-clear waters of the lagoon.
The relative safety of the islands proves a strong draw for hikers who can take comfort in the absence of snakes and spiders on the islands. Keep an eye out, however, for plenty of other fauna such as the pet dogs, pigs and chickens that seem to roam the island freely. Geckos also abound, making their presence known not only in the great outdoors but in hotel rooms, where they intrigue visitors by scaling smooth walls and windows and hanging upside-down from ceilings.
The islands also host an impressive assortment of wild birds, including the rare kakerori, also known as the Rarotonga monarch. For the best bird-watching, head to the small island of Atiu, northwest of Rarotonga. Also known by its ancient name of Enuamanu, which translates to "Land of the Birds," this atoll offers a haven for bird enthusiasts who want to observe the beautiful creatures in their natural tropical jungle habitats and the caves where they dwell. In addition to tours of the island's bird caves, Atiu offers the opportunity to visit organic coffee plantations and participate in fishing and pig hunting excursions.
All 15 islands boast pristine beaches, many secluded and uncrowded. Ranging from rocky shores to long stretches of white sand, the beaches offer plenty of water sports for adventure-seekers. The climate in the Cooks remains moderate throughout the year, with temperatures averaging in the mid-70s; however, a rainy season exists November–March. For this reason travel is optimal April–October, when visitors can best enjoy outdoor activities like hiking or snorkeling.
Shopping for local souvenirs is a must when visiting the Cook Islands, particularly the black pearls locally produced in abundance by the black-lip pearl oysters found in the lagoon of the remote northern island of Manihiki, also known as the Island of Pearls. This tiny atoll is home to approximately 300 residents, many involved in the pearl cultivating industry. While you can find local black pearls throughout the islands, the local pearl authority specifically authorizes and accredits certain stores to sell them, such as Paka's Pearls, Goldmine and Bergman & Sons, all located on Rarotonga.
When it comes to the local foodie scene, the Muri Night Market proves the place to be. This cash-only, open-air market offers an ever-changing variety of local vendors serving up fresh calamari, grilled fish and local fruits in tasty and delicious ways, letting you sample all the local delicacies in one place. Local dishes are often fried or grilled and take advantage of the tropical fruit and the abundant seafood available year-round. Lucky visitors invited to attend a umukai will be treated to a feast of local delicacies cooked with hot coals buried under the sand. Similar to a Hawai'ian luau, this time-honored tradition offers a glimpse into the true food and cultural heritage of the islands.
As for local brews, kava is a customary drink on the islands, along with tumunu, a local beer brewed from oranges. You can find tumunu in small, thatched "pubs" frequented by locals, particularly on the smaller islands such as Atiu.
Keep in mind tipping is not customary on the islands. While not unheard of, it contradicts the native custom of returning a gift with a gift. Likewise, bargaining for better deals from local vendors is also not a common practice.
From the time you arrive and throughout your visit, friendly locals will warmly greet you with a casual "Kia orana," which translates to "May you live on" in Cook Islands Māori. While the language is spoken throughout the islands, English is also commonly used by locals, making communication easy for visitors.
Whether you've got time for several days of exploring or just the evening hours after a long day of work, you'll find plenty of ways to explore the natural beauty and fascinating local culture and history of the Cook Islands. Using Rarotonga as a base camp and jumping- off point, you can easily visit the smaller islands and learn about each of their unique personalities.
LODGING
Crystal Blue Lagoon Villas
Relax in an infinity pool overlooking Muri Lagoon at these luxury villas. Spacious two-story villas offer privacy and seclusion in expertly appointed accommodations.
Muri Beach, Rarotonga
$$$$$
Pacific Resort Rarotonga
This beachfront boutique resort plays to traditional Polynesian style with beautifully decorated accommodations. Thatched roofs hidden among the shade of palm trees make for a perfect luxury hideaway.
Muri Beach, Rarotonga
$$$$$
Rumours Luxury Villas & Spa
Thatched roofs and white sand make this beachfront property with its waterfalls, tropical gardens and private pools an ideal island getaway for romance and luxury.
Main Road, Muri Beach, Rarotonga
$$$$$
DINING
The Mooring Fish Café
Whether you are looking for a fried fish sandwich or a traditional raw fish salad (ika mata), the selection is always fresh and expertly prepared at this walk-up hut.
Avana Fishing Club, near Muri Beach, Rarotonga
$$
Oceans Restaurant & Bar
Enjoy spectacular sunsets at this beachfront bar and restaurant. This resort eatery, open for breakfast, lunch and dinner, offers a cultural dance show on Thursdays.
Crown Beach Resort & Spa, Beach Road, Arorangi, Rarotonga
$$$
Tamarind House Restaurant & Bar
Executive chef Robbie Brown presents a fine-dining experience using fresh, seasonal ingredients in delectable meat, seafood and vegetarian dishes.
Pue, Tupapa, Rarotonga
$$$$
INFO TO GO
On the large island of Rarotonga, the international airport (RAR) receives daily flights from the New Zealand cities of Auckland (AKL) and Christchurch (CHC) via Air New Zealand. Air Tahiti Nui services Rarotonga with twice-weekly flights from Papeete (PPT), and Air New Zealand offers non-stop flights from both Sydney (SYD) and Los Angeles (LAX). Once you arrive in Rarotonga, it is easy to visit the nation's other islands, such as Aitutaki, via Air Rarotonga, the official airline of the Cook Islands. Easily get around on the islands by car, bicycle or scooter rental. Public buses run regular routes around the island of Rarotonga, which can be circuited in just a few hours.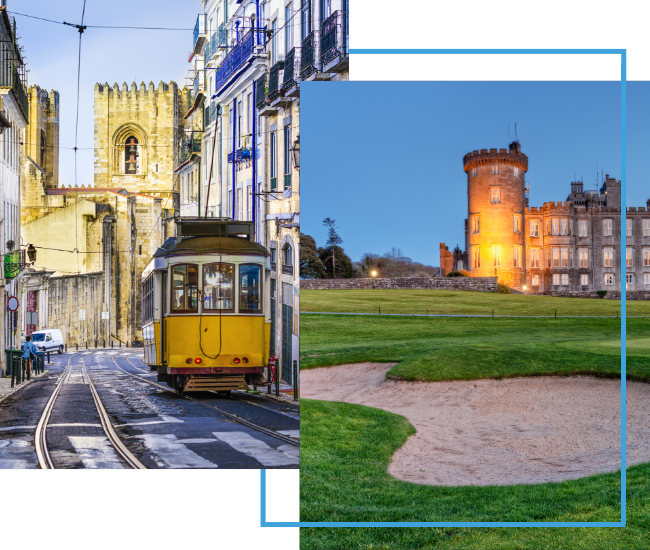 FX Excursions
FX Excursions offers the chance for once-in-a-lifetime experiences in destinations around the world.
Explore Excursions
Norway, a haven for visionary artists, architects and designers, showcases an exceptionally diverse array of cultural attractions. This year, the country commemorates exciting milestones and unveilings captivating enthusiasts of the arts, from iconic scenic routes to new museums to gallery openings. Up Norway features these new offerings in personalized itineraries catered to aesthetes.
Sponsored Content
Exclusive Sailing with Global Traveler
As a peripatetic traveler, I am always trying to balance the pleasures of dining well with a life-long challenge to control my weight. It's not always easy, because I consider tasting typical, authentic regional dishes among the highlights of most journeys, and those foods are rarely known for "healthful" rankings! So, I started staying at spas way back in the 1980s — before they were ubiquitous — because meals were assured to be pure, clean and wholesome.