THERE IS NEVER A MOMENT on Rapa Nui, or Easter Island, as it's commonly called, when you aren't intensely aware of exactly where you are. The tiny island in the middle of the ocean is so far removed from the mainland — about 2,200 miles from Chile — it is one of the most remote places on the planet. Its mysterious moai, the giant heads that graced countless magazine covers and intrigued explorers for centuries, fascinated me for as long as I can remember. I was young the first time I learned about them, and they seemed one of the most exotic things in the world. I vowed to see them in person one day.
When I finally got the chance to visit, I was thrilled. Nothing you see in books, magazines or films can do them justice. The carved stone blocks average 13 feet in height and weigh about 14 tons. No media can convey the intense feelings the moai spark as you stand underneath them in person, gazing up in wonder. It's humbling and puzzling to think of the effort it took to carve and erect these giant figures, for purposes which we may never understand.
Rapa Nui has approximately 900 moai you can visit. Since the island measures roughly 64 square miles, you can easily take in all the sites in a few days. Considering there are only three roads, getting lost is pretty much impossible, but book an island tour through your hotel or a tour operator (which I did) for the best way to get around. It eliminates the need for a car and provides the ideal opportunity to have a local on hand to talk about the history of the island, the moai and the culture.
The Museo Antropológico Padre Sebastián Englert offers another intriguing introduction to the island, with a comprehensive look at the island's history, or what is known of it, and some of the challenges it faces, from overtourism to climate change. It also boasts one of the few female moai on the island.
The prevailing theory of the island's history at this time, garnered from oral tales and outsiders' observations, is that King Hotu Matu'a and his family sailed here sometime in the 10th century, most likely from Polynesia, landed on the beach at the north shore and made the island their home. But no one really knows the exact timeline because there are no written records. Mystery also surrounds the reason the moai were built, with most scholars thinking they were meant to honor ancestors or chiefs. And, finally, no one knows exactly how the moai were constructed. Considering they were most likely carved and placed around the island between the 10th and 16th centuries, it must have proved a monumental task for such a small community with the tools they had at the time.
It's simply breathtaking to visit the Rano Raraku quarry, the source of most of the stone used in making the moai. You'll find about 400 moai in all stages of carving scattered around the quarry, looking as if a giant was interrupted in his workshop and just stepped away for a moment. I saw one moai prone and still connected to the stone wall, as well as the only statue in a kneeling position among the hundreds of figures.
Seven restored moai called Ahu Nau Nau stand at Anakena Beach in Rapa Nui National Park, the beach where King Hotu Matu'a is said to have landed. Other sites across the island include Ahu Tongariki, where 15 moai stand in a line on a 200-foot ahu (platform). They face a large ceremonial area where you can see petroglyphs of turtles and fish.
Rano Kau, a huge volcano on the southern tip of the island, boasts a crater measuring a mile across and a lake nearly covered over by reeds. The opposite side of the crater crumbled a bit, revealing a crescent of the deep blue ocean beyond. Nearby lies the ceremonial village of Orongo, thought to have been built in the late 1600s and used by locals until 1866. The Rapa Nui people occupied the village only during the ceremony honoring the god Make-Make and was the base of operations for the birdman competition. You can visit several other sites, as the national park encompasses about 40 percent of the island, but no matter where you go, you will encounter more moai.
Easter Island is hands down one of the most special places I have ever been. As a writer, it's my job to convey a sense of a destination, but as with other utterly unique spots in the world such as the Grand Canyon, the Galápagos Islands and the Taj Mahal, sometimes words alone don't do a place justice. If you can, you have to see it for yourself to appreciate the magic.
INFO TO GO
LATAM Airlines is the only airline serving Mataveri International Airport (IPC), also known as Isla de Pascua Airport, on Easter Island. Direct flights arrive a few times a week from Santiago, Chile (SCL), and once a week from Papeete, Tahiti (PPT); either route takes less than six hours. Most hotels offer complimentary round-trip shuttle service to and from the airport, complete with a lei upon landing.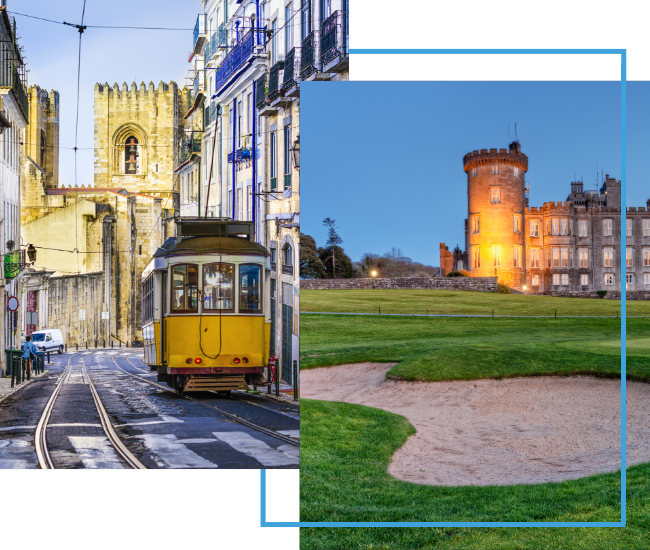 FX Excursions
FX Excursions offers the chance for once-in-a-lifetime experiences in destinations around the world.
Explore Excursions
If fabulous food and beverages are a must-have for any weekend getaway, then look no further than the City of Brotherly Love. Whether your palate has a penchant for vibrant Latin American fare or cozy French cuisine, whether you're an oenophile looking to swirl, sniff and sip your way around the globe or you'd rather sample farm-to-glass cocktails, Philly's got it all this fall. (With the exception of Bolo, which is a short taxi or Uber ride away and definitely worth the trip, the rest of these spots are all within walking distance of each other.)
Sponsored Content
Many small- and medium-sized businesses face time and budget constraints when organizing corporate hotel travel for employees. To address this problem, IHG® Business Edge emerged as a cost-free business travel solution for small- to medium-sized enterprises, offering travel managers exclusive access to enticing perks, handpicked educational resources and comprehensive company travel metrics. IHG Business Edge connects our loyal customers to our portfolio of 5,800 hotels and resorts across 18 brands in more than 100 countries.
From Santoríni to Dubai to New York, some hotels just have that "it" factor that draws visitors far and wide. For some hotels it's their proximity to popular landmarks and attractions, for others it's their amenities. But these hotels have something few can claim: a true room with a view.