THE BASICS
Name: Duncan Bureau
Title: Senior vice president, Sales and Distribution
Company, city: Etihad Airways; Abu Dhabi, U.A.E.
First job: Delivering papers on my bike
A LITTLE BIT MORE
What actor or actress would play you in a movie of your life?
Mike Meyers. He is a great Canadian actor with an amazing sense of humor who has a Scottish background, as I do with my mum and dad.
What would you be doing professionally if you weren't in your current industry?
I would be in either the watch or car industry; I have a passion for both. I love the workmanship involved in beautiful timepieces and cars.
What is your favorite book, movie or television show?
Nuts! by Herb Kelleher, about Southwest Airlines
What historical figure, dead or alive, would you love to have dinner with?
Winston Churchill
THE BUSINESS
What is your favorite aspect of the job?
People, by far. I love the people in this industry; and the great thing is no matter where in the world I am, this industry is over-indexed with amazing, smart, passionate people.
What's the biggest business risk you've ever taken?
I was part of a team that launched flights into Palm Springs from Calgary. I remember clearly that all the data and math told us not to do it, but we did it anyway, and it became an amazing success.
Who is someone you admire professionally in the travel industry?
There truly are so many great people in this industry. One of the most amazing leaders I had the privilege to work with is Calin Rovinescu, CEO, Air Canada. He is an incredibly smart guy who understands this business and the impact companies have on the communities they serve. I will always be grateful for the opportunity I had to work with him; I learned a lot about business and life.
AS A TRAVELER
Tell us about a travel nightmare: There is no lack of stories related to travel nightmares. That said, I love this industry and exploring the world. Whether or not I got an aisle seat or the muffin I was served was not big enough, the reality is I love to see what this world has to offer. I sometimes listen to people as they travel and think not that long ago the only way across North America was by horse and buggy and/or walking. Today we can travel from remote villages to the world's largest cities on the other side of the globe within 24 hours. I have a hard time complaining about my ability to explore this world. So there are few travel challenges I have ever encountered that would stop me from getting on a plane and exploring Mother Earth.
What is your preferred method of travel — planes, trains, automobiles, cruise ships — and why? I am and will always be a massive fan of air travel. I love the idea of going on a plane and still get excited every time — even though I have flown thousands of times.
What has been the best example of customer service you've experienced during your travels? This is easy: a guy named Cedric Wester, a utility porter at the Wynn Las Vegas. I was staying at the Wynn and walking with a colleague when I literally ran into Cedric. He was busy driving a floor cleaning machine, and we were lost. We were in his way as we were standing in the middle of the hallway. I realized he was behind us, waiting patiently. I apologized, and he turned off his machine and came down to ask how he could help. He then gave us directions to where we were going. I apologized for being in his way, and he said, "Sir, if you were not in this hotel, we would not have jobs at this amazing hotel with the opportunity to meet amazing people from all over the world." This interaction resonated with me, and I refer to it often. I was so impressed by this guy, I sent a note to the CEO of Wynn to explain just how amazing a brand ambassador Cedric is and how proud he is of his job and his hotel.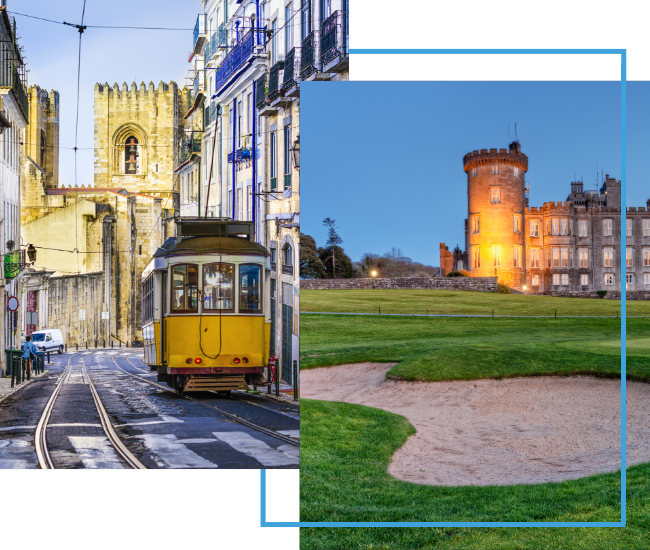 FX Excursions
FX Excursions offers the chance for once-in-a-lifetime experiences in destinations around the world.
Explore Excursions
Less than five years ago the world's first hybrid cruise ship, Hurtigruten Expeditions' MS Roald Amundsen, set sail for Antarctica in November 2019 with 450 passengers. The battery-hybrid-powered ship, named for the first man to cross the continent and reach the South Pole, was built specifically for voyages in polar waters. Its battery-hybrid power reduces the ship's consumption and CO2 emissions by 20 percent compared to equally sized ships.
Sponsored Content
Learning more about our readers' travel habits and preferences ensures Global Traveler delivers the content you desire. As the travel industry has adapted and changed over the last few years, it's more important than ever to connect. To best meet your short- and long-term travel content needs, please help us!
A few months ago, I flew Polaris business class on a United flight from Dulles (IAD) to Paris (CDG). It was only when I got to my hotel in Paris I realized that I didn't have my iPad or its bag or accessories. Since I had been working on it in the restaurant in the Polaris lounge and then went directly to the gate, I knew I either left it propped up on my table when I packed up or in my business-class seat. But what was the best method to alert the airline about my careless mishap and (hopefully) retrieve it? With spotty data and WiFi, searching for information on my phone was frustrating and slow. Here's what I learned from the anxiety-inducing experience (and unexpected ending) about what to do if you leave something behind on your flight: