The colossal skyscrapers are a reminder of the immense wealth of cosmopolitan Dubai, a desert city in the United Arab Emirates, which remains unparalleled as the world's most affluent tourist destination. Helicopter shuttle services, luxurious 7-star hotels and Rolls-Royce limousines attest to what society's elite have come to expect when visiting the modern-day utopia — and exactly what a romantic break demands.
If the guaranteed sunshine and some of the world's most spectacular, brilliantly white beaches lull you into thinking that all there is to do is languish in love near a beach bar, you're dead wrong. You're in Dubai, and you're in for the time of your life!
A short drive from the innovative skyscrapers and sophisticated couture boutiques of downtown Dubai is another world, one of sweltering desert, immense sand dunes and immeasurable emptiness, inhabited only by camels — and insane dune bashers. Dune bashing is to Dubai what surfing is to Hawaii — only a lot more fun. To the compelling soundtrack of Arabian music, your thrilling 4×4 dune roller-coaster ride begins when your driver deflates the tires a little and orders you to tie yourself down, then motors up a towering sand dune at break-neck speed and zooms over the edge. For a few swollen moments, you and your vehicle feel paused in mid-air, then a spine-splitting drop on the other side tells you otherwise. Moments later, wheels spinning and sand spraying around you, you're careering downhill, fast. Then you do it all over again. You'll come to a knee-shaking stop at a Bedouin desert camp for a magical evening barbecue under the stars where camel rides, henna painting and gyrating belly dancers abound. In all, an unforgettable couples' experience. You can book your dune outing through Arabian Adventures (tel 971 4 343 9966, http://arabian-adventures.com).
Seeing Dubai at street level is impressive. Seeing the cityscape smudged into the surrounding desert is a totally different perspective — one you can obtain from 200 feet above ground in a hot air balloon arranged through Balloon Adventures Dubai (tel 971 4 285 4949, http://ballooning.ae). Rising slowly into the immense blue sky, skimming over giant paprika-colored dunes toward the moon-like landscape of the Hajj Mountains in the east is a dreamlike and utterly romantic experience, especially when gazing to the futuristic skyline of Dubai in the west.
Adrenaline in smaller doses can be found at Ski Dubai (tel 971 4 409 4000, http://www.skidxb.com) — the world's third-largest indoor ski slope, with its longest run measuring 1,200 feet and using 6,000 tons of snow. Another indoor ski facility, Dubai Sunny Mountain Ski Dome, is scheduled to open in 2009. It promises a revolving ski slope, an artificial mountain range, an ice bridge, a cable lift, a snow maze, an ice slide, polar bears, a cold water aquarium and special sound and light effects.
Tourists the world over are discovering the appeal of the United Arab Emirates and its reputation for overthe- top luxury including designer shopping, but it's in the souks where daily life plays out as it has for centuries. Charming and irresistible vendors ply their trade in spider webs of alleyways that pulse with activity. Excited chatter and haunting Eastern music float through the air, craftsmen hammer out their designs on brass and veiled women haggle at the stalls. If you feign disinterest, you stand to pick up a bargain, particularly in the glittering alleyways of specialist markets like the gold and perfume souks (for her) and the electronic souks (for him).
Your last night in Dubai should be a romantic one, so be sure to seek guidance from your hotel to plan an evening that will be long cherished. You can boo k a dreamy dinner cruise on a traditionally decorated dhow with Dhow Cruise Dubai (http://www.dhowcruisedubai.com) and spend the evening quietly gliding by some of Dubai's major landmarks as soft traditional music and the aroma of warm spices waft through open windows across the waters. A moonlight cruise brings the romance of the city — and your partner — that much closer.
---
LODGING
BURJ AL ARAB HOTEL
Designed to resemble a billowing sail — and taller than the Eiffel Tower — the Burj Al Arab is possibly the world's most luxurious hotel. All accommodations are suites with floor-to-ceiling windows offering unobstructed Gulf views. Each suite has its own business center, living room, wrap-around plasma screens, immense sleeping quarters, bathrooms filled with full-sized his and hers Hermes products and varying menus to select your preference of newspaper and pillow. Cocktails in the Skybar are pricey — a single glass of Champagne costs $35 — but a stay at the Burj Al Arab is a memorable experience dripping with unrivaled luxury.$$$$
BURJ AL ARAB HOTEL
Jumeirah Beach
tel 971 4 301 7777
http://www.burj-al-arab.com
FOUR POINTS BY SHERATON SHEIK ZAYAD ROAD, DUBAI
Here's the perfect place to combine business and pleasure. Located in the heart of the Central Business District, the hotel offers 385 spacious guestrooms and suites with floor-to-ceiling windows, Four Points Four Comfort Beds, minibars, LCD TVs, high-speed Internet and electronic safes. Executive suites with separate kitchens and laundry facilities are available for extended stays. Take care of business in one of five high-tech meeting rooms, then head to a private sauna or massage room or to the rooftop pool and bar for panoramic views of Dubai. The hotel's three "at home" restaurants serve traditional Moroccan and Mediterranean dishes.$$$$
FOUR POINTS BY SHERATON SHEIK ZAYAD ROAD, DUBAI
Sheikh Zayed Road
tel 971 4 323 0333
http://www.starwoodhotels.com
JUMEIRAH BAB AL SHAMS DESERT RESORT & SPA
For a tranquil and hugely romantic desert experience, seek out the unsung wonders of the Bab Al Shams, just 45 minutes from Dubai. This elegant desert resort themed as a traditional Arabian village offers an open-air Arabian desert restaurant, falconry, camel rides and narrow alleyways bringing you to a splendid courtyard containing small water features. Accommodations are superb — most guestrooms have sunken baths; all are traditionally themed and spacious.$$$$
JUMEIRAH BAB AL SHAMS DESERT RESORT & SPA
P.O. Box 8168
tel 971 4 809 6100
http://www.jumeirahbabalshams.com
---
DINING
AL DAWAAR
The chic Al Dawaar at the Hyatt Regency Dubai oozes romance. It's Dubai's only revolving restaurant, which spins at a rate of one complete turn every two hours — just enough time to see it all during a unique candlelit dinner. You need to be aware, though, that only the restaurant's floor revolves while everything else stays still — so don't leave your keys and purse on the window ledge! It's a definite thumbs-up for delicious, wide-ranging food.$$$$
AL DAWAAR
Al Khaleej
tel 971 4 317 2222
AL MAHARA
There can't be many restaurants in the world where you hop in a submarine to get to your dining table, but then Al Mahara isn't your standard eatery. It's the award-laden signature restaurant at the Burj Al Arab Hotel, with an underwater theme requiring a ride in a simulated submarine to its entrance. Wrap-around sealife tanks give you a sense of truly being underwater, and the seafood, quite simply, is exquisite — the best you'll ever eat.$$$$
AL MAHARA
Burj Al Arab Hotel, Jumeirah Beach
tel 971 4 301 7600
http://www.burj-al-arab.com/dining/al_mahara
SHABESTAN
This spacious, sophisticated and awardwinning Persian eatery is out in the middle of nowhere, so be sure to book a cab in advance. The ambience is upscale and peaceful with low lighting and a tasteful décor. The views are sensational, so be sure to get a window seat. Live entertainment sometimes arrives without warning. The food is tasty and delightful: Try the slow-cooked lamb and rice and the chello kebab. $$$$
SHABESTAN
Radisson SAS Hotel Dubai Deira Creek, Bani Yas Road
tel 971 4 222 7171
---
INFO TO GO
At Dubai International Airport (DXB), the Sheikh Rashid Terminal (T2) houses the 24-hour Dubai Duty Free shopping complex with 58,000 square feet of retail space. The airport's new Terminal 3, designed to accommodate the A380 with 24 gates dedicated to the super jumbo jet, will be made fully operational in phases, beginning this fall. Dubai's extensive taxi system, the Dubai Transport Corporation, is the most frequently used form of public transportation. The cream-colored taxis have well-trained and courteous drivers. Dubai Transport taxis also operate a service from the airport, though most hotels offer transport for their guests. Rental cars are also available. Both the metro and tram systems are under construction; the metro will be partially completed by 2009, fully by 2012, and the tram will be finished in 2010. For more information, visit http://www.dubaitourism.ae .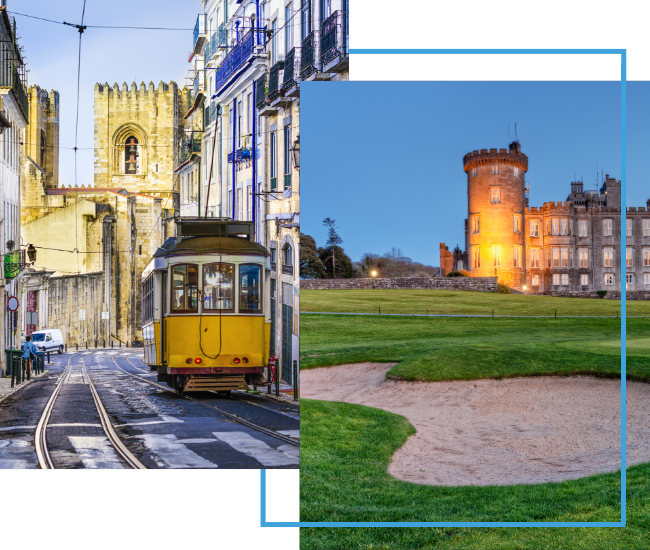 FX Excursions
FX Excursions offers the chance for once-in-a-lifetime experiences in destinations around the world.
Explore Excursions
If fabulous food and beverages are a must-have for any weekend getaway, then look no further than the City of Brotherly Love. Whether your palate has a penchant for vibrant Latin American fare or cozy French cuisine, whether you're an oenophile looking to swirl, sniff and sip your way around the globe or you'd rather sample farm-to-glass cocktails, Philly's got it all this fall. (With the exception of Bolo, which is a short taxi or Uber ride away and definitely worth the trip, the rest of these spots are all within walking distance of each other.)
Sponsored Content
The Islands of Tahiti are among the most beautiful and sought-after vacation destinations in the world. The endless images of overwater bungalows with Bora Bora's majestic peak towering over waters of every shade of blue have an intrinsic pull. But with 118 islands and atolls to explore, there is so much more to this spectacular region of the Pacific.
From Santoríni to Dubai to New York, some hotels just have that "it" factor that draws visitors far and wide. For some hotels it's their proximity to popular landmarks and attractions, for others it's their amenities. But these hotels have something few can claim: a true room with a view.