Crystal Bridges Museum of American Art, located in Bentonville, Arkansas, presents Diego Rivera's America, the first major exhibition focused solely on the Mexican artist in more than 20 years, on view until July 31. Crystal Bridges is the second and final stop for the exhibition, the only remaining opportunity for visitors to experience Rivera's expansive vision of America.
Diego Rivera (1886–1957), one of the most significant artists of the 20th century, told the story of everyday experience in epic murals and individual paintings. The exhibition provides a critical and contemporary interpretation of Diego Rivera's work, whether done on the wall or the easel.
Diego Rivera's America examines the artist's production through more than 130 works, including his drawings, easel paintings, frescoes and more. The rare presentation reveals the broad range of Rivera's creativity through a series of thematic sections bringing together more works from this period than have been seen together since the artist's lifetime.
"In the exhibition, scenes of everyday life and labor Rivera created in his home country reveal his commitment to reflecting and shaping Mexican national identity," said Jen Padgett, acting Windgate curator of craft, Crystal Bridges Museum of American Art. "Rivera also had an international presence and audience, along with an especially deep interest in the ties between Mexico and the United States. He was an extraordinary visual storyteller, and his pictures have captivated global audiences for decades."
In his public murals and paintings, Rivera painted human experience — families and workers, struggles and celebrations, histories and imagined futures. Between the early 1920s and early 1940s, he worked in both Mexico and the United States and found inspiration in the social and cultural life of the two countries. He imagined an America sharing an Indigenous past and an industrial future, where cooperation, rather than divisions, were paramount.
The 25-year timeframe covered by the exhibition coincides with a fraught historical period — the search for stability and unity in the wake of the Mexican Revolution (1910–1920), the economic collapse of the Great Depression, the international rise of fascism and the Second World War. In the context of these global events, Rivera forged a 20th-century vision of both Mexico and the United States, informed by his travels back and forth across the border.
"Rivera believed in the power of art to change the world, a sentiment that is more relevant today than ever," said James Oles, exhibition curator.
The exhibition features iconic works such as Dance in Tehuantepec (1928), The Flowered Canoe (1931), Nude with Calla Lilies (1944) and other depictions of flower carriers and vendors. Three major paintings by Frida Kahlo created in San Francisco, including a self-portrait of her standing next to Rivera, are also included.
Rivera's America includes rarely seen works from private collections and major paintings on loan from museums in both the United States and Mexico. In addition, studies for pivotal mural projects in Mexico City, San Francisco and New York, as well as large-scale digital projections, convey the immersive quality of his epic murals.
Immersive programming is planned throughout the course of the exhibition, celebrating artist practices and the traditions of Mexico through artmaking, storytelling and more. The museum offers activities for guests of all ages, and programs integrate local artists and Latinx partner organizations, along with guided tours and a variety of speakers.
Upcoming programs include Cocktail Tours: Diego Rivera's America, June 22, 6–7:30 p.m. Meet in Garrison Lobby and learn how to make handcrafted cocktails from master mixologists, then head to the galleries for a unique look at how Rivera's work captured his vision of America. Tickets can be purchased on Crystal Bridges website ($15 members, $20 non-members).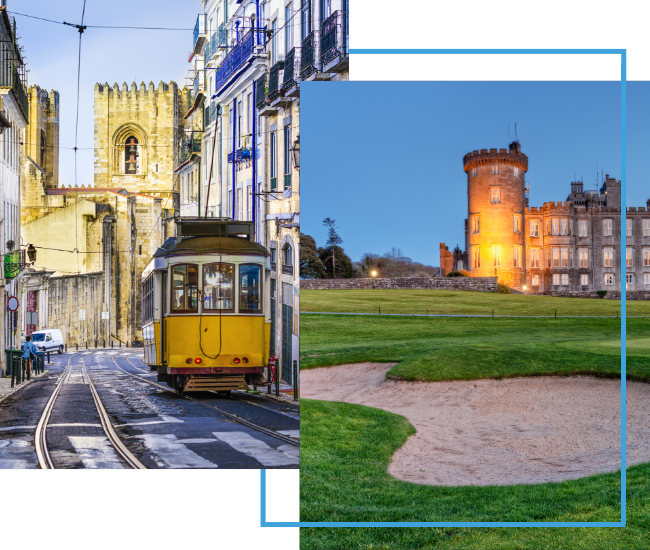 FX Excursions
FX Excursions offers the chance for once-in-a-lifetime experiences in destinations around the world.
Explore Excursions
There is something magical about sipping a glass of local wine while watching the sun slip into the Aegean Sea as the afterglow tinges traditional, white-washed Cycladic houses with glorious shades of rose, purple and gold. Ancient Greeks believed Helios, the Sun God, caused sunsets by driving his fiery chariot into the sea. Standing at water's edge in Mykonos, watching the sky slowly turn from purple to inky black, you almost believe it.
Sponsored Content
From the moment you step onboard Air Tahiti Nui's Tahitian Dreamliner, you will be transported to The Islands of Tahiti. The French Polynesian carrier considered every detail to awaken its passengers' senses, creating the feeling you are already on the Islands while 30,000 feet in the air.
I hadn't even made it to my first cup of coffee when I got an early phone call from my sister, who lives two time zones away. "OMG, Kristy, Patsy Cline came on twice while I was driving the kids to school today," she laughed. "You know what that means, right?" We both gasped and then instantly began singing the lyrics to "La Bamba," an inside joke we'd shared since our family's Alaskan cruise decades ago when we, unintentionally, won the ship's karaoke contest among a sea of Patsy Cline tributes.