Name: Diego Garcia
Title: Commercial director
Company, city: Aerolineas Argentinas; Buenos Aires, Argentina
Number of employees: 12,300
Recent project: Launching our third gateway in Argentina: Córdoba
First job: I was a travel agent; I've been in this industry for 28 years in a variety of different capacities.
Little-known fact about you: I was a professional soccer player when I was young; I played fullback.
Your Business
What innovations/initiatives do you foresee in the industry over the next years? Since the quantity of passengers in Argentina is less than in other places, we have a huge opportunity to double the market and grow with it. We want to invest in Argentina, invest in the airport, bring a domestic focus and increase by 1 million passengers by 2020.
Best career advice you've received: I followed the example set by my father; we were lower middle class and my father worked two jobs to ensure the education of his four sons. He taught us to be hardworking, honest and intelligent.
What advice would you give someone starting out in the field? Every time you travel, talk to the person next to you. You never know when a business opportunity will come up.
Diego Garcia as a Traveler
Favorite travel memory or story: When I was 12 years old, I took my first flight. It was a school trip to Patagonia.
One travel tip you cannot live without: I like to eat, so I recommend downloading the OpenTable app. You can spend time looking for good restaurants and earn rewards.
Best advice for business travelers: Use your free time to enjoy the city you are visiting on your business trip.
About Aerolineas Argentinas
What can premium travelers expect from an Aerolineas Argentinas flight?
We live up to a high expectation to deliver an authentic Argentine experience and bring the culture, service and cuisine of the country on board. You can start to know about the country the minute you step onto our aircraft.
Aerolineas Argentinas recently reported its third-best month in its history. Tell our readers about what they can look forward to from the airline in 2018.
In the last 20 months we launched 31 new routes. We offer four corridors of flights: North, South, Atlantic and the Petroleum corridor. We want to consolidate the routes and grow our domestic traffic. For U.S. travelers, we maintain 14 flights from Miami (MIA) and New York (JFK) to Buenos Aires (EZE). Our codeshare with Delta Air Lines ensures our continued visibility throughout the country.
What are your personal recommendations for travelers to Argentina?
Argentina is more than just Buenos Aires; plan to spend at least two to three weeks exploring the country. To the north, Iguazú Falls; to the south, more than 300 glaciers; there's fly-fishing in Patagonia and seven ski resorts. Everywhere you go in Argentina, it's different. Enjoy the great food and vinotourism. Give yourself the time to visit.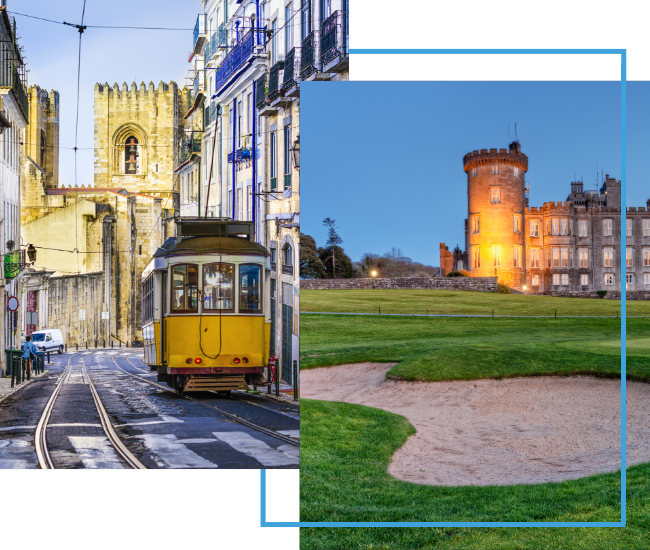 FX Excursions
FX Excursions offers the chance for once-in-a-lifetime experiences in destinations around the world.
Explore Excursions
Less than five years ago the world's first hybrid cruise ship, Hurtigruten Expeditions' MS Roald Amundsen, set sail for Antarctica in November 2019 with 450 passengers. The battery-hybrid-powered ship, named for the first man to cross the continent and reach the South Pole, was built specifically for voyages in polar waters. Its battery-hybrid power reduces the ship's consumption and CO2 emissions by 20 percent compared to equally sized ships.
Sponsored Content
Learning more about our readers' travel habits and preferences ensures Global Traveler delivers the content you desire. As the travel industry has adapted and changed over the last few years, it's more important than ever to connect. To best meet your short- and long-term travel content needs, please help us!
A few months ago, I flew Polaris business class on a United flight from Dulles (IAD) to Paris (CDG). It was only when I got to my hotel in Paris I realized that I didn't have my iPad or its bag or accessories. Since I had been working on it in the restaurant in the Polaris lounge and then went directly to the gate, I knew I either left it propped up on my table when I packed up or in my business-class seat. But what was the best method to alert the airline about my careless mishap and (hopefully) retrieve it? With spotty data and WiFi, searching for information on my phone was frustrating and slow. Here's what I learned from the anxiety-inducing experience (and unexpected ending) about what to do if you leave something behind on your flight: