Luxury getaways are all about relaxing, embarking on one-of-a-kind experiences and spending time with loved ones. Inspired by the golden hour, defined by the glow from the rising and setting sun, four luxury properties around the United States released unique experiences for travelers.
Dawn & Dusk Wildlife Safaris, Golden Hour at Hotel Terra Jackson Hole and Teton Mountain Lodge & Spa
Breathtaking nature, awe-inspiring wildlife and bucket list-worthy summer experiences in Jackson Hole offer mountains of activities and adventures. For an unforgettable experience, guests of Hotel Terra Jackson Hole and Teton Mountain Lodge & Spa enjoy an exclusive opportunity to discover the wild things of Wyoming during a curated Dawn & Dusk Wildlife Safari. Join an experienced naturalist on a unique half-day sunrise or sunset safari, where guests explore scenic locations while observing wildlife in their natural habitat. In addition to spotting wildlife, the guide shares stories behind each species and records all wildlife sightings as part of an ongoing "citizen science" project that contributes to the understanding of the wildlife.
Oceanfront Golden Hour at Pelican Grand Beach Resort
Pelican Grand Beach Resort offers stunning views of the Atlantic Coast and unique experiences for guests. The seaside resort's famed verandah is lined with white rocking chairs, enhancing its Old Florida grandeur and perfectly positioned to watch a golden sunrise. Take part in the Golden Sunrise on The Verandah, a shared experience for two, featuring a chilled bottle of Champagne Nicolas Feuillatte and a delicious display of tropical nectars and garnishes. In the morning, enjoy a breakfast board featuring freshly baked pastries and tropical fruits along with a flight of mimosas.
Old Town, Golden Hour at Marquesa Hotel
Guests at Marquesa Hotel can enjoy alfresco dining on the wooden porch and reflect on simpler times in the golden hues of a warm sunset. Relive these moments day after day while sipping on refreshing cocktails and eating delicious fare. From 6:30 p.m. to sunset, spend time on the sun-splashed veranda of Café Marquesa, the hotel's signature restaurant, in celebration of the golden hour.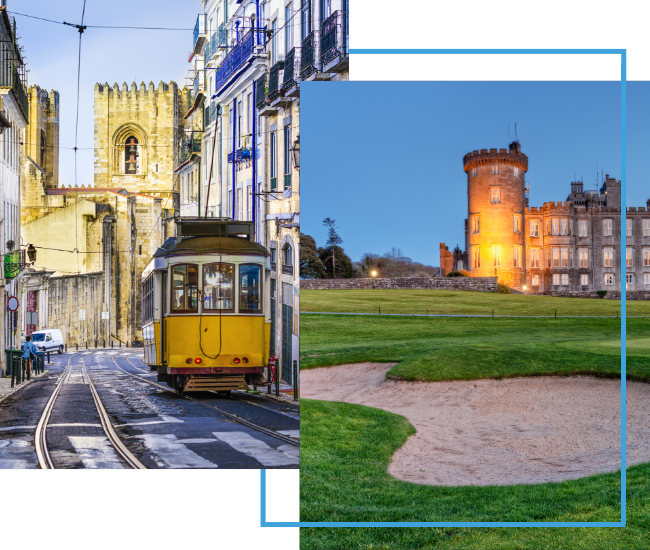 FX Excursions
FX Excursions offers the chance for once-in-a-lifetime experiences in destinations around the world.
Explore Excursions
While the 372-passenger Viking Polaris expedition ship, launched in September 2022, falls midway in size between Viking Cruises' intimate river cruise ships and large-scale ocean ships, it is operated with the same attention to detail and personalized service.
Sponsored Content
United Airlines is in the midst of a major initiative to modernize its fleet over the next several years. After first announcing the plan in 2021, planes fitted with United's signature interior are finally beginning to appear across the airline's narrowbody fleet of Boeing and Airbus planes. United flyers are sure to notice these enhancements from the moment they step on board: Each new or updated plane sports remodeled seats, seatback entertainment screens for everyone, Bluetooth connectivity and more, all adding up to a better experience on every journey.