Name: David Sarafinas
Title: Managing Director
Company, city: HX Global; Boston, Mass.
Number of employees: 350
Recent project: Medical staffing for large media/entertainment company during FIFA World Cup in Brazil
First job: U.S. Navy
Little-known fact about you: I am an avid gardener and consider it therapy in order to reduce stress.
Your Business
Essential business philosophy: HX Global does not have a one-glove-fits-all mentality and strives to over-deliver. As long as we keep delivering and developing our service levels, we continue to win new business and set the benchmark for service standards and industry best practices.
Best way to keep a competitive edge: Invest heavily in the quality of staff and working environment. Our reputation as one of the best companies to work for allows us to recruit the very best candidates, who stay long term and provide the highest levels of experience and commitment.
Yardstick of success: We consider ourselves successful if a client never needs to call us for an evacuation. Our role is to educate, empower and inform international assignees, business travelers and management teams before employees embark on their journeys in order to mitigate medical and security risks. Although we have the capabilities to react to any emergency, our ultimate goal is to eliminate medical and security crises by providing cogent destination-specific content, advice and strategies.
David Sarafinas as a Traveler
What is the most important item you take when traveling? My Travel Oracle mobile app, a lifeline to our Global Command Center for routine and emergency support
How do you spend your time on board? I catch up on international trends I don't have time for during a busy work week.
What is your favorite restaurant in the world? Mafolie Restaurant in Charlotte Amalie, St. Thomas. My wife and I have been going there since our honeymoon more than 35 years ago.
What is your favorite destination in the world? Frenchman's Reef/Cove, St. Thomas. Living in New England, I am guaranteed warm weather in the middle of winter.
About HX Global
What key services does HX Global provide business travelers?
HX Global assists travelers every step of their journey, from before they depart to after they return. We provide medical and security assistance, repatriations and pandemic planning services and go beyond traditional travel services with education and apps. Our e-learning course educates travelers on safety and health concerns while abroad. Our Travel Oracle portal and app provide assistance on the go.
How does HX Global differ from other travel protection services?
We have the capabilities, resources and bandwidth to work with large corporations, governments, educational institutions, NGOs and other groups. We deal with sophisticated organizations with complex duty-of-care requirements, working with their existing insurance providers or introducing them to providers that cover the financial risk of medical, security and natural disaster evacuations. We believe it takes medical professionals to provide the best travel and medical services. Two doctors founded HX Global more than 20 years ago, and their medical ethos still guides the professional management team. Nurses staff our 24/7 call centers, and each company has its own direct line. Our customer retention is high because our seamless and customized service addresses each company's individual needs. No issue is too small or too big; from a stomachache to an air evacuation, our staff takes care of every traveler need.
Tell our readers about Travel Oracle.
Travel Oracle is a business traveler's lifeline. Our desktop portal provides the best up-to-date information and alerts about users' destinations, offering in-depth country guides as well as tips and training on staying safe overseas. Travel Oracle's smartphone app sends real-time alerts about developing situations. With our Mayday function, users send their GPS location, audio and visual recordings to their emergency contact instantly. Travel Oracle also stores digital images of important documents, country profiles, medical history, allergies and medication lists.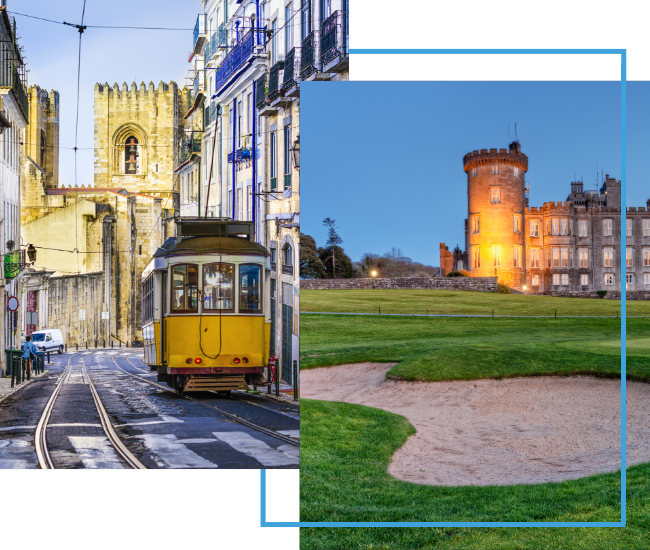 FX Excursions
FX Excursions offers the chance for once-in-a-lifetime experiences in destinations around the world.
Explore Excursions
There is something magical about sipping a glass of local wine while watching the sun slip into the Aegean Sea as the afterglow tinges traditional, white-washed Cycladic houses with glorious shades of rose, purple and gold. Ancient Greeks believed Helios, the Sun God, caused sunsets by driving his fiery chariot into the sea. Standing at water's edge in Mykonos, watching the sky slowly turn from purple to inky black, you almost believe it.
Sponsored Content
Nashville's once-modest skyline continues to evolve as its luxury market grows. Lavish hotel properties are added to the landscape while acclaimed chefs stake claim in the robust culinary scene and premier cultural offerings round out the city's repertoire.
The prospect of a post-visit treasure hunting session inside the shops of landmark museums such as the Louvre in Paris, the Uffizi Gallery in Florence and The British Museum in London can be irresistible. However, some of Europe's smaller and more unusual museums boast retail spaces with a surprising "wow" factor, often as well-curated as the galleries.