Bali, the Indonesian tropical paradise, has long been known as "The Isle of the Gods" — a fitting epithet, as the island is blessed with regal temples, majestic mountains and spectacular beaches. Dazzling scenery aside, one of the gods in question surely must be Varuni, the Hindu deity of wine and revelry. While Bali evokes yoga retreats, luxury spas and cozy beachside bungalows, the island is equally celebrated for pulsing clubs, glamorous beach parties and roaring nightlife.
Receiving untold thousands of tourists annually, Bali's Denpasar International Airport — the most advanced in Indonesia — receives direct flights from most major cities in Southeast Asia and Australia. At nearly 2,300 square miles, Bali is a large island, home to several sizeable towns, each boasting a distinct personality and after-hours diversions.
In Kuta, the closest town to Denpasar Airport, hard-hitting clubs keep the party rocking each night until sunrise … or even later. The crowd in Kuta tends to skew younger, mostly 20-somethings brimming with spring- break energy. For packed dance floors, strobe lights and seismic speakers, head to Sky Garden, a four-story super club. Sky Garden frequently attracts big-name international DJs, and each floor boasts a distinct aesthetic and sound. Paddy's Pub, another multistory nightclub, churns out house music and pours of Bintang beer until the wee hours. If you need a break from dancing, Paddy's has quieter sections for lounging with a hookah or beverage.
North of Kuta lies the gorgeous beach town of Seminyak, the Malibu of Bali. Seminyak has its share of thumping nightclubs, but the town is better known for glitzy beach parties. Seminyak attracts a more refined clientele than Kuta does, and prices are noticeably higher. Go to Potato Head Beach Club, a glittering beachside resort, to sip cocktails by the pool and rub shoulders with the rich, famous and beautiful. Entry into some pool parties requires a reservation and cover charge. After dark, La Favela, a famous Seminyak nightclub, keeps the dance floors hot and the libations flowing. The top floor of La Favela treats patrons to exquisite views of the ocean and island. Bali's LGBTQIA+ nightlife scene is small, with Seminyak its current center, but growing.
In the center of Bali, about an hour by car from the coast, discover Ubud, a mountain enclave renowned for yogis, Balinese theater and Hindu holy sites. While Ubud's ethos is more subdued, the town offers no shortage of evening fun. Laughing Buddha Bar, a popular haunt among travelers and locals alike, serves up live music, cold beer and delicious bites. Ubud proves a fantastic place to watch traditional Balinese dance, a venerated tradition with all the beauty and subtlety of French ballet. You can watch Balinese dance most nights at Uluwatu Theater, with tickets about $7 and performances lasting around an hour. Ubud boasts plenty of fabulous dining options, too. The chefs at Restaurant Locavore use traditional Balinese ingredients to craft Michelin-quality plates. Try the seven-course tasting menu for an unforgettable dinner.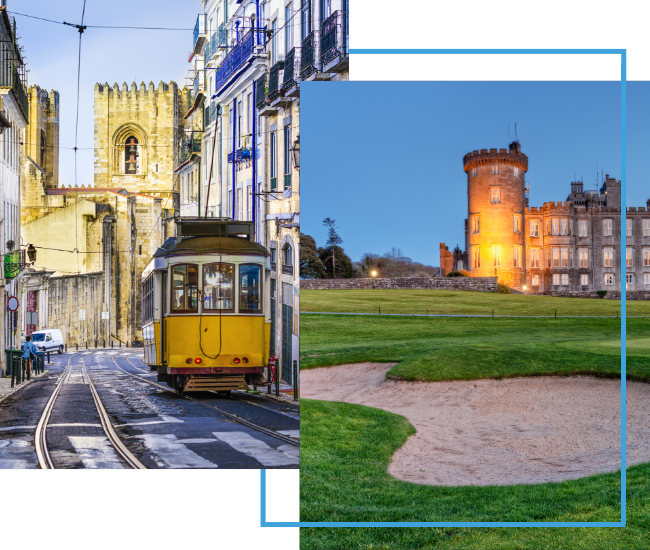 FX Excursions
FX Excursions offers the chance for once-in-a-lifetime experiences in destinations around the world.
Explore Excursions
The Perelman Performing Arts Center (PAC NYC), the cultural cornerstone and final public element of the World Trade Center site, opened this September.  The new performing arts center in Lower Manhattan provides a dynamic home for the arts, serving audiences and creators through flexible venues enabling the facility to embrace wide-ranging artistic programs.
Sponsored Content
Many small- and medium-sized businesses face time and budget constraints when organizing corporate hotel travel for employees. To address this problem, IHG® Business Edge emerged as a cost-free business travel solution for small- to medium-sized enterprises, offering travel managers exclusive access to enticing perks, handpicked educational resources and comprehensive company travel metrics. IHG Business Edge connects our loyal customers to our portfolio of 5,800 hotels and resorts across 18 brands in more than 100 countries.
Whether you call secondhand fashion treasure troves "thrift stores," "fripperies," "charity shops," "vintage boutiques" or something else, shifting the paradigm from "old clothes" to "new finds," you may find the best, most conversation-starting souvenirs inside these shops and neighborhoods located in the world's most fashionable cities and a few unexpected places.