Climb aboard Crystal Serenity and Crystal Symphony in 2025 with Crystal's newest lineup of 2025 itineraries. The cruise line unveiled new destinations and experiences for 2025, from a visit to Monaco timed to the Formula 1 Grand Prix to experiencing Norway's northern lights.
Approximately 144 new handpicked destinations join Crystal's preexisting selection of guest favorites. New destinations like The Faroe Islands, Haifa and Shanghai bring guests to new reaches.
Itinerary highlights for Crystal Symphony in 2025 include:
A Southeast Asian trip exploring remote destinations like Sihanoukville of Cambodia and Sabang and Pulau Weh Island of Indonesia
Timed with the Grand Prix, guests will visit Monaco and Villefranche-sur-Mer
Mediterranean highlights include Dubrovnik, Cyprus and Haifa, as well as Zakynthos, Corfu and Santoríni
Crystal Serenity 2025 itinerary highlights include:
A departure from Marseille and a journey through the Mediterranean and Baltic Seas, with stops in Málaga, Ronne and Riga
A rare chance to visit Longyearbyen of Svalbard, Norway to view the northern lights
Calls to the Faroe Islands and cities and towns across Iceland
A leaf-peeping holiday to North American ports of call like Gaspé, Newport, Québec City, Boston, Portland and New York City
A sun-filled getaway to the Caribbean and South America with destinations like Montego Bay, Aruba, Cayman Islands, Cartagena and the Panama Canal
2025 voyages will be available to book beginning Sept. 27.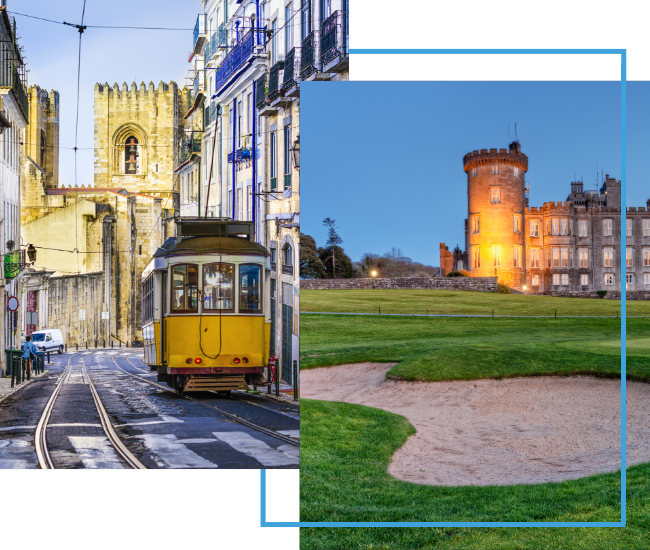 FX Excursions
FX Excursions offers the chance for once-in-a-lifetime experiences in destinations around the world.
Explore Excursions
More than 22 million visitors pour into Bangkok each year, adding to the roughly 11 million residents of the Thai capital famous for its bustling streets. Packed with food carts, markets and cultural spectacles, life in Bangkok is unusually defined by its vibrant street scene, both day and night. That means you don't necessarily need a solid plan when heading out on any given evening.
Sponsored Content
The Islands of Tahiti are among the most beautiful and sought-after vacation destinations in the world. The endless images of overwater bungalows with Bora Bora's majestic peak towering over waters of every shade of blue have an intrinsic pull. But with 118 islands and atolls to explore, there is so much more to this spectacular region of the Pacific.
As first-time restaurateurs, but with plenty of hospitality-related experience, Ria and Kevol (Kev) Graham were not entirely comfortable opening their first restaurant in the Brooklyn neighborhood of Williamsburg, where several upscale restaurants and 5-star hotel dining is just a block away. And to make matters worse, they opened in July 2020, when New York City was in the middle of the COVID-19 pandemic.