Let's face it. There's no shortage of high-end jewelry out there. High jewelry kingpins like Cartier, Bvlgari and Tiffany & Co. are just a few of the big names whose ample catalogs offer a near-endless supply. That said, they can't match the appeal of a piece of jewelry entirely designed with you in mind rather than an off-the-shelf item. If you have the right balance of budget and patience, commissioning a piece of custom jewelry provides one of the most rewarding shopping experiences you can have.
Atelier Reverso
On the off chance you've been bitten by the custom bug but watches are more your thing, Jaeger LeCoultre launched a near-perfect solution. Earlier this year the brand kicked off an all-new online "configurator" that allows buyers to customize a Reverso with alternate strap colors and bold secondary dial offerings using a range of materials including meteorite; mother-of-pearl; and bright, colorful enamels. If we are lucky, the days of handing off your prized watch to a jeweler to modify it after production may finally be over once and for all.
jaeger-lecoultre.com
Costen Catbalue
As an alternative to choosing a household name like Fabergé, a number of amazing custom jewelers out there are more than capable of bringing your vision to life. Vancouver-based Andrew Costen and Mary Ann Buis of Costen Catbalue are two of the industry's greats, both recognized by the American Gemstone Trade Association for their incredible custom work. They point out an important detail about the custom process: Because the retail marketing component is cut out of the equation, buying custom often works out to be more cost-effective than buying an equivalent stock item of high jewelry.
costencatbalue.com
Fabergé
Fabergé's jewelry atelier produced some absolutely jaw-dropping hardware over the years, and that depth and breadth of experience make the company's bespoke services second to none. Over the course of a series of consultations, one of its boutique specialists will walk you through the design and commissioning process to ensure you get that perfect, unique piece of Fabergé you've been itching to own. Depending on stone selection and how elaborate the design, the average Fabergé commission can take months from start to finish.
faberge.com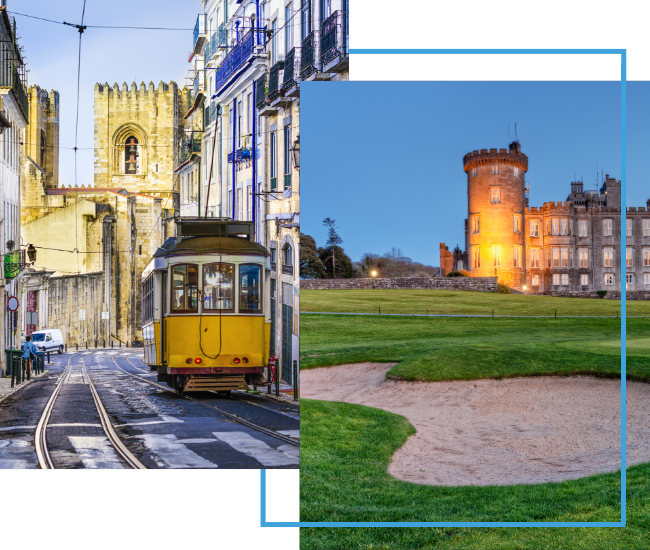 FX Excursions
FX Excursions offers the chance for once-in-a-lifetime experiences in destinations around the world.
Explore Excursions
One thing  surprising about the Prince Edward Island capital is its abundance of shops specializing in affordable, fashion-forward jewelry rendered in sterling silver, vermeil, 14K gold and semi-precious stones. Whether you prefer delicate pieces or bold wearable art, you can be assured the pieces for sale are inspired by the maritime island setting and, therefore, specific to the place where they are created. Here are a few shining, woman-owned examples:
Sponsored Content
Don't risk losing all the money you've spent if you must cancel your trip at the last minute. Allianz Travel Insurance can give you:
Norway, a haven for visionary artists, architects and designers, showcases an exceptionally diverse array of cultural attractions. This year, the country commemorates exciting milestones and unveilings captivating enthusiasts of the arts, from iconic scenic routes to new museums to gallery openings. Up Norway features these new offerings in personalized itineraries catered to aesthetes.