Philadelphia International Airport announced a new Chase Sapphire Lounge by The Club is coming to the airport. Created in collaboration with PHL, MarketPlace PHL, Chase and Airport Dimensions, the 20,000-square-foot lounge space, in the airport's Terminal D/E connector, will boast locally inspired décor and a curated menu.
"We are proud to be part of the Philadelphia community, a city where so many of our customers and employees live, work, and explore through travel," said Dana Pouwels, Chase Sapphire Lounge general manager and head of Sapphire Partnerships. "We're thrilled to be bringing a Chase Sapphire Lounge by The Club to the Philadelphia International Airport that will offer travelers access to an elevated sanctuary to enhance the traveling experience, with details inspired by what makes Philadelphia unique."
Chase plans to honor the city of Philadelphia with this lounge space, incorporating local aspects into its layout and amenities.
"A top priority when introducing new amenities to PHL is to offer something that delivers on what our passengers have been asking for – and this will be the case when the new Chase Sapphire Lounge by The Club opens," said James Tyrrell, chief revenue officer, PHL. "We are especially excited that Chase has made a commitment to celebrating Philadelphia by including local art, food and beverage vendors in their plans."
An official opening date for the Chase Sapphire Lounge by The Club will be announced at a later date.
"We're so excited to be partnering with Chase to open a premium lounge here at PHL to continue our efforts in providing a high level of service and amenity offerings for passengers," said Mel Hannah, vice president and general manager, MarketPlace PHL. "This partnership creates another elevated guest experience that continues to work towards our promise of having passengers as our highest priority during our program's growth."
The lounge will offer passengers an ideal destination to relax and work while they wait for their flight.
 "This latest partnership with Chase and the team at PHL further demonstrates our combined commitment to delivering a world-class experience for PHL travelers," said Nancy Knipp, president, Americas, Airport Dimensions. "This is a fabulous addition to our network of lounges that offers truly elevated experiences for guests, inspired by the very best of Philadelphia."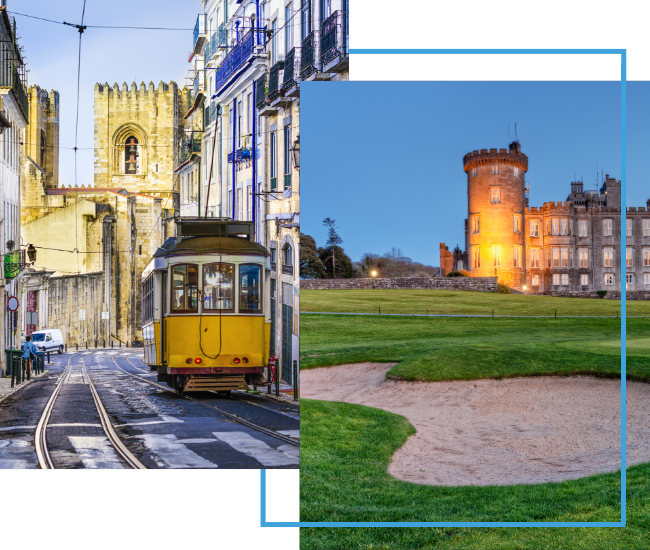 FX Excursions
FX Excursions offers the chance for once-in-a-lifetime experiences in destinations around the world.
Explore Excursions
While the 372-passenger Viking Polaris expedition ship, launched in September 2022, falls midway in size between Viking Cruises' intimate river cruise ships and large-scale ocean ships, it is operated with the same attention to detail and personalized service.
Sponsored Content
Are you looking to enhance your business trip with a little leisure? Look no further than Portugal, a country renowned for its captivating blend of history, culture and natural beauty. And with TAP Air Portugal, you can effortlessly transform your business trip into an unforgettable bleisure adventure. Discover why Portugal and TAP Air Portugal are the perfect combination for an enriching and rejuvenating experience.