A trip along California's Central Coast stirs up memories of the simple things we once treasured. Remember running barefoot through the sand and splashing in the sea, long drives along the ocean, belting favorite songs into the wind? Think now of sipping wine in your flip-flops across from Avila Beach Pier, its planks stretching endlessly over shades of jade and sapphire. Picture seagulls resting on chiseled rocks in Morro Bay while sea lions bark nearby. Smell wildflowers, chaparral and pines lining the wooden boardwalk across the bluffs of Cambria.
Between the bustle of San Francisco and the hustle of Los Angeles, in San Luis Obispo County Highway 1 connects these three unincorporated coastal cities — and seven others — over 100 miles of oceanside road. Horses and cattle dot fields on one side while glimpses of waves splintering against rock fill the other. You can find 13 state parks, 10 whale trails, five piers, two lighthouses, a national estuary and a national marine preserve along your journey. To help the curious explore and organize all these treasures in the Pacific Coast trove, the towns created a guide for visitors. The award-winning Highway 1 Discovery Route reveals the secret spots to stop, wander and observe wildlife. It's such a magnificent map, the Monterey Bay National Sanctuary Foundation awarded H1DR its Sanctuary Sea Star for the Stewardship Travel for Good Program, a way visitors can help preserve the area while they enjoy it.
These aren't the towns to bring a company of thousands. Instead, these spots allow you to bond with your inner circle, the ones you want to welcome into your fold through mindful adventures and soulful experiences.
"There's a sense of peace and openness, not only in the place but in the people," said Cheryl Cumings, chief administrative officer, H1DR. "That's why we moved here 20 years ago." Most of the hotels in the area are family-owned and have been passed down through generations. Only outdoor venues can accommodate large gatherings, such as Cambria's Oceanpoint Ranch, which can entertain 250 people on its 0.75-acre Stargazer Meadow.
Toward the northernmost part of the H1DR, San Simeon's Hearst Ranch Winery Stargazer Meadow sparkles like the sunlight bouncing off the sea around it. Set below the iconic Hearst Castle, the Hearst family established a trust to indefinitely preserve 18 miles of coastline around the winery. Tables spread over bluffs provide gorgeous views for wine tasting and light food. "Tailored private events are possible," said Terri Harrington, tasting manager. "These can include yoga and hikes to San Simeon Point." One can take advantage of catering and winery take-overs of the tree-canopied ocean ridge. As for accommodations, "There are plenty of VRBOs in the area for everyone to stay in," Harrington advised.
New buildouts are infrequent along the Central Coast, but one to note is PGA Hospitality Group's newest Cambria boutique hotel, completed in 2020, the 25-room White Water, A Lodge on Moonstone Beach. A reimagining of two older lodges, the luxury property bears the designer label of Los Angeles-based Nina Freudenberger, who drew her inspiration from the coastline. Its sister property, the 27-room Cambria Beach Lodge, remodeled in 2017, was the first boutique lifestyle hotel in Cambria. Walk across the street when you stay at Cambria Beach Lodge to admire or add to the driftwood structures built along the sand. Borrow a hotel bike to cycle along Moonstone Beach Drive. Watch the big orange sun sink into graying water in front of Moonstone Beach Bar & Grill, where people line the street to participate in the evening ritual before heading inside for drinks and fish caught earlier from the same water. Ride on the regal horses at Covell Ranch's Clydesdales for a great team-building activity in the area. The gentle giants take your group from meadows to hills overlooking the ocean.
Avila Beach just narrowly escaped becoming a port town. "Long Beach and Avila are the two southernmost facing harbors in California," said Mike Sinor, half of the winemaking duo of Sinor-LaValle. The natural protection from the elements would make both great ports. Instead, Avila became just a great place to kayak. Sinor's vineyard, a mile from the ocean, grows its grapes biodynamically, "Which is even better than organic," Sinor said. This year he added Morro Bay oyster shucking to the offerings in his already impressive tasting room. If you visit Hartford Pier in Avila Beach, stop at Mersea's for fish and chips and watch the sea lions just under the pier.
A short drive inland, find a perfect gathering place for up to 80 people. The 72-room Sycamore Mineral Springs Resort & Spa features hiking trails and a bike path leading to Avila Beach. Set into a hillside, the 125-acre retreat includes 24 mineral hot tubs hidden in the lush foliage, though each room comes with its own private spring. Expanded in 2019, its one-acre chef 's garden, Secret Garden, supplies the on-site, farm-to-fork restaurant, Gardens of Avila. The site hosts winemaker dinners and rents out the space for banquets. A vintage travel trailer serves beverages and light snacks to guests.
Companies looking for a bit more space can head to Pismo Beach. The Cliffs Hotel and Spa and the Vespera Resort can each accommodate about 100 people. "The pier can also host outdoor dinners," said Gordon Jackson, tourism and events director, Pismo Beach. Adjacent, discover California's only drivable beach, Oceano Dunes State Vehicular Recreation Area, where flying over dunes in off-road vehicles provides just some of the fun.
"I don't think people really understand how different this area is from the south and north big cities," said H1DR's Cumings. I'd have to agree.
SCENIC DRIVES
At almost 150 years old, the Piedras Blancas Light Station in San Simeon is full of stories. Set about six miles north of Hearst Castle off CA-1 (Cabrillo Highway), start with a two-hour tour led by a member of the Bureau of Land Management; the gorgeous grounds look over Piedras Blancas State Marine Reserve, part of the Monterey Bay National Marine Sanctuary, where sea life gives birth in the protected area. Guests learn firsthand why it's called Piedras Blancas (white rocks) and see the skeletal remains of a humpback whale that washed ashore in 2008. Drive south on CA-1 to the elephant seal rookery, where starting each April, 25,000 to 30,000 pups are born. Continue south for a tour of Hearst Castle.
Drive CA-1 south, Cambria to Cayucos, to witness the dramatic clash of ocean and cliff as waves pound against razor edges. Turn toward the ocean on San Geronimo Road, where four miles of flat trail at Estero Bluffs State Park give a close-up look at that conflict between sea and rock. Explore the tidepools during low tide or enjoy the crisp air above, keeping an eye out for whales and dolphins. On three Saturdays each month join Marley Family Seaweeds' foraging tour as Spencer Marley guides visitors through the rocks to find five to seven types of the 100 varieties of edible seaweed in Cayucos. Take a nibble to sample their different tastes and textures, then enjoy the ramen soup you make with your harvest.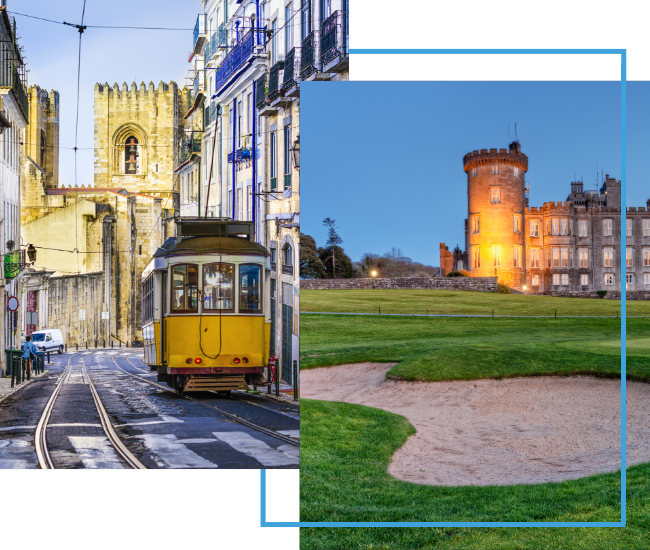 FX Excursions
FX Excursions offers the chance for once-in-a-lifetime experiences in destinations around the world.
Explore Excursions
Corsica with steep, gray cliffs overlooking the Mediterranean and sandy beaches attracting summer visitors, is a French-governed island sometimes confused with Sardinia and Sicily, Italian islands to the south. Fortunately, all three islands share the same love for good wine, food and sun-splashed beaches.
Sponsored Content
Don't risk losing all the money you've spent if you must cancel your trip at the last minute. Allianz Travel Insurance can give you:
If you're ready to do a little holiday catch-up with your besties, make a beeline for Conrad New York Downtown. The lobby metamorphosed into a holiday forest of heavenly scented, decorated Virginia Spruce trees. Make your first stop ATRIO Barista Station in the lobby for a complimentary hot spiced apple cider (until Dec. 3) or hot chocolate (Dec. 22­–24).