What's the oldest rum producer in Puerto Rico? Hint: It's not the ubiquitous brand with a bat on the label. (Bacardí originated in Cuba.) The distinction belongs to Ron de Barrilito, made by the Fernández family at Hacienda Santa Ana in Bayamón since the late 1700s and officially registered in 1880.
Ron del Barrilito — a rum blender, not a distiller — decided to take a cue from cognac producers and mellow its spirit in casks after a family member returned from studying engineering in France. (It's also the origin story for the brand's name: Since the rum was originally doled out directly from small casks to friends and family, it was affectionately nicknamed "rum from the little barrel.")
Today the company produces four core expressions which increase in age, complexity and price. All are blended in small batches and aged in Oloroso sherry barrels with no sugar or caramel color added, bottled at 86 proof and hand labeled.
The smooth, dulce de leche profile of the cocktail-friendly Two Stars, made with rums 3 to 5 years old, solidly overperforms in drinks like the daiquiri or mojito. A few extra years of slumbering in the cask lends added viscosity and notes of vanilla and butterscotch to Three Stars — perfect in a rum old fashioned.
The longest-matured offerings, designed for sipping, offer depth, layered nuances and distinct profiles. Four Stars, blending 10- to 20-year-old rums, starts round on the palate, with a dry, lengthy coffee finish. Five Stars, with rums ranging 15–35 years, is robust, broodier and punchier, with ginger and pepper notes and a maple and honeyed finish.
The brand garnered a following among bartenders and rum aficionados, and the older expressions can be frustratingly difficult to find. You can tour, taste, purchase and more at the facility, an easy ride from San Juan. The Heritage Tour schools guests on the brand's history with a visit to the hacienda's mansion and windmill and a peek into the production facility and barrel rooms. The Tasting Tour also includes a guided experience through the core lineup; both include a libation at its cocktail bar.
The bar program truly sets apart a visit to Ron del Barrilito. Guests get their own bar setup during the Mixology Tour with tools, spirits, mixers, bitters and garnishes to brush up their home cocktail game. Shake, stir and sip three signature concoctions, including a made-from-scratch piña colada.
Whether you book a tour or just stop by the gift shop to snag a bottle, end your visit at the stylish cocktail bar for classic and tiki rum sips, old fashioneds and cocktails of the month. These might include a daiquiri with passion fruit, vanilla extract and cinnamon; or a Jungle Bird variation called the Iguana. For espresso martini fans, Tu Café mixes Three Stars Rum with Averna, coffee syrup and chocolate bitters, topped with coconut foam. It's unique and surprising … just like a visit here.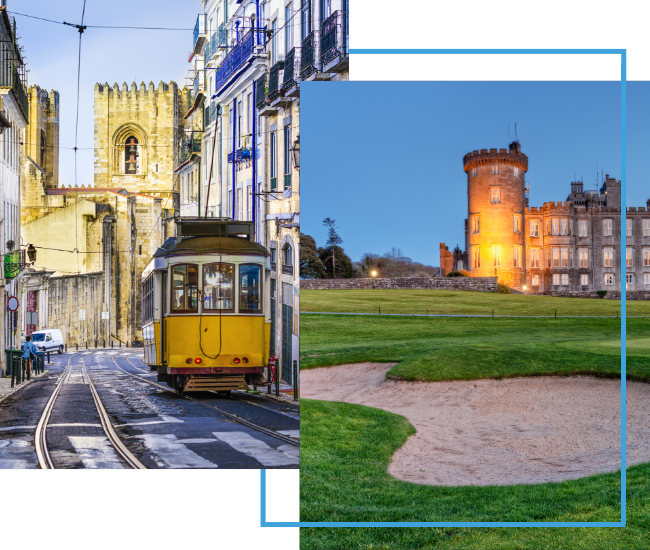 FX Excursions
FX Excursions offers the chance for once-in-a-lifetime experiences in destinations around the world.
Explore Excursions
Pleasant weather, autumn foliage and vibrant flowers are among the many delights awaiting nature lovers at botanical gardens and arboretums across the United States. However, some of these green spaces take on additional color this month and through Halloween when enterprising gardeners, landscape architects, management and other creative minds cast a spell with themed environments running the gamut from spooky to utterly bewitching.
Sponsored Content
In an increasingly digital and interconnected world, the Global Business Travel Association (GBTA) Convention remains an indispensable platform for business travel industry professionals seeking to make the most of the power of face-to-face connections. Taking place August 13–15 in Dallas, the 2023 GBTA Convention provides the unique opportunity for professionals and companies to join visionaries, thought leaders and industry experts for meaningful networking, cutting-edge insights and inspiring innovation.
For travelers who love all things autumn, Crystal Springs Resort, New York City's closest destination resort, features special offers and experiences to meet the demands of everyone's fall bucket list. Located only 80 minutes outside New York City in Sussex County, New Jersey, Crystal Springs Resort offers a quick getaway to enjoy fall foliage. Are any of these new offers or experiences on your bucket list?