Name: Brad C.H. Shih
Title: Director
Company, city: Taiwan Tourism Bureau; Los Angeles, Calif.
Number of employees: 10 in the United States and 250-plus in Taipei
Recent project: We are underway in a large public relations project, bringing Taiwan to the mainstream, with initiatives like trade shows and reaching the millennial market.
First job: Right out of university I started my career as a public servant. My first project was making Yehliu Geopark, featuring the 4,000-year-old natural sculpture called The Queen's Head, into a well-known travel destination.
Little-known fact about you: I travel often for work, but I am truly a homebody on my days off.
YOUR BUSINESS
What innovations/initiatives do you foresee in the industry over the next years? Focusing on millennial travelers is becoming important, and we must adjust — if not add — specialized programs to welcome them. This can include adventurous travel like cycling tours, modern hostels and updated public transport.
Best career advice you've received: I was once told this analogy: "Plant a happy seed and you will have a happy farm." If you do more for society and give back to the people, the good thoughts and intentions will come back to you.
What advice would you give someone starting out in the field? Select a role you know you will enjoy for years.
Brad C.H. Shih as a Traveler
Favorite travel memory or story: In 2011 Taiwan turned 100 years old, and there was a celebration at the Yehliu Geopark. On the morning of the New Year, my family and I hiked to the top of the hillside and watched the sunrise.
One travel tip you cannot live without: Talk with the locals wherever you go. They will help you find hidden gems within the city you would never expect.
Best advice for business travelers: Use Taiwan as your hub into Asia! We are the perfect first stop or resting place for your travels into the region, with approximately 109 flight options from North America.
About Taiwan Tourism Bureau
What unique experiences can our premium travelers expect from a visit to Taiwan?
Taiwan has natural hot springs all over the island for you to discover. After a day of travel or intense meetings, the natural waters are relaxing and rejuvenating.
Tell our readers about events in Taiwan to look forward to in 2017.
Taiwan has four major events coming for 2017. The Lantern Festival, celebrating the New Year, will be held in Yunlin County. Taiwan Fun on the Tropic of Cancer (which cuts right across the center of Taiwan) is happening throughout the summer and will have concerts, triathlons and local foods. Moving right into the fall is the Cycling Festival held in locations like Sun Moon Lake through November. The Hot Spring & Fine-Cuisine Carnival runs from October through January and highlights the unique health care aspects of thermal springs and the demand for a modern, healthy diet.
What type of gourmet cuisine experiences do you recommend we try?
You must try a traditional Taiwanese breakfast. One popular choice is the fried bread roll or youtiao, which you can dip into soy milk or a sesame paste. The seafood in Taiwan is also a must-try, as it's freshly caught off local shores and used by many of the farm-to-table restaurants popping up in Taipei.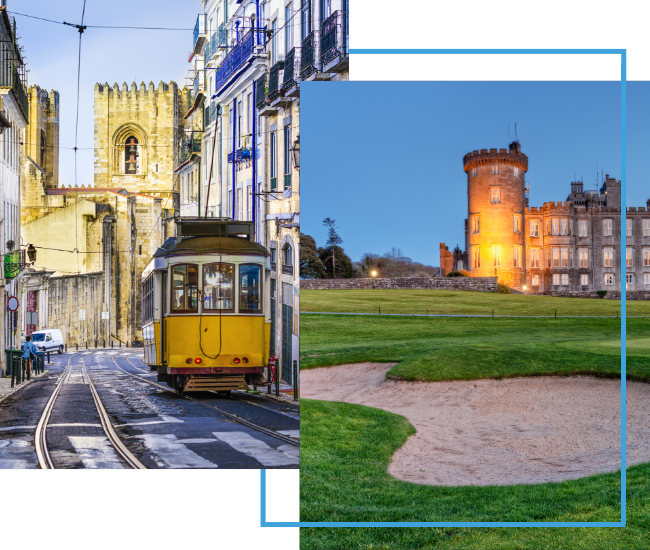 FX Excursions
FX Excursions offers the chance for once-in-a-lifetime experiences in destinations around the world.
Explore Excursions
The Perelman Performing Arts Center (PAC NYC), the cultural cornerstone and final public element of the World Trade Center site, opened this September.  The new performing arts center in Lower Manhattan provides a dynamic home for the arts, serving audiences and creators through flexible venues enabling the facility to embrace wide-ranging artistic programs.
Sponsored Content
Don't risk losing all the money you've spent if you must cancel your trip at the last minute. Allianz Travel Insurance can give you:
Whether you call secondhand fashion treasure troves "thrift stores," "fripperies," "charity shops," "vintage boutiques" or something else, shifting the paradigm from "old clothes" to "new finds," you may find the best, most conversation-starting souvenirs inside these shops and neighborhoods located in the world's most fashionable cities and a few unexpected places.