Toronto is famous for its mix of international residents and ethnic neighborhoods, all wrapped up in Canadian hospitality, including the impressive St. Lawrence food emporium (open since 1803), the nightlife of the Distillery Historic District, authentic Chinatown and nostalgic Little Italy.
But none can top the action on Bloor Street, an expanding cultural scene that includes everything from a Baroque orchestra performing in an operating church to the unique Bata Shoe Museum and the Alliance Française de Toronto and its tempting French wine classes.
Twelve major arts and cultural organizations formed a partnership to showcase this unique neighborhood, the Bloor Street Culture Corridor. The street speaks to Toronto's great diversity.
In fact, this city of 2.8 million, with a metro population of some 6 million, is one of the most diverse cities in the world. Fifty percent of the residents were born outside Canada. City government publishes its information in no less than 30 different languages.
In keeping with the cultural melting pot on Bloor Street, next door to the famous Brooks Brothers retail store you'll find a local noodle house. From the ornate Bloor Hot Docs Cinema documentary movie house, it's just a short walk to the massive Royal Ontario Museum, with more than 6 million objects — the largest in Canada. The Native Canadian Centre is just minutes from the Istituto Italiano di Cultura. Each offers continuous events open to the public year-round. All this culture is packed in with restaurants, galleries, designer shopping and clubs in an easy one-mile walk between Bathurst and Bay streets in the heart of Toronto.
Two sub-districts exist within the culture corridor. One, the Bloor-Yorkville area, houses many international boutiques including Louis Vuitton, Prada, Hermès and Gucci; more than 150 spas and salons; and many upscale bars, cafés and restaurants.
The other sub-district is Bloor Annex, a food and shopping mecca surrounding the University of Toronto and famous for its nightlife and music venues.
Where best to stay on a visit to Bloor Street? The City Centre area is convenient to the Bloor neighborhood and several other ethnic enclaves, the aquarium, the Blue Jays baseball stadium and many international hotels. The InterContinental Toronto Centre provides personal concierge services to experience many of Toronto's neighborhoods.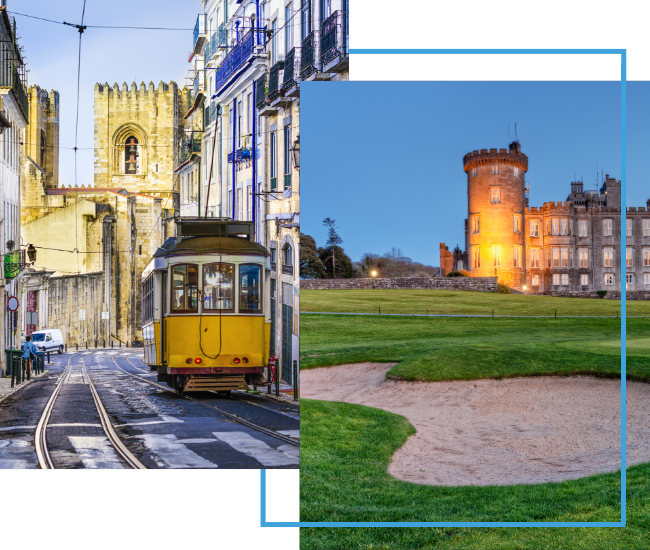 FX Excursions
FX Excursions offers the chance for once-in-a-lifetime experiences in destinations around the world.
Explore Excursions
Corsica with steep, gray cliffs overlooking the Mediterranean and sandy beaches attracting summer visitors, is a French-governed island sometimes confused with Sardinia and Sicily, Italian islands to the south. Fortunately, all three islands share the same love for good wine, food and sun-splashed beaches.
Sponsored Content
Many small- and medium-sized businesses face time and budget constraints when organizing corporate hotel travel for employees. To address this problem, IHG® Business Edge emerged as a cost-free business travel solution for small- to medium-sized enterprises, offering travel managers exclusive access to enticing perks, handpicked educational resources and comprehensive company travel metrics. IHG Business Edge connects our loyal customers to our portfolio of 5,800 hotels and resorts across 18 brands in more than 100 countries.
If you're ready to do a little holiday catch-up with your besties, make a beeline for Conrad New York Downtown. The lobby metamorphosed into a holiday forest of heavenly scented, decorated Virginia Spruce trees. Make your first stop ATRIO Barista Station in the lobby for a complimentary hot spiced apple cider (until Dec. 3) or hot chocolate (Dec. 22­–24).