Utah might be my favorite adventure state … that and five others! Well, I finally checked off a couple other national parks from my National Parks Passport. It's so much fun to collect those stamps. I must admit, I always forget to pack it, so I have these small white pieces of paper with stamps in my hiking backpack.
We flew from LAX into SLC and, I have to say, I am obsessed with SLC airport. This was my first time flying here, so you can imagine my surprise after leaving LAX. As you may already know, it is a massive airport, but they make it so easy to get around and through security. Even faster with TSA PreCheck, of course — love me a fast-pass through security. Driving from SLC, we had a four-hour drive into Moab, practically at Arches National Park's doorway.
There are a lot of options for accommodations in Moab, and we simply went with what was closer to the sites we wanted to see. Arches National Park was first on our list, and I could not be more in love with that nature-scape. What's not to love about this natural landmark/phenomenon? Remember to always check the national park's page before you visit. You currently need to have a permit ahead of time to enjoy.
Since it was Memorial Day weekend, we heard about the more popular parks in Utah getting shut down because of the high volume of visitors. We felt pretty lucky to be in Moab where we only had a one-hour wait to get in; once that morning rush was done, we had a breeze of a drive throughout. On Memorial Day we paid a visit to Canyonlands National Park and the Island in the Sky region, where we got a taste for some light off-roading. This is an off-roading junkie's paradise. It was a blast to just watch.
In terms of food, I don't know what it is, but desert escapes always make me crave beer. We found some fun options I would recommend:
Moab Brewery: Very likely the most popular spot; they have so much beer variety, even the sour beer and lager lovers like myself found something to try.
Proper Brewing & Burger: They just opened recently, so they're still getting the feel for service, but they have some unique burger options to replenish after a day's hike.
What's next on your national parks visit?
— Maria Angeles, account executive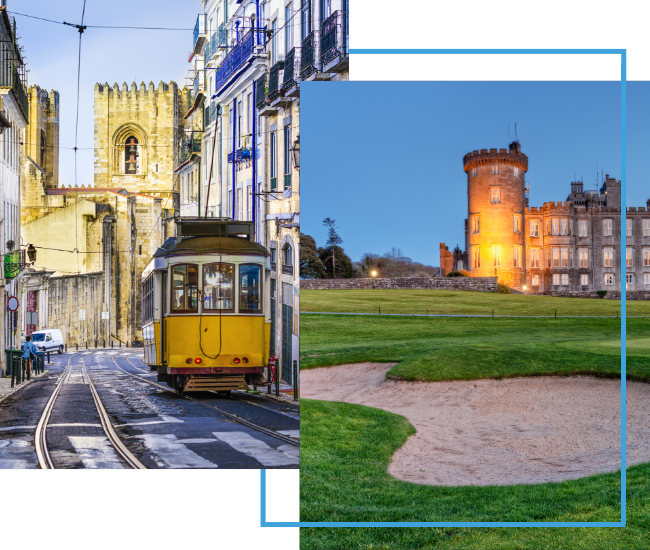 FX Excursions
FX Excursions offers the chance for once-in-a-lifetime experiences in destinations around the world.
Explore Excursions
Red Savannah launched a new series called In the Footsteps of…, which debuts itineraries of well-known figures, the first being Coco Chanel. As Chanel No. 5 celebrates its 102nd anniversary this year, the travel company invites fashion lovers, history enthusiasts and admirers of Coco Chanel to experience the new itinerary, In the Footsteps of Coco Chanel. The experience allows travelers to step into the remarkable life of one of most iconic figures in the fashion world.
Sponsored Content
The Islands of Tahiti are among the most beautiful and sought-after vacation destinations in the world. The endless images of overwater bungalows with Bora Bora's majestic peak towering over waters of every shade of blue have an intrinsic pull. But with 118 islands and atolls to explore, there is so much more to this spectacular region of the Pacific.
Mazatlán, Mexico, has long been an attractive home destination for Canadian and American retirees, but, in recent years, young, digital nomads have also discovered the charms of this coastal city, finding inexpensive accommodations, beautiful weather and plenty of bandwidth for working remotely. The laid-back beach scene definitely eases the transition of relocating to Mexico's West Coast.