Going to and from the airport can be somewhat of a nuisance no matter where you are going. This past week, I traveled to San Diego for the Global Business Travel Association convention – this year was the 50th anniversary! I flew from Philadelphia International Airport on a Sunday morning and returned Thursday morning (yes, my first red-eye). Normally I would Uber or get a ride, but this time I tried something different.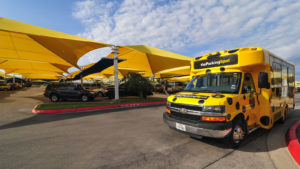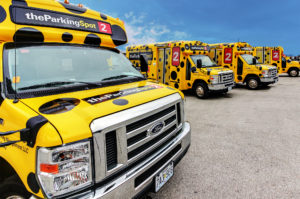 The Parking Spot is a service I have meant to try, as I frequently see the shuttles going to and from the airport. I was happily surprised to see this was a convenient, speedy service. Being on a tight schedule, it took no more than five minutes to valet my car and grab the shuttle to the airport – you get a cold bottle of water, too! A great addition to just the parking portion of the service is detailing. They have a number of options to choose from, so when you return to your car after your travels, it is spic and span. I would suggest giving this service a try, and if you like it, download the app and join The Spot Club to get free reservations!
— Ashley Richards, account executive
FX Excursions
FX Excursions offers the chance for once-in-a-lifetime experiences in destinations around the world.
Galataport Istanbul, a new cruise and lifestyle destination on the Bosphorus in Istanbul, welcomed its first ship, SeaDream II, on Oct. 1. Approximately 150 passengers and crew from Bulgaria Varna arrived at 10 a.m. for a two-day homeport operation before continuing to Bulgaria Burgaz.
Sponsored Content
Since its prestige for attracting the world elite grew in the 1960s, Greece remains the go-to destination for glittering holidays. Each step of the journey is enrobed in luxury, from culinary traditions with the highest standard of execution and name-brand, high-end shopping to first-rate wellness locales and elite accommodations, like 5-star hotels, private villas and yachts.
The countdown to Halloween weekend is on! Are you are still unsure about plans? Do you go to a house party? Stay in to hand out candy? Try something different this year and join Philadelphia's  The Mütter Museum at its 6th annual Mischief at The Mütter.