Last week saw me looking forward to two things: spending time with family and the beginning of the 2022 World Cup. On Thanksgiving Day I spent a lovely day with family. I made a key lime pie for dessert and had to stop myself from eating it all.
My family hasn't had traditional Thanksgiving dinners in the past; when I was in middle and high school, we would run a specific cross-country race in Cary, North Carolina, the Saturday after Thanksgiving. Because it was a long enough drive, we would be on the road Thanksgiving Day, stopping at Cracker Barrel for dinner as it was one of the few restaurants open. A few years ago we went to Las Vegas, the Grand Canyon and Death Valley, and the year after that, we took a Thanksgiving trip to northern Georgia to see different parks.
So these last two years have been the first traditional Thanksgivings my family has enjoyed in a long time. That said, while staying near home and relaxing with family and good food was nice, the stress began the next day with the United States playing England in the World Cup.
Because we only drew with Wales, I was nervous we would lose horribly to England, as England is marked a top team in the World Cup and a contender to win the whole competition. That said, as more time passed watching the game closely, I was so impressed with how well the U.S. team played. In all honesty, I thought the U.S. team had a better day than England and played better, and I was somewhat relieved we drew with them. I knew it would be hopeful wanting a win, but I was content with a draw.
Now, since Wales lost to Iran, it all comes down to the United States versus Iran this Tuesday, and I'm more than nervous.
Aside from anxiously watching the United States play and make their way through the championship, I have enjoyed watching some great and unexpected results. Seeing Saudi Arabia beat Argentina, Japan beat Germany, Iran beat Wales, and Messi score a goal against Mexico reminds me why soccer is such a great sport to watch. You can't always predict the outcome, and watching fans celebrate and support their countries is so entertaining.
— Aoife O'Riordan, associate editor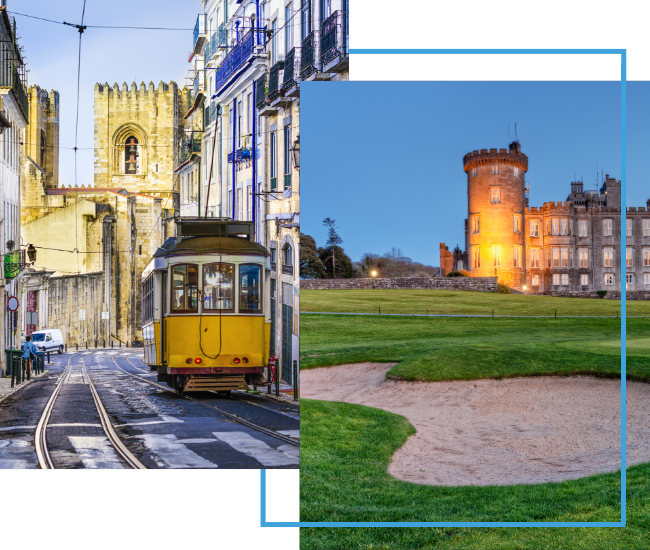 FX Excursions
FX Excursions offers the chance for once-in-a-lifetime experiences in destinations around the world.
Explore Excursions
Red Savannah launched a new series called In the Footsteps of…, which debuts itineraries of well-known figures, the first being Coco Chanel. As Chanel No. 5 celebrates its 102nd anniversary this year, the travel company invites fashion lovers, history enthusiasts and admirers of Coco Chanel to experience the new itinerary, In the Footsteps of Coco Chanel. The experience allows travelers to step into the remarkable life of one of most iconic figures in the fashion world.
Sponsored Content
Incentive travel has long been a way for organizations to drive sales and reward employees with opulent trips to exotic destinations. Today it encompasses even more.
Mazatlán, Mexico, has long been an attractive home destination for Canadian and American retirees, but, in recent years, young, digital nomads have also discovered the charms of this coastal city, finding inexpensive accommodations, beautiful weather and plenty of bandwidth for working remotely. The laid-back beach scene definitely eases the transition of relocating to Mexico's West Coast.