I was quite tempted to blog about my wonderful last week in Orlando at the GBTA convention, but I figure content from the conference can publish for weeks to come. With that said, I am excited to be the first to welcome Thanksgiving on to the staff blog.
As I write this, Thanksgiving is still two days away. With my family the annual hosts, we begin prep about a week in advance for the fall feast. This year will be the 30th year my mom has hosted Thanksgiving, even before I was a twinkle in her eye. I don't know if it is the food, the season or just the fact I don't have to leave my house with a full belly at the end of the evening, but my siblings and I all agree it is our favorite of the holidays.
Beyond the food and giving thanks, my family celebrates in a competitive, yet loving fashion. The Moey Cup is a pool tournament played on Thanksgiving where every eligible guest pays $2 to enter, and plays down the bracket, hoping to take home the prize and have their name etched into the famous Moey Cup Trophy.
Because my mom hosts for around 30 people each year, it is the responsibility of my siblings and I to lend a hand wherever we can. This year some of those tasks include creating the tournament bracket (which gets suspiciously questioned every year, but it is random!), and baking and cooking by our mom's side.
Enjoy a couple of photos from years past as I get back to Turkey Day prep, and have a wonderful, wonderful holiday!
— Haley Fogarty, advertising manager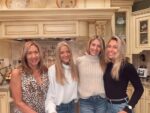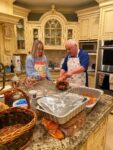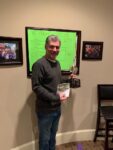 FX Excursions
FX Excursions offers the chance for once-in-a-lifetime experiences in destinations around the world.
Raffles Hotel Singapore delights guests with curated, immersive experiences. Coming off a restoration in 2019, the iconic property welcomes back international guests with unique offerings.
Sponsored Content
This holiday season, escape to the Caribbean with Celebrity Cruises and reconnect with family and friends in luxurious accommodations that make you feel right at home. Savor globally inspired cuisine designed by our Michelin-starred chef, paired with the most awarded wine collection at sea. Elevate "me time" with a soothing spa treatment sure to renew. With both long and short cruises to celebrate in December, and even three special Ultimate Holiday Cruises that sail over Christmas and into the New Year, the time to gift an experience and create unforgettable memories is now. Celebrity Cruises' Always IncludedSM pricing — drinks, WiFi and tips — ensures a seamless, carefree vacation with the ones you love.
The holidays are right around the corner and it's time to start thinking about gifts for your wine-loving friends. If you or someone you know is planning an upcoming trip to a wine region, check out Argaux. The all-women-operated and -owned online wine shop and educational platform offers a series of tasting sets to celebrate and introduce some of the best wine destinations. The Gaux-To Tasting Sets are perfect for travelers to experience the wine before they travel — or without having to travel.