Midway through the National Football League season, I thought it was a good time to discuss football and travel with 10-year NFL veteran Steve Wright. It also happens to be a few days after his book Aggressively Human: Discovering Humanity in the NFL, Reality TV, and Life was published, but more on that later.
Wright played offensive line and tight end during his collegiate career at Northern Iowa University. Although he ultimately was inducted into the Northern Iowa Athletics Hall of Fame, he went undrafted by the NFL. Undaunted, he made the Dallas Cowboys team, signing as a free agent.
He played all 16 games his rookie season. After one more season with the Cowboys, he played two seasons with the Baltimore/Indianapolis Colts, followed by a season in the United States Football League. Wright returned to the NFL with the Los Angeles Raiders for his final six seasons. Among other highlights, Wright blocked for NFL legends Tony Dorsett, Bo Jackson and Marcus Allen.
In 2010 Wright appeared on the 22nd season of television's Survivor. Finishing in 10th place, Wright was the 13th person voted off.
Last week Wright published Aggressively Human. On its surface, Aggressively Human is Wright's autobiography. It's filled with great stories from his career along with fascinating pictures with many of his interesting teammates.
While there is plenty of football to satisfy the average fan, at the heart of the book is Wright's effort to balance aggression with empathy in his quest to become a healthy, well-adjusted person. With help from his author-wife Lizzy, Wright navigates the tricky path of being fierce on the field and caring off the field. It is a quest to understand himself and to become a better human being. Hall of Famer and former teammate Allen perfectly summed up the book, "Steve is so much more than a football player. He's a student of life."
There is also plenty of humor in the book. That's another part of the balance Wright seeks.
In our interview, I asked about his lengthy, successful career and playing with some legends. He talked briefly about his experience on Survivor. When talk turned to his book, Wright's passion really came out. This book is much more than a business venture to Wright. It is a close look at his journey, which he hopes will help others struggling.
Of course, we talked travel. Wright spoke of great times in Dallas and Los Angeles, two of his NFL cities. While playing away games, Wright was mostly focused on the game. With teams providing the meals, he really didn't have much time to check out the other cities, but he shares some memories from his career. He also talked about traveling overseas.
I preordered Aggressively Human and look forward to diving into it. I will review it in my annual Great Reads blog on GT.
Talking Travel is an interview series on Global Traveler. Subscribe to the GT YouTube channel to be notified of all future interviews and other travel-related videos.
— John Wroblewski, online writer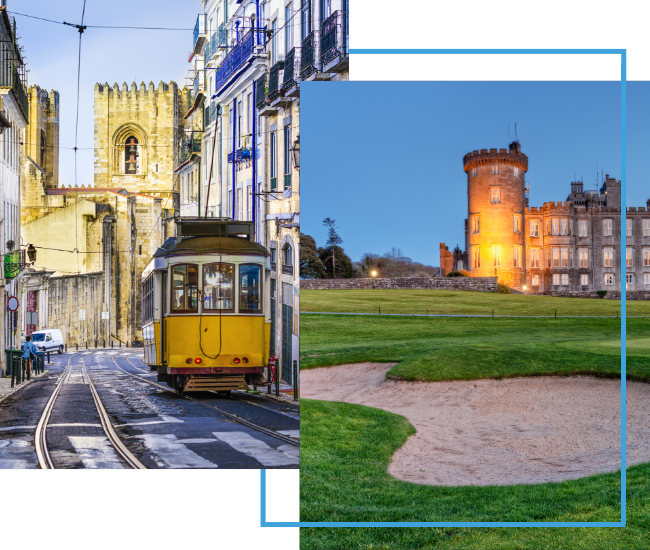 FX Excursions
FX Excursions offers the chance for once-in-a-lifetime experiences in destinations around the world.
Explore Excursions
It's time to start dreaming of your next trip. Here's some destination inspiration for you. Take a visual journey through these U.S. Christmas markets with us.
Sponsored Content
The Islands of Tahiti are among the most beautiful and sought-after vacation destinations in the world. The endless images of overwater bungalows with Bora Bora's majestic peak towering over waters of every shade of blue have an intrinsic pull. But with 118 islands and atolls to explore, there is so much more to this spectacular region of the Pacific.
Everyone loves a good Christmas tree, but these iconic hotels around the world take it one step further with designer-styled trees illuminating lobbies and public spaces, wowing all who enter. From Lela Rose to Louis Vuitton, don't miss these ultra-luxury trees redefining tree decorating as we know it.