I have been itching for a road trip or staycation for a while and decided to take a few days away from Los Angeles to head down to sunny San Diego. As San Diego is only a 2.5-hour drive from LA, it's a place I have been often, but we decided to make this a trip of firsts. We drove down on a sunny weekday morning, and the first thing we noticed was how empty the downtown is at the moment. It is a combination of being winter and, of course, COVID, but it was nice to be able to have some breathing room in an otherwise crowded city.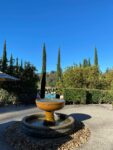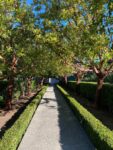 My boyfriend, Chris, is a military buff, so as something new, we bought tickets for a tour of the USS Midway, a retired aircraft carrier. The naval ship is open to guests and on the top deck are dozens of retired aircraft, from fighter jets to bombers and helicopters. Some of the close-quarter areas below the deck, like the mess hall and engineer rooms, were closed due to COVID, but I have to say the views from the top deck were worth the admission fee.
After a day of eating too much (you must try Cali Creamery with its amazing and unique flavors!), we headed to our hotel, away from the hustle of the city: Rancho Bernardo Inn. Just 25 minutes north of downtown San Diego, you are enveloped into a serene atmosphere upon arrival at the golf resort. The resort is following California's COVID rules; and although there is no valet parking, the guest parking is convenient and plentiful — perfect for people going in and out.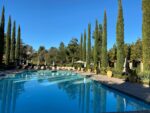 The Rancho Bernardo Inn and Golf Resort sits on 265 acres with a sprawling championship golf course and beautiful walkways, secluded gardens, verandas that lead you to private guest quarters, and fireside dining experiences. Our Serano king bed suite was accessible via a winding and charming path with a shared firepit available for guests. Our room's highlight was the view of the rolling hills of the golf course and picture views of its Tuscan-style pool from its floor-to-ceiling windows and private deck. While the room needs a small refresh, the king-sized bed was incredibly comfortable, with a large bathroom with dual vanity, a spa tub and a glass-enclosed shower.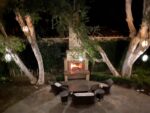 The next morning I took a morning stroll through the property, its lush gardens and walkways, ending up at the spa for a personal treat, a 50-minute holistic wellness massage. Some of the facilities are closed for safety, but the casitas are a calming retreat for guests, with options to visit the adults-only pool after your treatment in a private cabana. I believe this a hot ticket during warmer months, and I will come back for it!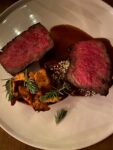 AVANT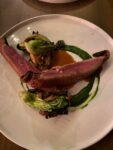 is the fine-dining restaurant and, from what I can see, is a favorite for the locals. It was packed with extended outdoor seating and heat lamps. The service and wine list were top-notch, paired with an excellent meal of charred winter lettuce, Snake River Farms Wagyu strip loin, and 21-day aged duck breast. The evening was romantic and delicious.
Our two days away was a much-needed and hopeful start to traveling again.
— Carly Allen, executive vice president, associate publisher
FX Excursions
FX Excursions offers the chance for once-in-a-lifetime experiences in destinations around the world.
It's never too early to plan that next big trip. Look ahead to 2023 with travel inspiration from these international destinations.
Sponsored Content
Experience the beauty of Alaska and save 60 percent off cruise fares on your second and fourth guests. Plus, drinks, WiFi and tips are all included.
Tickets are now available for the 10th annual South Beach Seafood Festival, taking place this fall, Oct. 19–22. The region's best seafood and South Florida's top chefs and restaurants will be the focal point.