Marquette Golden Eagles Women's Basketball
By
John Wroblewski
- November 4, 2018
I spent Monday at Marquette's Women's Basketball Media Day at the Al McGuire Center in Milwaukee. Having been at the Big East championship tournament in Chicago last season, I was excited for this season to begin.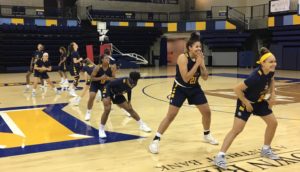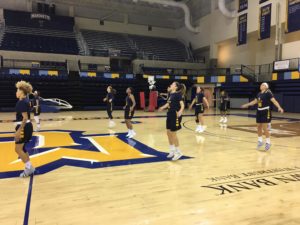 After winning the Big East championship in 2017, Marquette lost to DePaul in the title game last season. With six returning seniors, including the 2017–2018 Big East Player of the Year, Allazia Blockton, there is plenty of optimism heading into this season.
Head coach Carolyn Kieger opened the session stating, "Expectations are high," but quickly added, "Execution beats expectations." She continued by stressing the importance of senior leadership, as well as underclassmen support.
I talked to Kieger about the tough tourney loss last season. The experience of consecutive championship game appearances will benefit the team, but she talked of another experience. Kieger wants the seniors to leave their mark and enjoy the journey.
This isn't just about winning a title. It's about building character and forming memories. It's a sentiment that is part of my mindset. Standing on the court, surrounded by such talent, I made sure to soak in the moment.
One of the highlights of the day was seeing junior forward Tori McCoy. Late last year, she was diagnosed with end-stage renal failure. McCoy gets dialysis treatments three times a week while awaiting a transplant. The ever-positive McCoy looked great and spoke of the need to raise awareness of organ donation. We join the Marquette community in sending positive thoughts to McCoy.
An easy 90-minute ride away, Milwaukee is one of my favorite cities. I will return for several Marquette games. I am already starting a list of restaurants and other attractions I plan on visiting along with the basketball.
Over the last several years, I have really fallen in love with women's sports. The more women's sports and teams I see, the more I enjoy. Unfortunately, women's sports don't get the recognition they deserve, but the fans are the most loyal and supportive I have seen. The women are elite athletes performing at such a high level.
Marquette's regular season starts Nov. 24. Whether I am at the games or at home, I will follow the team, as well as my alma mater DePaul. I would love to see a championship rematch between my two favorite teams.
— John Wroblewski, online writer