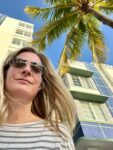 I recently completed my third visit to Miami in seven months. During my first trip, I enjoyed a fabulous room with a killer view on the 27th floor of Kimpton Epic Miami. The second time I stayed just a bit south in Brickell, at AC Hotel by Marriott, not far from Brickell City Centre (which is fabulous and has since expanded my Zara wardrobe considerably). On this most recent trip, I was in town with a couple of colleagues to attend Seatrade Cruise Convention, and I stayed at Gabriel South Beach.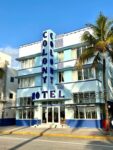 I knew ahead of time we'd be staying on South Beach, and before arriving, I'd heard plenty: How South Beach changed; how a serious number of people with pent-up, post-pandemic stress were flocking to South Beach as the biggest party spot on the planet; and how the whole place was best avoided thanks to a significant amount of negative publicity and college spring-breakers taking over the area.
Even government officials are acutely aware of South Beach's need for an identity shift. More than one year ago, the mayor proposed a 12-point plan to overhaul the community's reputation, reduce crime and change the character of the entertainment district to involve more arts and culture.
So what did I find?
Well, with the exception of Ubering to the convention each day, I walked the area morning, afternoon and night. And other than being normally alert in a city I'd never visited before, I don't have a bad thing to say about the place.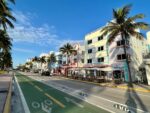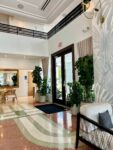 The service at Gabriel South Beach was impeccable — I barely opened a door for myself the entire stay, thanks to the chivalrous staff. The hotel was clean, quiet (no trouble with street noise or other guests) and offered me an early, complimentary cocktail before my evening began one night and a Band-Aid for an unexpected heel blister the next.
While we enjoyed great food and a well-attended convention, my favorite part of the trip was the morning I woke up a bit early and decided to take a walk along the famed Miami Beach Boardwalk. The walk wasn't long, but I didn't need hours to capture the beauty of the Art Deco buildings or the simplicity of the morning itself.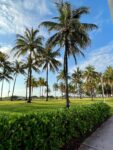 My experience in South Beach reminded me how often we find exactly what we're looking for. Obviously, I wasn't purposely putting myself in harm's way of any kind, but at the same time I wasn't expecting a crazy group of intoxicated twenty-somethings to wreck my night, either.
If anything, I walked away from Miami Beach sensing the numerous times the area had already transformed. It seems to me, making one more shift towards arts and culture is more than possible.
It's perhaps the easiest transition to date.
— Carrie Cox, account executive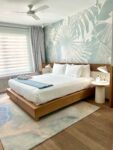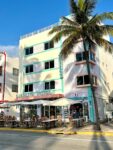 FX Excursions
FX Excursions offers the chance for once-in-a-lifetime experiences in destinations around the world.
Golden Rock Resort, the upscale, contemporary lifestyle property, opened in 2021 on the remote Dutch Caribbean island of Sint Eustatius. Compared to many other Caribbean islands, Sint Eustatius (aka Statia) is not known for mass tourism.
Sponsored Content
When American travelers make plans to visit Portugal, Lisbon is usually their first stop.
Princess Premier, a new add-on recently launched by Princess Cruises, offers cruise-goers unlimited WiFi, premium/top-shelf beverages, photos and more. The new offer builds off the popular Princess Plus add-on to bring guests a more comprehensive bundle and savings of more than 50 percent when all the amenities are purchased separately.