One of the most memorable lines in any movie is "I'll have what she's having" from When Harry Met Sally. It is also the name of the newest exhibit at The Illinois Holocaust Museum and Education Center.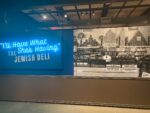 Founded in 1981 as Holocaust Memorial Foundation, the foundation and storefront were a response to a Neo-Nazi group's attempt to march through Skokie. With a founding principle to "Remember the past; Transform the future," the mission is to preserve the legacy of the Holocaust, honor the memories of the victims and educate. In 2009 the museum moved to a new building at its present location.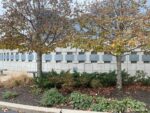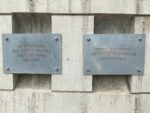 Organized by Skirball Cultural Center, "I'll Have What She's Having": The Jewish Deli opened in Skokie last month and runs through April 14. The exhibit traces the journey of Jewish immigrants to America, where Jewish delicatessens became a staple of the American food scene.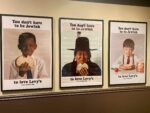 Deli history is displayed through photographs, menus, uniforms, ads, video clips, neon signs and more. Museum chief curator of Collections and Exhibitions Arielle Weininger described the Jewish community generously lending or donating many original items for the exhibit.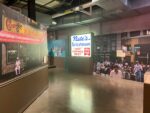 One of the most interesting aspects was how stories intertwined. Familial and friend connections can be seen throughout the exhibit. There are also stories of complete strangers, who shared similar pasts, bonding and forging a new path together.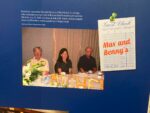 While the exhibit is historical, there are also sprinkles of humor, such as the disclaimer on the first wall panel listing past and present Chicago-area delis. The brainchild of Weininger, it basically tells the viewer not to kvetch about places missed.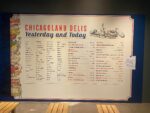 This is the story of survivors of a horrific event staying strong and keeping their culture alive. It's historically fascinating, inspirational and heartwarming. Weininger described it as a "giant warm hug," an apt description.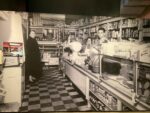 Throughout our conversation I saw smiles, pride and a few tears from Weininger. Her emotions were an incredible reflection of the exhibit itself, also showing what the exhibit meant to her.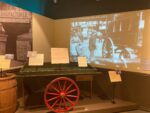 As a longtime resident of Skokie, a Chicago suburb comprised of about 30 percent Jewish residents, I know of their strong wills and sense of community. "I'll Have What She's Having": The Jewish Deli is the perfect representation of their history and culture. I learned more about the Jewish community in one hour than I did in any religion class. It should be a field trip for every school (Jewish or not).
— John Wroblewski, online writer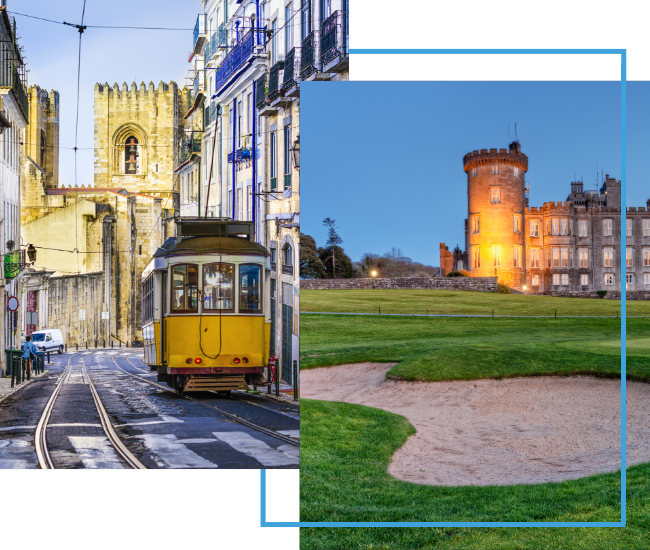 FX Excursions
FX Excursions offers the chance for once-in-a-lifetime experiences in destinations around the world.
Explore Excursions
It's time to start dreaming of your next trip. Here's some destination inspiration for you. Take a visual journey through these U.S. Christmas markets with us.
Sponsored Content
Don't risk losing all the money you've spent if you must cancel your trip at the last minute. Allianz Travel Insurance can give you:
Everyone loves a good Christmas tree, but these iconic hotels around the world take it one step further with designer-styled trees illuminating lobbies and public spaces, wowing all who enter. From Lela Rose to Louis Vuitton, don't miss these ultra-luxury trees redefining tree decorating as we know it.