Last Friday I rang the holiday season in a touch early to celebrate Friendsgiving, the holiday invented during the Thanksgiving season to be celebrated with close friends before all dispersing back to our hometowns for turkey and stuffing with our families.
This was my first Friendsgiving celebration in my post-college life, which definitely brought a more adult-like and mature energy compared to the take-out orders and beer we threw together in college. This year was elegant and filled with all of the Thanksgiving staples like a full turkey, brined for 12 hours; a ham; mashed potatoes; and stuffing.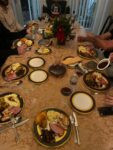 The evening was hosted by my good friends at their home in Queen Village, where they welcomed 10 of us for the feast. My boyfriend and I volunteered to bring the stuffing, mashed potatoes and ham. After grocery shopping the night before, we realized we may have underestimated the effort that each of our dishes required, but nonetheless we brought the ingredients home and got to work.
While my boyfriend peeled and chopped 5 pounds of potatoes, I got started on a cornbread and sausage stuffing.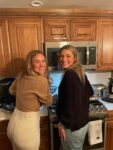 There is definitely a sense of pride you get from watching your closest friends enjoy the food you made, especially the stuffing that will now be an annual staple for the holidays. I particularly loved the Brussels sprout and bacon dish that my friend Mackenzie made and the fresh prosciutto and baguettes that our friend Sal brought from the Italian Market.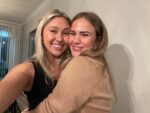 I have always loved the food served on Thanksgiving, so I was happy to celebrate a bit early while having the third Thursday of November still to come. And aside from the food and fun, I appreciated the time to sit down with friends, that I consider family, and share my gratitude for them all.
I hope everyone has a wonderful and safe Thanksgiving and holiday season. Cheers!
— Haley Fogarty, advertising manager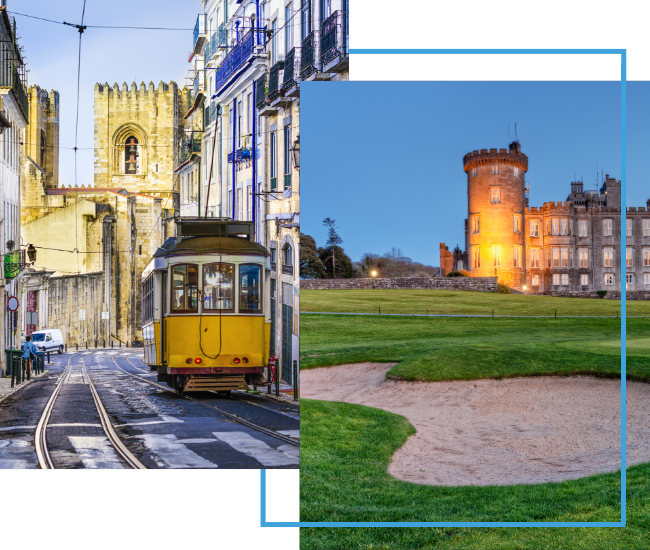 FX Excursions
FX Excursions offers the chance for once-in-a-lifetime experiences in destinations around the world.
Explore Excursions
One thing  surprising about the Prince Edward Island capital is its abundance of shops specializing in affordable, fashion-forward jewelry rendered in sterling silver, vermeil, 14K gold and semi-precious stones. Whether you prefer delicate pieces or bold wearable art, you can be assured the pieces for sale are inspired by the maritime island setting and, therefore, specific to the place where they are created. Here are a few shining, woman-owned examples:
Sponsored Content
In an increasingly digital and interconnected world, the Global Business Travel Association (GBTA) Convention remains an indispensable platform for business travel industry professionals seeking to make the most of the power of face-to-face connections. Taking place August 13–15 in Dallas, the 2023 GBTA Convention provides the unique opportunity for professionals and companies to join visionaries, thought leaders and industry experts for meaningful networking, cutting-edge insights and inspiring innovation.
Norway, a haven for visionary artists, architects and designers, showcases an exceptionally diverse array of cultural attractions. This year, the country commemorates exciting milestones and unveilings captivating enthusiasts of the arts, from iconic scenic routes to new museums to gallery openings. Up Norway features these new offerings in personalized itineraries catered to aesthetes.