This time of year is one of my favorites; I love everything that comes with the holiday season! I love spending time with loved ones, decorating for Christmas, driving around seeing the outdoor Christmas lights and much more.
In Bucks County, where I grew up, there is a wide variety of Christmas activities for families to explore. The first stop is Peddler's Village in Lahaska. The quaint shopping village transforms into a winter wonderland with Christmas lights lining every tree, bush and building. All the lights are different colors and styles, which provides an exciting new twist at every turn. Grab yourself a spiked hot chocolate, hot tea or go for a cold beer from the local brewery, Free Will Brewing Taproom, to enjoy while walking through the village. Make sure to stop by the Gazebo to look at all the entries for the gingerbread house competition. Some might feature characters from your favorite movie, television show, Christmas special or tale, and others sport a winter theme. I always like to walk through and see what people have come up with that year.
While you are at Peddler's Village, get some shopping done for your loved ones. The village has unique stores with everything from antiques to homemade gifts to gear for your favorite Philadelphia sports team. After all the exploring and shopping, you are bound to work up an appetite; the village has plenty of delicious restaurants, but I recommend the Buttonwood Grill — best burgers in town!
Another can't-miss Christmastime destination in Bucks County is Shady Brook Farm. People come from all over the tri-state area to experience the light show there. Families can drive through the light show in their own car or take an open-air wagon ride. Travel through more than three million lights illuminating acres of beautiful farmland. Light structures include familiar Christmas and other characters, scenes from different nursery rhymes, the Seven Wonders of the World, the 12 days of Christmas, Santa's sleigh and more. Turn on your favorite Christmas tunes, take in the dazzling lights and enjoy special time with your loved ones. Prices vary depending on car size or whether you pick a public or private wagon ride. All tickets can be purchased beforehand here.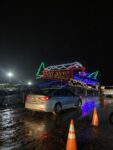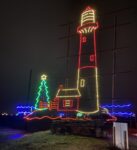 These are just a few of the holiday traditions my family and I like to do every year, and I am looking forward to experiencing them this year. Hope everyone has a wonderful holiday season! If you happen to find yourself in Bucks County this season, make sure to check out these two stops.
— Mary Melnick, social media and editorial coordinator
FX Excursions
FX Excursions offers the chance for once-in-a-lifetime experiences in destinations around the world.
One of Ibiza's hottest restaurant destinations since its opening five years ago, Bottega il Buco, draws legions of fans with the addition of new head chef Max Rivera Papic, whose kitchen credits include skills honed under the tutelage of Alain Ducasse at The Dorchester, London.
Sponsored Content
Global business travel is making its way back, even as the pandemic and other world events continue to challenge its return. In a recent poll from the Global Business Travel Association, more than four in five respondents (86 percent) from across the industry said they feel more optimistic than they did at the beginning of the year. Business travel bookings, the need to travel to do business and employee willingness to travel are all on the rise.
Ski season is around the corner. Now is the perfect time to plan your winter ski getaway. These Colorado resorts offer deals designed for skiers.