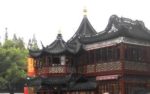 In a previous blog, I mentioned that just about every major city in the world has a Chinatown. Every single one of them is just as vibrant and colorful as the other, all full of wonders from China and its people. I've been to one in Manila, Philippines; San Francisco; Philadelphia; Chicago; Boston; and Los Angeles. I also mentioned the Chinatown I visited in Shanghai, China (yes, there is a Chinatown in China) and how that story was for a future blog. Well, here is that blog.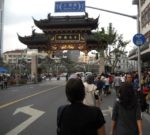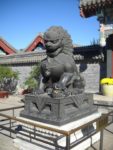 The Chinatown in Shanghai was established during the rapid colonization and development of China by foreign powers during the peak of western Imperialism. The area was also known as the Old City of Shanghai.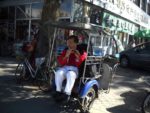 The Old City, formerly known as the Chinese City, is the traditional urban core of Shanghai. Its boundary was formerly defined by a defensive wall. The Old City was the county seat for the old county of Shanghai. With the advent of foreign concessions in Shanghai, the area was divided in sections. Concessions in China were a group of districts within imperial China governed and occupied by foreign powers and are frequently associated with colonialism.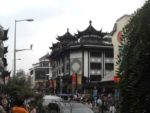 Most had extraterritoriality and were enclaves inside key cities that became treaty ports. Other than other minor extraterritorial regions, these concessions no longer exist. With the exception of two short sections, the walls were demolished in 1912.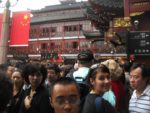 After the Opium War in 1842, various foreign concessions were established in Shanghai. The Old City remained under Chinese control, while the foreign concessions to its north and west quickly developed into the new urban areas. The Old City became known to the increasingly cosmopolitan populace as the "Chinese City" to the local Chinese and referred to as "Chinatown" by foreigners. Initially, only foreigners could settle in the concessions, while newly arrived Chinese migrants lived in packed conditions in Chinatown.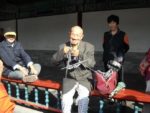 Chinatown in Shanghai is now a huge tourist attraction. During our visit the place was packed with locals and visitors alike. The ancient buildings were nicely juxtaposed with modern elements of society. The narrow streets were lined with shops, restaurants and various street vendors. Deals were in abundance, and haggling was not only expected but encouraged. We spent a good part of our day meandering through the narrow streets enjoying the sights and sounds of this unique enclave. So if you want to experience the real spirit and flavor of China while in Shanghai, go to Chinatown. Yes, a Chinatown in China.
— Bill Lodzinski, director of sales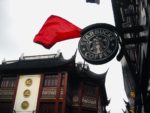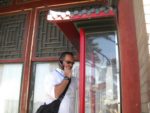 FX Excursions
FX Excursions offers the chance for once-in-a-lifetime experiences in destinations around the world.
Grand Hyatt Vail offers travelers an exciting lineup of experiences for winter 2022/2023. The property celebrates its 40th anniversary in conjunction with Vail Mountain's 60th anniversary this December.
Sponsored Content
Considering an autumnal adventure or Thanksgiving trip this year? Well, with walkable cities, cozy pubs and lots of seasonal festivals, the island of Ireland is calling. And if you need more reasons to Press the Green Button and go, take a look and see what awaits you on the Emerald Isle …
From Costa Mesa and Newport Beach to Corona Del Mar, Dana Point and Laguna Beach, there are no shortages of lavish hotels and full-service day spas spanning Orange County. Spa enthusiasts are spoiled for choice, with so many different flavors of high-end interiors, signature treatments, elaborate services, retail areas and, often, swanky snacks served in cafés and solariums.