Earlier this month, I had the incredible opportunity to travel to Cancún, Mexico, with my boyfriend to celebrate my 25th birthday. This time of year brings a lot of reasons to celebrate. Outside of my birthday, it was our first solo trip together, just shy of our first anniversary. With all of the upcoming excitement, I reached out to our friends at Posadas in early June. Those recommendations guided me to the beautiful Live Aqua Cancun, where we would spent three nights and four days in what I believe is heaven on Earth.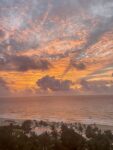 While I am eager to share more about the extravagant yet peaceful and serene all-inclusive resort that is Live Aqua, I am afraid you are going to have to wait for that deep dive, as I will review my stay in an upcoming issue of Global Traveler.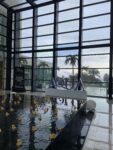 I will, however, share our experience with Cancun Adventures, a tour agency the resort suggested for any off-property excursion or adventure. When provided a packet of exciting tour options, including a visit to Chichén Itzá, an ATV tour, sunset sailings and food tours, we decided on visiting cenotes and a place called Paradise Lagoon.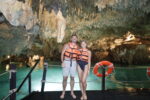 The van picked us up at 6:30 a.m., right outside of the resort, and drove us about an hour to our first stop, a Maya cenote. It is my understanding there are many of these in Mexico. These are natural sinkholes that expose fresh groundwater about 25 feet underground, presenting beautiful crystal-clear waters and rock formations. I learned each inch of the "dripping" rock formations takes more than 100 years to grow. Through small holes and dark spaces, we swam in the cold water among bats in the caves.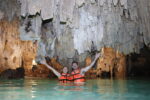 The second stop was at Paradise Lagoon, where we could snorkel and see an array of tropical fish and colorful coral. The water was a bit muggy so, after about 15 minutes, I had had enough and was ready to head back to the resort.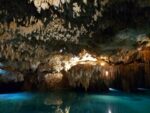 The van ride home seemed like it took forever. The day called for rain and, boy, did it pour on the almost two-hour ride back. Throughout the day, however, our tour guide and driver provided great energy and fascinating information. I will never forget the adventure we went on in the middle of all of the sunbathing and gourmet eating at the resort.
— Haley Fogarty, advertising manager
FX Excursions
FX Excursions offers the chance for once-in-a-lifetime experiences in destinations around the world.
ZEL, the new lifestyle hotel brand from tennis superstar Rafael Nadal and Meliá Hotels International, is set to open its first hotel. Located in Mallorca, Spain, the hometown of both Nadal and Meliá, ZEL Mallorca debuts July 1.
Sponsored Content
Pack your bags, traveling for business is making a comeback — and the role of the corporate travel manager is more important than ever.
Crystal Bridges Museum of American Art, located in Bentonville, Arkansas, presents Diego Rivera's America, the first major exhibition focused solely on the Mexican artist in more than 20 years, on view until July 31. Crystal Bridges is the second and final stop for the exhibition, the only remaining opportunity for visitors to experience Rivera's expansive vision of America.