For those of you who have read my previous blogs, I wanted to make sure you didn't think I only went on hikes and did things with my family. So I figured I would write about a recent business trip I took to Los Angeles. Nothing like flying across the country to stay two nights and flying back, but it was a great trip. The weather certainly could have been warmer, but this guy from Pennsylvania is not going to complain about being in the California sun for two days.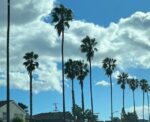 One of my colleagues, Maria, picked me up from the airport, and we hit the ground running, visiting several of our clients. We ended the day having a few drinks at the hotel bar, which was packed. Then we went to the rooftop of the hotel for dinner. The food was great, and it overlooked the city. I was actually staying in Culver City. I highly recommend staying at The Shay, a Hyatt property. Global Traveler will publish my GT Tested review in one of the upcoming issues later this year. Keep a look out for it.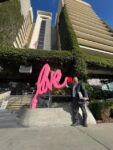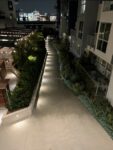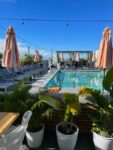 During my time there, we visited about a half-dozen different hotels in and around the city, some airlines and tourism boards, as well. Maria brought me to a local restaurant for some tacos, which were pretty good, however, not as good as the tacos on the rooftop of the hotel! I enjoyed the company and the hotel, but I especially enjoyed meeting some of our clients face to face. There's nothing like being able to sit across the table from someone and learn more about their business. I learned about some upcoming renovations one of the hotels was in the process of making. I learned about the struggles a tourism board was having attracting people to their country since restrictions were lifted. I learned about the airlines. I was able to meet some interesting people and break bread with clients. The palm trees always excite me as I drive around town. All in all, good meetings, good conversations, good people and good food — not a bad trip to LA!
— Eli R. Shapiro, director of sales
FX Excursions
FX Excursions offers the chance for once-in-a-lifetime experiences in destinations around the world.
With the start of spring, travelers have their choice of new design-centric boutique properties opening in the coming months. Check out these properties for travel inspiration.
Sponsored Content
Europe is more fun with a Portugal Stopover.
Mendocino County is a self-contained universe of effortless, California-centric joy enveloped within the Redwood Forest National and State Parks, the rocky Pacific Coast and several prime wine production areas like Anderson Valley. If Highway 1 and Route 128 are the ribbons holding this package together, Elk Cove Inn & Spa can be considered the bow. Mendocino Coast's first vacation destination, established in 1968, is an ideal 16-room gateway to the destination.