I spent last weekend immersed in women's collegiate basketball at the four-day Big East Conference championship tournament. Whether in person or on television, I have closely followed Marquette University and DePaul University, which came into the tournament as the top two seeds. Last season DePaul beat Marquette in the championship game, and a rematch seemed likely.
Like last season, the tournament was held at Wintrust Arena on Chicago's near south side. Every day the crowd got bigger and louder, culminating in a near-capacity, roaring crowd for the championship game. With geographic rivals DePaul and Marquette playing in the title game as predicted, DePaul's hometown fans were joined by many Wisconsinites, making for a somewhat split but lively crowd.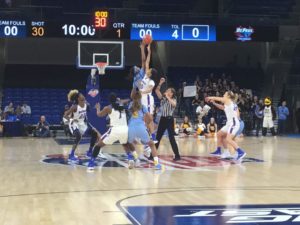 As I settled into my courtside seat, I had divided loyalties. I gave the slight edge to Marquette but thought DePaul needed the win more for placement in the upcoming NCAA women's tournament. Either way, I figured to see a great game.
Marquette led for most of the game, but DePaul kept it close. Every time Marquette seemed to pull away, DePaul charged back. With five seconds left, DePaul finally took a one-point lead, sending the crowd into a frenzy. Marquette had one last chance but missed the shot, giving DePaul the tourney win. The crowd erupted and stormed the floor to celebrate with the hometown Blue Demons.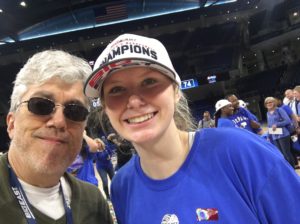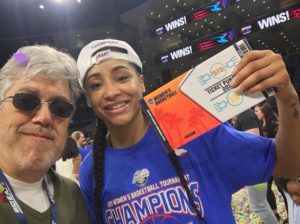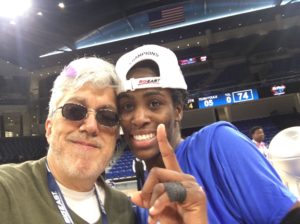 I congratulated Marquette coach Carolyn Kieger, DePaul coach Doug Bruno and players on both teams on one of the greatest sports events I have ever witnessed. This tournament, especially the final, was truly special.
I never expected to enjoy women's collegiate basketball, but last season got me hooked, and this season increased my passion. I'll be back at Wintrust for the NCAA women's tournament in a few weeks. It seems impossible to top the Big East tourney, but these elite women athletes continue to amaze me.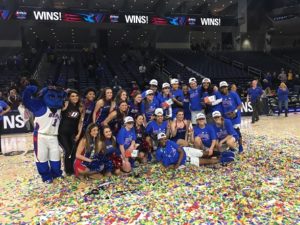 — John Wroblewski, online writer
FX Excursions
FX Excursions offers the chance for once-in-a-lifetime experiences in destinations around the world.
Tucked away between the verdant hills of the Dominican Republic and beautiful waters of the Caribbean Sea, Samaná is the perfect year-round destination. No matter what time of year you choose to visit this hidden gem, you can check things off your travel bucket list. In the summer, escape the busy tourism hot spots and explore off-the-beaten path areas and activities; in the winter, embark on an eco-excursion like whale watching in Samaná Bay.
Sponsored Content
TAP Air Portugal, or rather Transportes Aéreos Portugueses, was founded 77 years ago, March 14, 1945, and flew its first commercial flight September 19, 1946, inaugurating service from Lisbon to Madrid, Spain, aboard a Douglas DC-3.
The coastal town of Belek in Antalya serves as the setting for the brand new, 5-star Cullinan Belek, named for the largest rough diamond ever discovered. Set along the sparkling azure waters of the Turkish Riviera, the new property boasts its own private white-sand beach, with 600 plush guestrooms (including 10 luxurious villas), all providing sea views. The hotel also has 13 swimming pools, 10 dining venues and five bars.