Travel turns the world into a much smaller place, but the Middle East remains to this day largely shrouded in mystique, beckoning curious adventurers to peek behind the veil at a fascinating world of culture, history and beauty.
Dubai, the most populous city in the United Arab Emirates, blends old-world tradition with ultra-modern luxury. Where fishing and pearling industries were once the driving economic forces, an over-the-top playground for the wealthy has risen from the sand. Dubai celebrates the future with emerging technologies like driverless taxis while attractions like the Museum of the Future welcome innovation with open arms.
Although today expatriates populate the city and visitors can do just about anything imaginable (where else can you get a 24-carat gold facial treatment?), local tours offer a glimpse into the traditions of the Emirati peoples who mastered life in the unforgiving desert, creating a fascinating culture ripe with traditions.
ABC Tours, one of the most trusted names in Dubai tourism and one of the city's oldest operating tour companies, offers comfortable rides, knowledgeable guides and unforgettable experiences.
With ABC you can experience the city the way you want — tour the waterfront aboard a luxury yacht or take in the landscape by helicopter — but to get the most intimate look into Emirati culture, you'll want to book the Desert Safari Tour.
These excursions take you away from the skyscrapers, fancy cars and glamorous beaches and into the sandy dunes. Tours start with dune bashing, an adrenaline-filled ride through the dunes in an off-road vehicle designed to easily cruise the soft sands at high speeds. This adventure is followed by a camel ride, the traditional method of transport for Bedouins, the nomadic peoples who historically populated the deserts of the Arabian Peninsula.
After an afternoon of playing in the giant desert sandbox, the tour gives you a more intimate look at desert life with a visit to a Bedouin camp. Here you experience a variety of local traditions from sword and fire shows to falconry demonstrations. Local craftspeople are on hand to sell their handicrafts, and Emirati artisans will create beautiful henna designs on your hands.
In true Bedouin fashion, guests sit on elegant cushions while they enjoy a dinner show with traditional Arabian cuisine accompanied by live music, belly dancers and Tanoura dancers. As you enjoy an aromatic Arabic coffee or tea and the cooler temperatures of the evening, you can partake in shisha, using a hookah that burns flavored tobacco.
During your stay in Dubai, you'll want to explore attractions like the Burj Khalifa and a traditional souk, but your visit won't be complete without a venture into the wild and rugged desert to experience the haunting beauty and beguiling traditions of its people.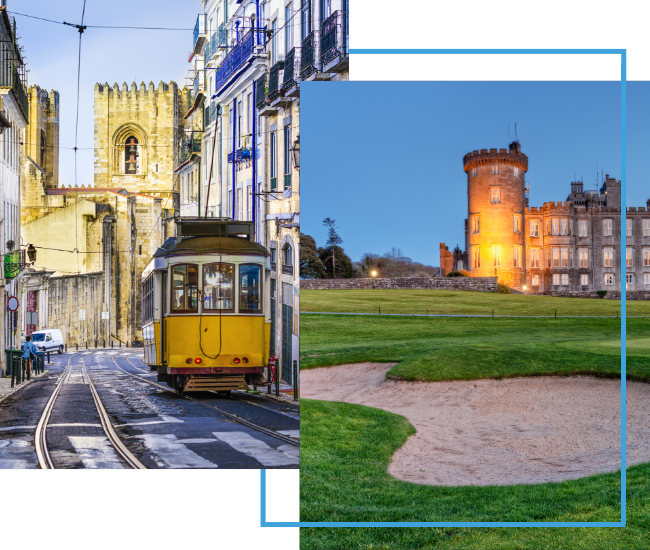 FX Excursions
FX Excursions offers the chance for once-in-a-lifetime experiences in destinations around the world.
Explore Excursions
Everyone loves a good Christmas tree, but these iconic hotels around the world take it one step further with designer-styled trees illuminating lobbies and public spaces, wowing all who enter. From Lela Rose to Louis Vuitton, don't miss these ultra-luxury trees redefining tree decorating as we know it.
Sponsored Content
Incentive travel has long been a way for organizations to drive sales and reward employees with opulent trips to exotic destinations. Today it encompasses even more.
As another phenomenal year of travel comes to an end, it's time, as always, for Global Traveler to celebrate and award those who do it best as we announce the 2023 winners of the GT Tested Reader Survey awards. But that's not the only cause for celebration here: We've hit another major milestone, as this marks our 20th year honoring the best of the best inn world of travel!