Name: Allison Ausband
Title: Senior vice president, inflight service
Company, city: Delta Air Lines; Atlanta, Ga.
Number of employees: 80,000
Recent project: Improving Delta's Main Cabin experience, from the overall flow of service to providing more unique and thoughtful choices for passengers
First job: At 15 I worked at an ice cream parlor. The job taught me to always test the product and be creative.
Little-known fact about you: I was a morning radio announcer for a local station, Easy Listening.
Your Business
What innovations/initiatives do you foresee in the industry over the next years? These are great days in that we can give customers a choice. A lot of thought goes into the choices we provide, as we consider what millennials, frequent business travelers and everyone in between may want. We see innovations leading our industry into a world where we wear our IDs on us. Already able to scan and move quickly and efficiently with RFID bag tags, we could see ID technology advancing soon. Other innovations include the turbulence app, enabling pilots to deliver real-time turbulence information. Delta is determined to create raving fans by providing an elevated difference in service. Our Sky Pro technology allows us to identify Medallion members, milestone members and those with connecting flights, offering individualized experiences. We are able to call our customers by name, meet their individual needs and provide more personalized service.
Best career advice you've received: The best advice was to raise my hand — meaning sign up, take a risk and put myself out there. It made me more courageous and less fixated on perfection.
What advice would you give someone starting out in the field? Whether inside or outside your company or industry, find a great mentor. It's important to have someone in your corner. This industry is predominantly male, so I had to learn to be comfortable with it. A male mentor once told me to lean into that fact and use it as a strength.
Allison Ausband as a Traveler
Favorite travel memory or story: One of my most memorable is spending 36 hours in Bangkok. I was able to bring my family with me. I worked and then spent the day in the city with them before heading home. It was an amazing experience.
One travel tip you cannot live without: Sign up for Clear to expedite airport screening. You receive incredible benefits as well as a quick, efficient experience through security.
Best advice for business travelers: Be a SkyMiles member. It gives you priority boarding, and the miles never expire.
About Delta Air Lines
What advice would you share with someone interested in beginning a career as a flight attendant? It is the most incredible job. So often while traveling I would look out the window and think, who gets to do what we do? There is more than you expect and experiences you don't get otherwise, like learning CPR, safety procedures, customer service and emergency evacuation. As a flight attendant, you have to have a heart for people and a caring spirit. You need to go with the flow, be resilient and remember that what can happen on the ground can happen in the air.
Tell our readers a fun fact about Delta's training program. It's harder to become a Delta flight attendant than it is to get into Harvard. This year, we received more than 146,000 applications for 1,100 open positions. Once through the several rounds of the interview process, trainees go through an eight-week boot camp. They are challenged on every aspect of every plane in our fleet. This requires trainees to be focused. They are immersed in the Delta culture right off the bat.
What is your favorite feature of Delta's onboard products and services? The new Alessi service items for Delta: The chic wine carafe, heart-shaped spoons and other service flatware are stylish and functional. Alessi is as old as Delta and, like us, is innovative and creative. We will also have L.A.-based restaurant Jon and Vinny's meatballs on our in-flight menu — which I am especially excited about!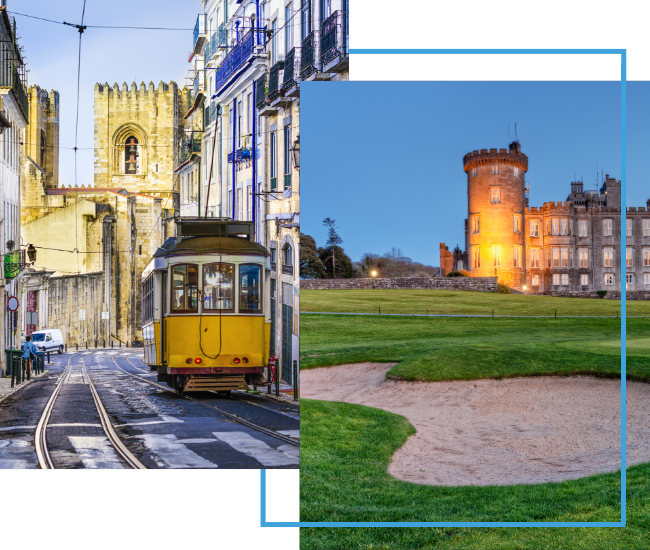 FX Excursions
FX Excursions offers the chance for once-in-a-lifetime experiences in destinations around the world.
Explore Excursions
Less than five years ago the world's first hybrid cruise ship, Hurtigruten Expeditions' MS Roald Amundsen, set sail for Antarctica in November 2019 with 450 passengers. The battery-hybrid-powered ship, named for the first man to cross the continent and reach the South Pole, was built specifically for voyages in polar waters. Its battery-hybrid power reduces the ship's consumption and CO2 emissions by 20 percent compared to equally sized ships.
A few months ago, I flew Polaris business class on a United flight from Dulles (IAD) to Paris (CDG). It was only when I got to my hotel in Paris I realized that I didn't have my iPad or its bag or accessories. Since I had been working on it in the restaurant in the Polaris lounge and then went directly to the gate, I knew I either left it propped up on my table when I packed up or in my business-class seat. But what was the best method to alert the airline about my careless mishap and (hopefully) retrieve it? With spotty data and WiFi, searching for information on my phone was frustrating and slow. Here's what I learned from the anxiety-inducing experience (and unexpected ending) about what to do if you leave something behind on your flight: