Name: Alex Spektor
Title: General manager
Company, city: INNSIDE New York NoMad, Meliá Hotels International; New York, N.Y.
Number of employees: 105
Recent project: Opening INNSIDE New York NoMad
First job: Guest service agent
Little-known fact about you: I have played piano since the age of 6.
Your Business
Essential business philosophy: It all starts with people: Your team is your biggest asset. I never stop investing in their development.
Best way to keep a competitive edge: Keep a constant pulse of customers to fully understand their ever-changing needs and incorporate them into your operation.
Yardstick of success: Reputation with customers, as today's technology allows us to view guest feedback in real time. We receive data from various sources via one centralized platform, and as a team we develop future strategies based on this feedback.
Alex Spektor as a Traveler
What is the most important item you take when traveling? My iPhone
How do you spend your time on board? Despite WiFi being available on most airplanes, I generally choose to disconnect for the duration of the flight. I utilize this time to reflect on what has been accomplished over the past month and the challenges my team faced. Often I come up with ideas to bring back to my team.
What is your favorite restaurant in the world? Don Julio, Buenos Aires
What is your favorite destination in the world? Switzerland
About INNSIDE New York NoMad
What can premium travelers expect from a stay at INNSIDE New York NoMad?
INNSIDE New York NoMad offers a unique mix of services and amenities that cater to both premium leisure and business travelers. Guests enjoy breathtaking views of the Manhattan skyline from rooms that are spacious and modern, with thoughtful touches such as bedside USB ports to charge mobile devices while sleeping. Both guests and locals can savor delicious cuisine from Impero Caffè by Scott Conant in the hotel's lobby, and handcrafted cocktails from the hotel's lounge which also features an expansive patio for diners to sip on beverages and enjoy housemade pastas in an alfresco setting.
Tell our readers about the hotel's meeting/event space and unique amenities.
INNSIDE New York NoMad features a unique Creative Meeting room conceived to offer a space where colleagues can meet outside of the office and participate in team-building exercises and brainstorm sessions; it can also serve as a workspace away from the office. The room is furnished with large sofas and chairs as well as fitness balls and cushions where guests can lounge and let their creativity and thoughts flow. Amenities offered when booking the Creative Meeting room include a fully stocked minibar with beverages and snacks, as well as toys like Rubik's cubes, a ukulele, miniature basketball games and yo-yos. Some of the walls in the room are painted with dry erase paint so clients can write directly on them.
What can travelers expect from the hotel and the INNSIDE brand in the future?
The INNSIDE brand is constantly evolving. Since opening our New York flagship property we learned many things about our brand; guests familiar with the brand will notice changes and improvements in the concepts we offer. For instance, INNSIDE Manchester and INNSIDE New York NoMad are the first properties to feature the new Creative Meetings concept pioneered by INNSIDE. Depending on the destination, some INNSIDE hotels will also offer services such as self check-in kiosks or pet services.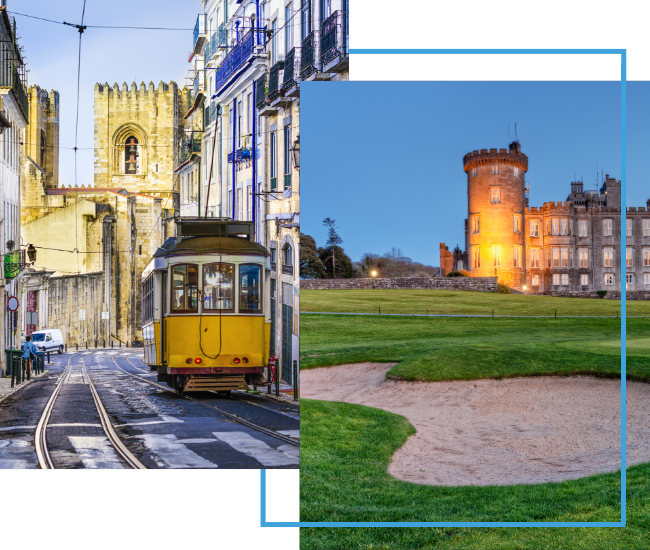 FX Excursions
FX Excursions offers the chance for once-in-a-lifetime experiences in destinations around the world.
Explore Excursions
Less than five years ago the world's first hybrid cruise ship, Hurtigruten Expeditions' MS Roald Amundsen, set sail for Antarctica in November 2019 with 450 passengers. The battery-hybrid-powered ship, named for the first man to cross the continent and reach the South Pole, was built specifically for voyages in polar waters. Its battery-hybrid power reduces the ship's consumption and CO2 emissions by 20 percent compared to equally sized ships.
Sponsored Content
Exclusive Sailing with Global Traveler
A few months ago, I flew Polaris business class on a United flight from Dulles (IAD) to Paris (CDG). It was only when I got to my hotel in Paris I realized that I didn't have my iPad or its bag or accessories. Since I had been working on it in the restaurant in the Polaris lounge and then went directly to the gate, I knew I either left it propped up on my table when I packed up or in my business-class seat. But what was the best method to alert the airline about my careless mishap and (hopefully) retrieve it? With spotty data and WiFi, searching for information on my phone was frustrating and slow. Here's what I learned from the anxiety-inducing experience (and unexpected ending) about what to do if you leave something behind on your flight: