THE BASICS
Name: Ahmed Elassy
Title: General manager
Company, city: AC Hotel by Marriott Los Angeles South Bay; Los Angeles, California
First job: Auto show organizer; first hospitality job: operator
Where to next: Anywhere with a beach and a hammock, probably Costa Rica or some other exotic island
A LITTLE BIT MORE
What actor or actress would play you in a movie of your life? Bradley Cooper! Not a lot of actors can chameleon into such a range of characters in the same day.
What would you be doing professionally if you weren't in your current industry? I always wanted to be in advertising; however, I don't fit into the Mad Men mentality nor the three-martini lunches.
What is your favorite book, movie or television show? My favorite book, Fierce Conversations by Susan Scott, prepares me for my daily journey, yet I would rather be watching Breaking Bad or Game of Thrones. What historical figure, dead or alive, would you love to have dinner with? It is said Albert Einstein gave a particular exam to a class that had already taken it. His assistant warned him, and the professor just smiled and said, "It's all right, the answers have changed." I would like to pick his brain!
THE BUSINESS
What is your most recent project, and what was the inspiration behind it? Reducing AC Hotel Los Angeles South Bay's carbon footprint. In the design process, a decision was made to use LED lighting with sleep mode sensors and energy-efficient air-conditioning using smart thermostats. My most recent project was using a specific solid detergent to process our laundry that conserves energy. It's not just about running a business; we need to be conscientious of how we impact the world, even by the little things.
What is your favorite aspect of the job? Budget meetings … just kidding! In my position, building relationships with incredibly diverse industry leaders in the glamourous City of Angels and learning something about everything from every one of them.
What's the biggest business risk you've ever taken? I invested with a startup called Kallpod — hardware devices placed throughout the hotel's public spaces, allowing guests to push a button to call their server. Surprisingly, clients pushed that button more often than anticipated; people started bringing their laptops and having work lunches and drinks in areas that were not activated. Not only did their spend make the cost seem like pennies, but Marriott also adopted the technology and made it a requirement in some chains. We have them here at AC Hotel Los Angeles South Bay.
Who is someone you admire professionally in the travel industry? Without a second thought, Christian Clerc, president of Worldwide Four Seasons Hotels and Resorts. I was lucky to work with him when he was regional vice president and general manager at the Four Seasons Washington, D.C. He always believed in me and made the most impact on the direction of my life. I have enormous respect for him, personally and professionally.
AS A TRAVELER
Tell us about a travel nightmare: Imagine arriving at a 5-star Airbnb, locking up and finally able to crash. Then you hear the rattle of keys and a disheveled stranger enters. He's not surprised to see you, locks the door and asks if you are "going to take his place." It turned out he was a previous tenant who copied the keys. The police arrested him, and I ended up at a hotel, as I should have.
Share a comical travel experience: Embarking on a five-hour road trip with friends to spend a day in the Egyptian city of Sharm El Sheikh, our car broke down in the desert. It turned into a 14-hour trip after the car refused to go faster than 30 mph. By the time we got there, I was ready to head back, but I got to know my friends a little bit more.
What is your preferred method of travel — planes, trains, automobiles, cruise ships — and why? If it's a long distance and with the right company, I prefer making a road trip of it. Driving out of town on the highway and soaking in the surroundings is the most joyful part of the trip.
What has been the best example of customer service you've experienced during your travels? It is the little things. I love when I go somewhere enough that I walk in and before I speak, I get what I am there for. It's a "Where everybody knows your name and they're always glad you came" Cheers type of thing.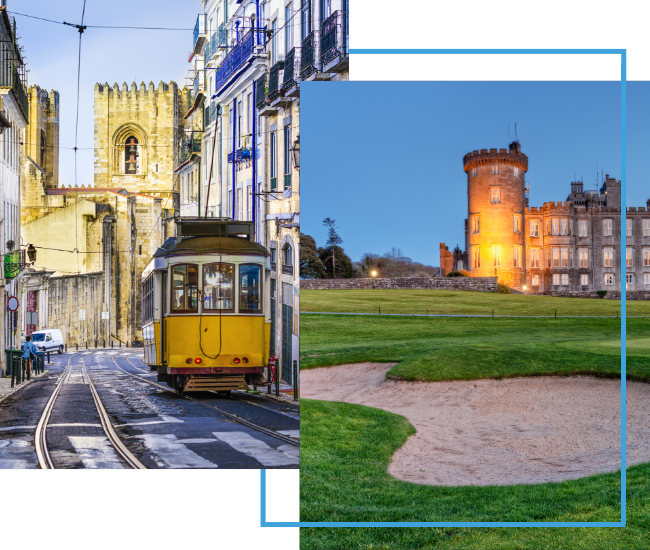 FX Excursions
FX Excursions offers the chance for once-in-a-lifetime experiences in destinations around the world.
Explore Excursions
Corsica with steep, gray cliffs overlooking the Mediterranean and sandy beaches attracting summer visitors, is a French-governed island sometimes confused with Sardinia and Sicily, Italian islands to the south. Fortunately, all three islands share the same love for good wine, food and sun-splashed beaches.
Sponsored Content
Incentive travel has long been a way for organizations to drive sales and reward employees with opulent trips to exotic destinations. Today it encompasses even more.
If you're ready to do a little holiday catch-up with your besties, make a beeline for Conrad New York Downtown. The lobby metamorphosed into a holiday forest of heavenly scented, decorated Virginia Spruce trees. Make your first stop ATRIO Barista Station in the lobby for a complimentary hot spiced apple cider (until Dec. 3) or hot chocolate (Dec. 22­–24).