A multi-retail and dining complex called 50 Norman (after the avenue), opened last fall in the Greenpoint neighborhood of Brooklyn. Designed by Japanese architect Jo Nagasaka, this 3,500-square-foot space is home to three brands from Tokyo making their debut in New York City.
CIBONE (pronounced cee-bo-nay) presents hand-selected lifestyle and artisanal goods; every item represents classic and contemporary Japanese craftsmanship. CIBONE sheds light on Japanese art pieces not only respecting the traditions, but also interpreting them with an edginess and modernism. CIBONE is a place where one can discover new Japanese creators, learn about their stories and even take home that something special.
Starting the day with coffee poured into a colorful ceramic mug by ceramist Yoshinori Takemura, you can see biotically colored linen and cotton towels by Échapper to use after a shower, make tea with a traditional Nambu cast iron kettle by Oigen from Iwate Prefecture, meditate on a Japanese igusa tatami mat by Ikehiko or look at the displayed art piece by made unexpectedly with Japanese washi paper on a nearby shelf.
CIBONE also highlights up-and-coming Japanese artists, with the gallery space by the entrance showcasing art pieces by a selected Japanese artist on a rotating basis. Recently, the featured artist was Teppei Ono, one of Japan's leading ceramists based in Kochi prefecture.
Another venue at 50 Norman is Dashi Okume, owned by the company Okume, part of Tokyo's Tsukiji Fish Market since 1871, offering the highest quality dashi and seafood products to industry professionals in Japan. Dashi is Japanese soup stock, and visitors to 50 Norman can learn about the different types of dashi, the ingredients and how each stock is used in Japanese cooking.
Dashi Okume -The Natural Broth Shop – is the first and only specialty shop in the United States specializing in dashi and is the only place where guests can custom order their own blends of dashi packs. Customers can choose their desired combination of ingredients from approximately 30 varieties.
Following the Okume Kume-recommended ratio, Okume staff grind ingredients and package them into individual dashi packs using specialty machines while guests watch the procedure. The shop also sells ready-made dashi packs, dried fish, miso and dashi-soy sauce kits, all additive-free.
It also offers a casual dining experience serving comforting Japanese meals at their bar and table seats. They currently offer teishoku-style set meals such as the Grilled Salmon Teishoku set, consisting of rice, miso soup, pickles and main dishes with meat or fish.
The third Japanese brand available at 50 Norman Avenue is HOUSE Brooklyn, =opened in late 2022. HOUSE Brooklyn is an eight-seat Japanese-French restaurant by Kyoto-native Chef Yuji Tani, who also started the successful HOUSE Tokyo restaurant in Japan.
Chef Tani creates delicate and innovative Japanese-French cuisine and serves a nine-course omakase tasting menu at HOUSE Brooklyn. Dishes change seasonally, even daily, incorporating both French and Japanese ingredients with French techniques and a minimalistic Kyoto-style approach, crafting unique and unparalleled French-Japanese cuisine. The eight-seat counter faces the kitchen where Chef Tani creates each course in front of his guests.
Tucked behind CIBONE, HOUSE Brooklyn occupies the backroom space of 50 Norman, which can be enclosed with a sliding door, creating an intimate vibe for guests to indulge in the atmosphere and the cuisine. The Nagasaka-designed space features reclaimed woods from a demolished old house in Kyoto to bring the timeless and true essence of Japan and its warmth to Brooklyn. Wood from this house is used throughout the space, including tables at Dashi Okume, display shelves at CIBONE and the counter table at HOUSE Brooklyn.
With this trio of modern and traditional concepts straight from Tokyo, 50 Norman could be the closest personal experience to being in Tokyo.  The Japanese team at 50 Norman not only hopes to build a bridge between Japanese culture and Brooklyn, but also to evolve as a friendly and long-time business within the lively Greenpoint community.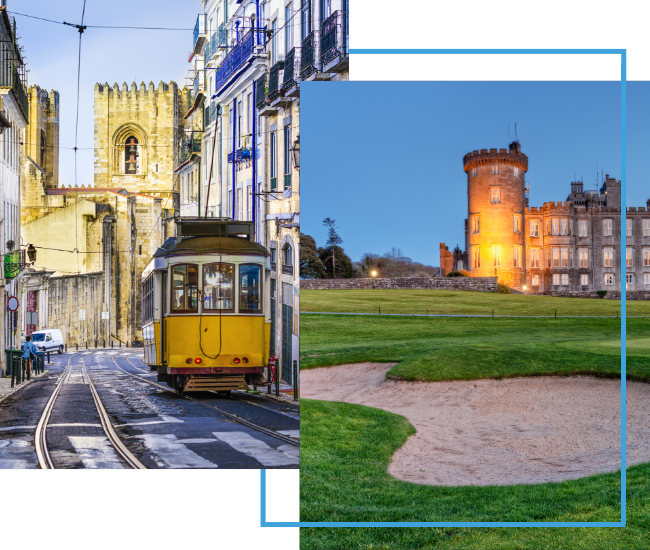 FX Excursions
FX Excursions offers the chance for once-in-a-lifetime experiences in destinations around the world.
Explore Excursions
More than 22 million visitors pour into Bangkok each year, adding to the roughly 11 million residents of the Thai capital famous for its bustling streets. Packed with food carts, markets and cultural spectacles, life in Bangkok is unusually defined by its vibrant street scene, both day and night. That means you don't necessarily need a solid plan when heading out on any given evening.
Sponsored Content
Experience the life-changing destination of Greece by exploring its island gems in the Ionian Sea. Scattered off the western coastline of Central Greece, to the south of Peloponnese, the Ionian Islands are an island group comprising large and small islands.
As another phenomenal year of travel comes to an end, it's time, as always, for Global Traveler to celebrate and award those who do it best as we announce the 2023 winners of the GT Tested Reader Survey awards. But that's not the only cause for celebration here: We've hit another major milestone, as this marks our 20th year honoring the best of the best inn world of travel!